Elderflower madeleines with gin-poached gooseberries
Angela Clutton
A light summery dessert for a lazy afternoon or after dinner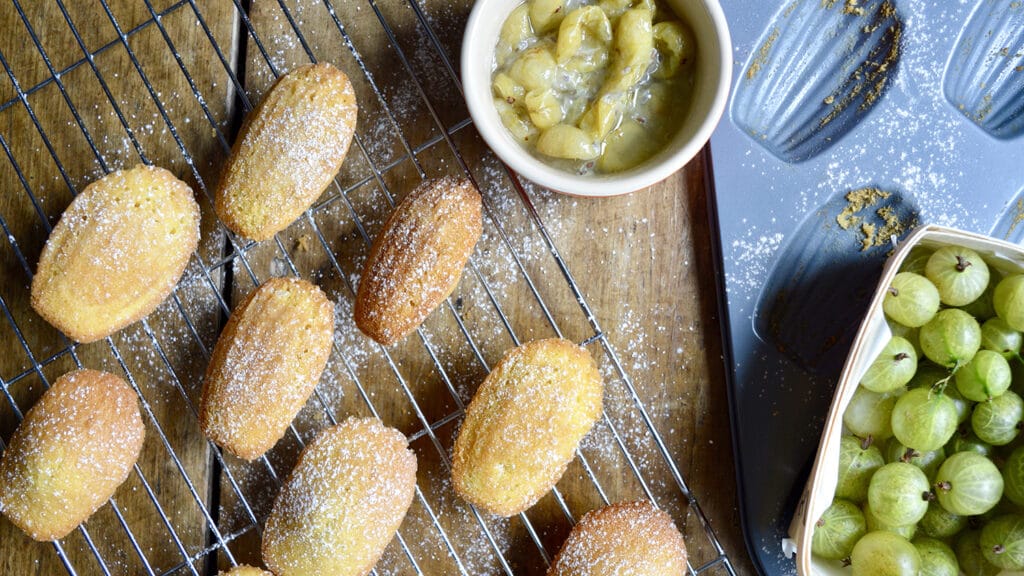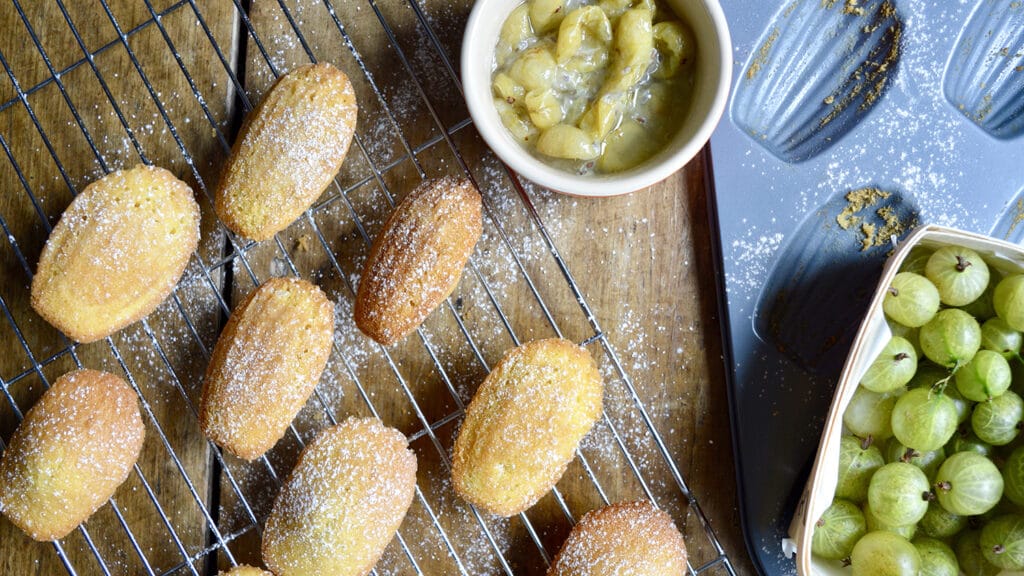 Recipe Meta
Prep
10 mins (plus resting)
Ingredients
For the madeleines
60g butter, plus a small extra piece
60g caster sugar
2 eggs
Grated zest of 1 lemon
A few drops of vanilla extract
60g plain flour, plus 1 tbsp for dusting
1 tsp baking powder
A pinch of salt
2 tsp elderflower cordial
1 tbsp icing sugar
For the poached gooseberries
250g gooseberries
25ml gin
1 tbsp caster sugar
Equipment
12-hole 8cm madeleine tin
Method
Melt the 60g of butter in a bowl over a pan of boiling water. Once melted, take the bowl off the water and let the butter come to room temperature.
Whisk together the sugar and eggs until thickened. Work in the lemon and vanilla, then sift in the flour, baking powder and salt. Combine thoroughly but gently. Lastly, stir in the melted butter and elderflower cordial. Leave the mixture to rest for at least 2 hours. If your kitchen is warm, put it in the fridge.
When you're ready to bake the madeleines, heat the oven to 180C. Melt the remaining small piece of butter. Brush each madeleine tin indent with the butter and follow up by dusting over the 1 tbsp flour. Spoon in the madeleine mixture, going not quite up to the rim.
Sit the tray on a baking sheet in the oven to help protect the fluted underside from getting too baked. Bake for 15 mins but check at 12. They're done when the edges are just starting to get nicely browned. Let them sit for a minute out of the oven before lifting your madeleines out of the tin and onto a wire rack. Dust with icing sugar.
For the poached gooseberries, top and tail the fruits by pulling off the stalk at one end and the brown tuft at the other. Put them into a pan with the gin and caster sugar. Cover and cook over a high heat for 5 mins or until the gooseberries just start to burst and break down.
Serve the madeleines while still warm with the poached gooseberries alongside.
Where to buy these ingredients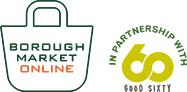 Shop online
If you can't make it to the Market, Borough Market Online offers a wide selection of our traders' produce, delivered direct to London addresses and, where available, by post to the rest of the UK. The service also includes a range of Best of Borough Market hampers and meal boxes.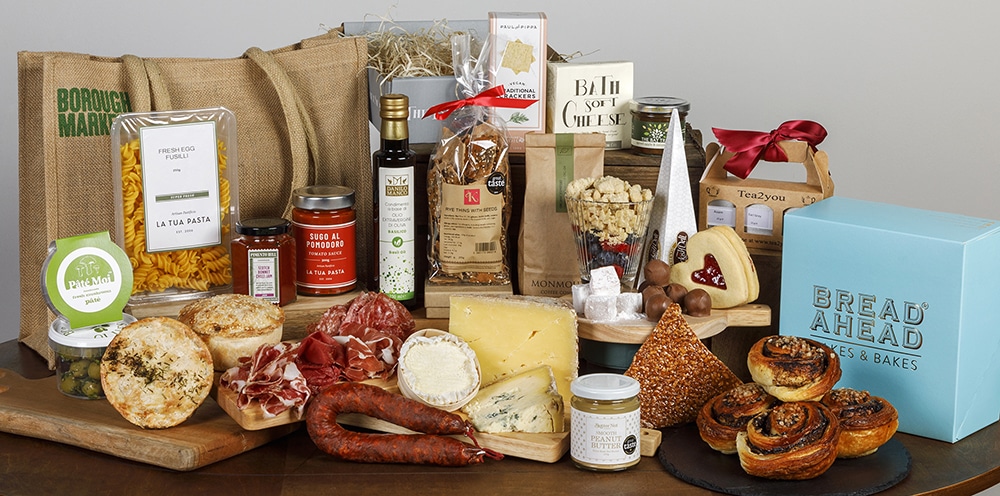 Enjoy more of Angela's recipes