Ox cheek ragù
Angela Clutton
A richly flavoured ragù, perfect for a cold wintry day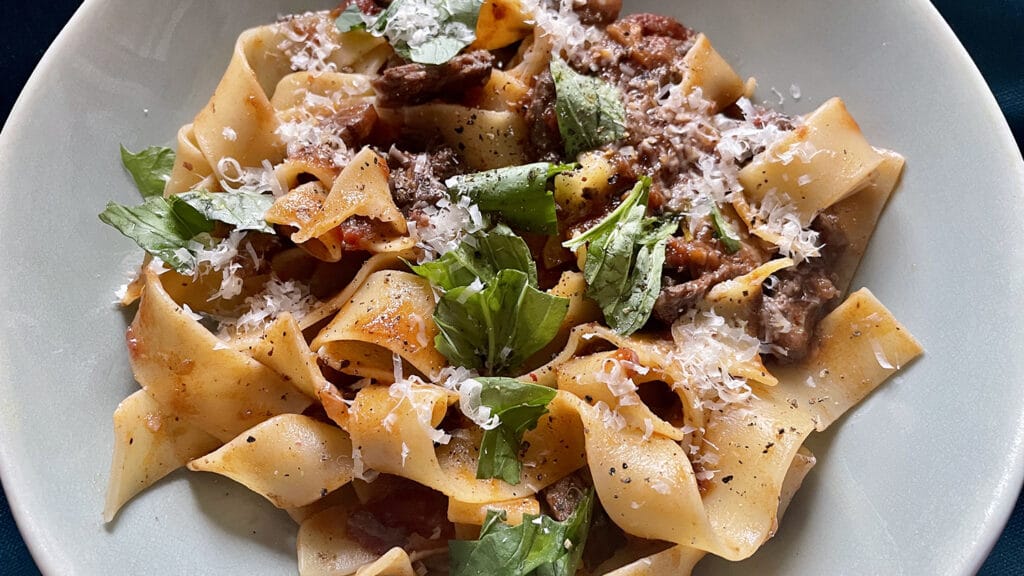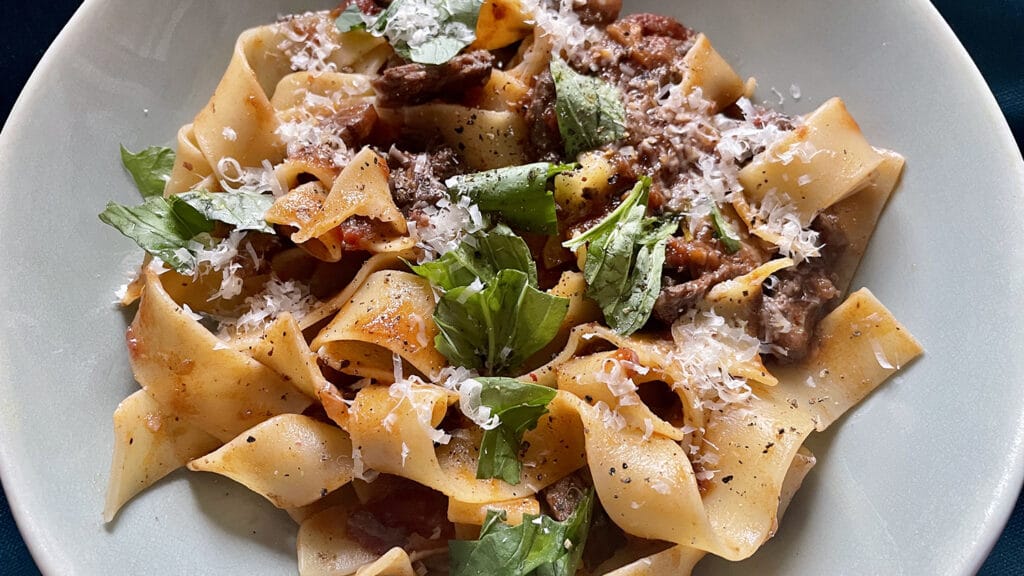 Ingredients
For the ragù
40g butter
1 tbsp olive oil
1 ox cheek, approx 500g
1 large onion
50g diced pancetta
3 cloves of smoked garlic (or regular garlic)
300ml red wine
400g tin of chopped tomatoes
1 parmesan rind
1 sprig of rosemary, approximately 10cm
To serve
400g dried pappardelle pasta
2 tbsp extra virgin olive oil
A handful of basil leaves
Grated parmesan, to taste
Method
Heat the butter and oil in a pot a little wider than your beef cheek. When the fat is sizzling hot, sear the beef cheek for a few minutes until deep brown on each side. Lift the cheek out and set aside.
Use the searing time to chop the onion. When you've lifted out the cheek, put the chopped onion into the same pan and cook until softening. Add the pancetta, letting that cook until it's crisping and rendering its fat.
Peel and chop or crush the garlic, and add that to the pan too, giving it all a good mix. When the garlic has softened, pour in the wine and let it bubble for a minute. Add the tinned tomatoes and some salt and pepper. Return the cheek to the pan. You ideally want the sauce to be just lapping at the top of the cheek, so if you need more liquid rinse out the tomato tin. Put the parmesan rind and rosemary into the pot. Bring to a simmer then turn the heat down as low as you can and put a lid on. Leave the cheek to simmer very gently for 2 hours, stirring occasionally to turn the cheek.
At the end of the cooking time the cheek will be meltingly tender. Lift it out and set aside. Discard the parmesan rind and the rosemary. Now turn the heat up under the sauce and let it bubble to reduce and thicken.
Shred the meat, mix it back into the thickened sauce and check the seasoning. The ragù is now ready to mix with the carb of your choice. In my case that's pasta: Boil the pasta in well-salted water. When it's just about tender use a jug to lift out some of the pasta cooking water. Drain the pasta, toss with the hot ragù, stirring in pasta water to help bring it all together.
Serve with a drizzle of extra virgin olive oil, torn basil leaves, lots of black pepper, and as much grated parmesan as you want.
Where to buy these ingredients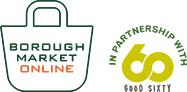 Shop online
If you can't make it to the Market, Borough Market Online offers a wide selection of our traders' produce, delivered direct to London addresses and, where available, by post to the rest of the UK. The service also includes a range of Best of Borough Market hampers and meal boxes.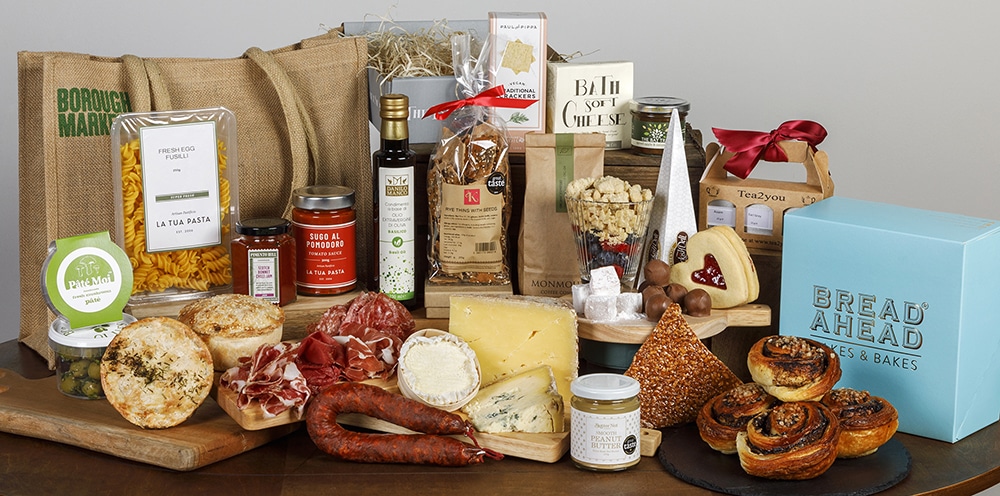 Enjoy more of Angela's recipe