Shaved asparagus bucatini
Angela Clutton
The May 2021 recipe for members of the Borough Market Cookbook Club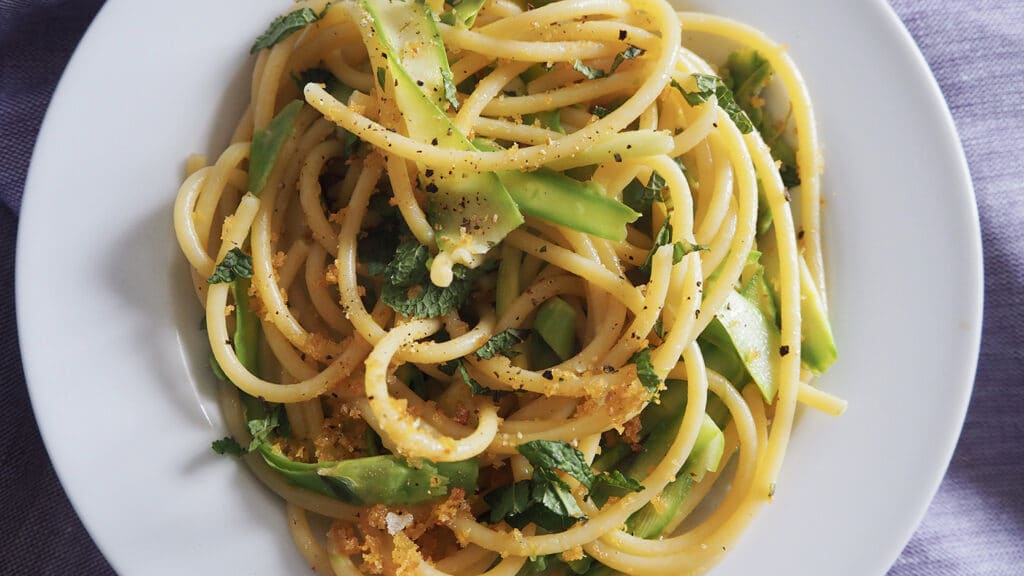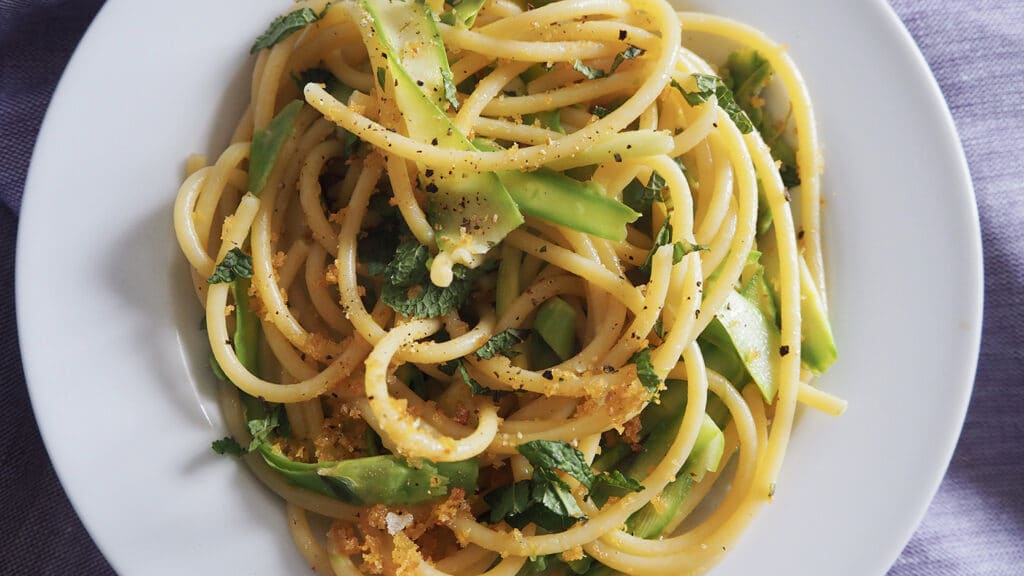 Ingredients
500g asparagus spears (typically, 2 bundles)
400g bucatini
1 tbsp extra virgin olive oil, plus optional extra
40g breadcrumbs
1 lemon
2 sprigs of mint, leaves chopped
Method
Bring a large pan of well-salted water to the boil. While that's coming up to boiling point, prepare the asparagus by removing the woody ends and using a vegetable peeler or mandolin to shave the spears.
Put the pasta in to cook. Meanwhile, heat the olive oil in a small frying pan and add the breadcrumbs. Stir round for a minute or perhaps two – just until the breadcrumbs have browned nicely. Transfer to a cool bowl, mix in the grated zest of the lemon and some salt flakes.
Check the pasta a minute before the packet's cooking time. When it is just about tender, remove a jug's worth of its cooking water. Drain the pasta and immediately return it to the pan, quickly adding the shaved asparagus too. Stir round over a low heat, adding pasta cooking-water in stages so that it emulsifies but isn't too liquid.
Divide between serving bowls, sprinkling over the breadcrumbs and chopped mint. Give it a good grinding of black pepper, add a little extra oil if you feel you'd like to, and serve.
Where to buy these ingredients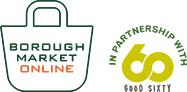 Shop online
If you can't make it to the Market, Borough Market Online offers a wide selection of our traders' produce, delivered direct to London addresses and, where available, by post to the rest of the UK. The service also includes a range of Best of Borough Market hampers and meal boxes.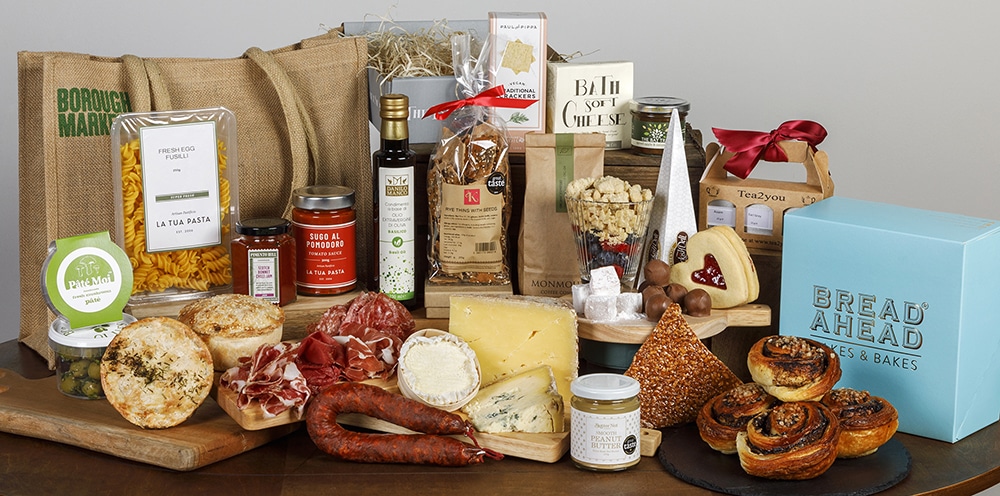 Enjoy more of Angela's recipes