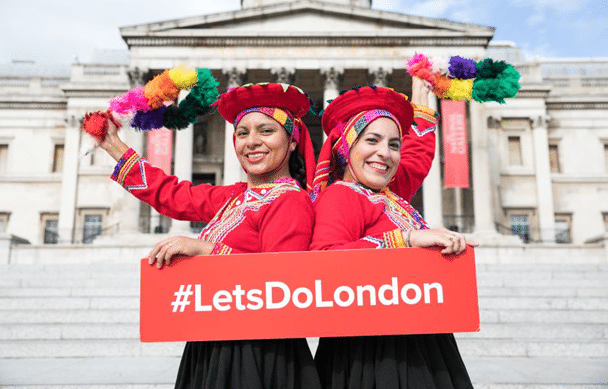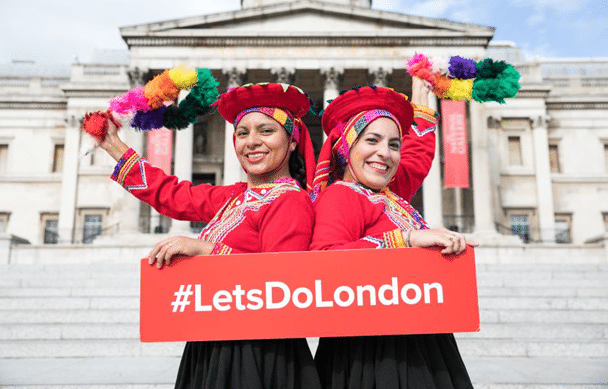 POP-UP LONDON
Join us this Friday from 11am – 3pm for a free family-friendly festival of outdoor theatre, dance, music, puppetry and more that celebrates the diversity of London – taking place across the Market with performances by three different acts.
The performances include:

Peruvian Latin Folk Flash Mob
ArtPerUK is a Peruvian dance group based in London, burst onto the UK dance scene in mid-2019 by Katherine Tinoco, whose main purpose is to share Peruvian culture with the wider community in London and the rest of the UK through the enjoyment of dance. ArtPerUK takes you on a journey, bringing and teaching dances from all over Peru to tell the story of its culturally rich country, fostering integration and cultural diversity and providing an option to keep fit, have fun, meet people, explore different cultures and improving people's wellbeing while dancing.
Jack Defrost
Jack Defrost is an enchanting solo dance performance, unravelling the traditional character of Jack Frost and his journey through the changing seasons & new environments. The project aims to bring live theatre magic directly into the community.

The Lips
A big puppet singalong show, The Lips reanimate crowd favourite songs, celebrate a shared
love of popular music and uphold freedom to speak out through a luminous pop-puppetry
lip-sync performance.
Pop-Up London is brought to you by Found in Music with support from the Mayor's Let's Do London campaign.