Basically: pasta
Food writer and Cookbook Club host Angela Clutton explores the importance of quality and provenance when it comes to buying basics. This time: pasta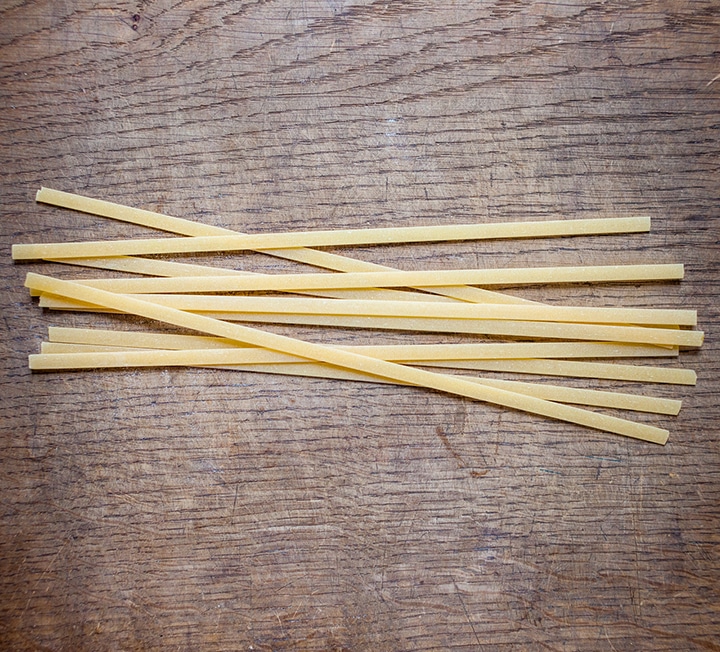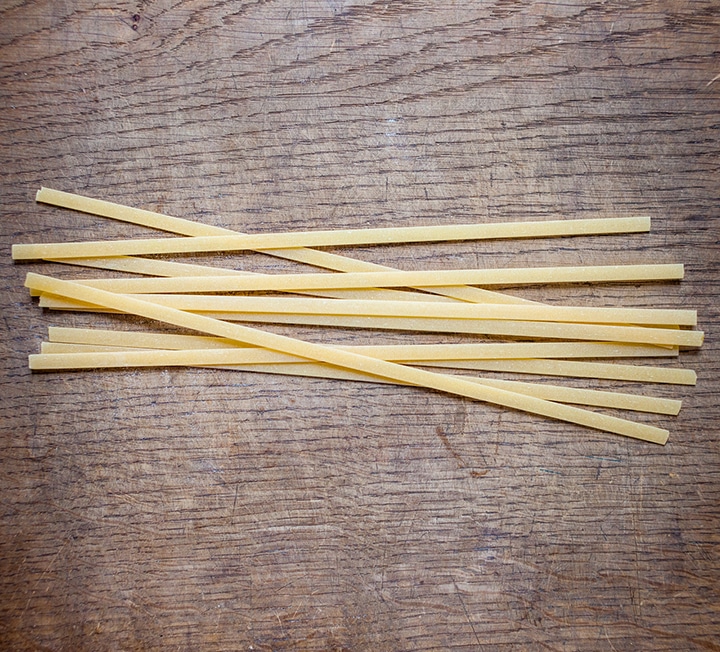 "TOP PASTA-MAKERS ACKNOWLEDGE THE TRADITIONS OF DRYING PASTA SLOWLY IN THE ITALIAN SUN"
Image: John Holdship
"Dinner tonight? Oh, just pasta." How dismissive we can sometimes be of simple splendour when it's of the 10-minutes-in-a-pan at home variety. There needn't be anything 'just' about pasta at all. It should be full of body, texture, nutty flavour, and as much the point in a dish as whatever you might serve it with. A kitchen staple, yes; but one that when well-made is absolutely delicious in its own right, needing only the simplest of company by way of sauce.
Well-made. What does that mean when it comes to pasta? And how to tell the difference between the 'just' pasta that is little more than carby ballast, and the beautiful pasta I am raving about? It's all there in the ingredients and the process.
Dried pasta is what I am talking about here, so its ingredients should only be listed as durum wheat and water. Have a suspect eye to anything with more or other. Durum wheat might also be described as 'pasta di semola di grano duro' and is the very hard grain which with long kneading gives pasta its flavour and texture. (Fresh pasta is made with a softer grain traditionally grown in the cooler north of Italy and needing egg to give strength.) Some pasta-makers blend the grain to balance yields of differing ages and soil types.
The quality of the water used matters, too, as it would when there are only two ingredients. We all know water varies in chemical and mineral composition depending on where it is from. My favourite 'garofalo' pasta at Gastronomica uses low-calcium water from the Monti Lattari, a mountain range in Campania. I know that because the words 'La pasta di gragnano' are on the packaging. Those words mean it comes with IGP status – the Italian equivalent to the UK's PGI (Protected Geographical Indicator) – and is an assurance of the authenticity of the ingredients and processes that have been used.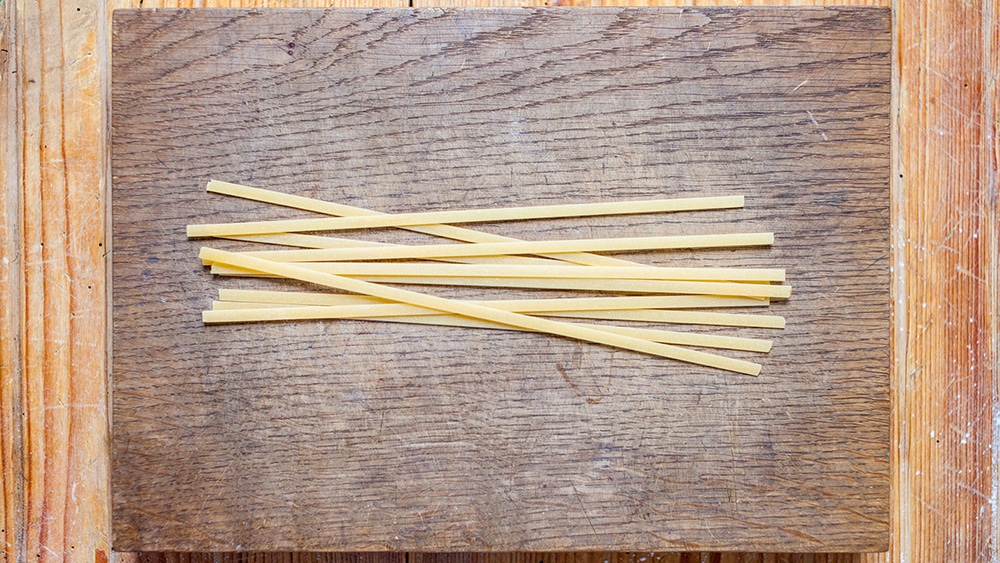 That IGP relates particularly to pasta produced in the Bay of Naples, but what it tells us about how the pasta is made can be applied far more widely. Two important elements in the making of pasta determine the end result in our kitchens. Firstly, how the pasta dough is extruded. At its best this is done the old-fashioned way, with the dough forced through 'dies' made of bronze and of the varying pasta shapes we are all familiar with. Bronze dies are rough and the pasta they produce is a little rough too. It has an almost sandpaper-like surface, with tiny little pits that your olive oil, parmesan or sauce can cling to.
At the other end of the pasta-making spectrum are the (cheaper) smooth, teflon-coated dies which produce pasta much quicker but without any of the roughness of the bronze dies. The resulting pasta is smoothly slippery and will never be at one with your sauce.
The second key process is drying. Top pasta-makers acknowledge the traditions of drying pasta slowly in the Italian sun by turning their machines down low and taking sometimes 30 to 50 hours to dry the pasta. That protects its flavour, texture and aroma. Where time rather than quality is what matters, pasta at high temperatures can be dried in four or five hours. It effectively bakes the pasta, making it tasteless and prone to breaking frustratingly easily.
Respect given to ingredients, authenticity of process, and craftsmanship. This is what produces pasta so good, it can be served as simply as it is in my recipe for fettuccine with dried porcini, garlic and parsley. There is no way that it is 'just' pasta. It is just gorgeous.
See Angela's recipe for fettuccine with porcini, garlic & parsley.