Lateral drinking: milk
Food writer and Cookbook Club host Angela Clutton shares her tips on making creative drinks with Market produce. This time: milk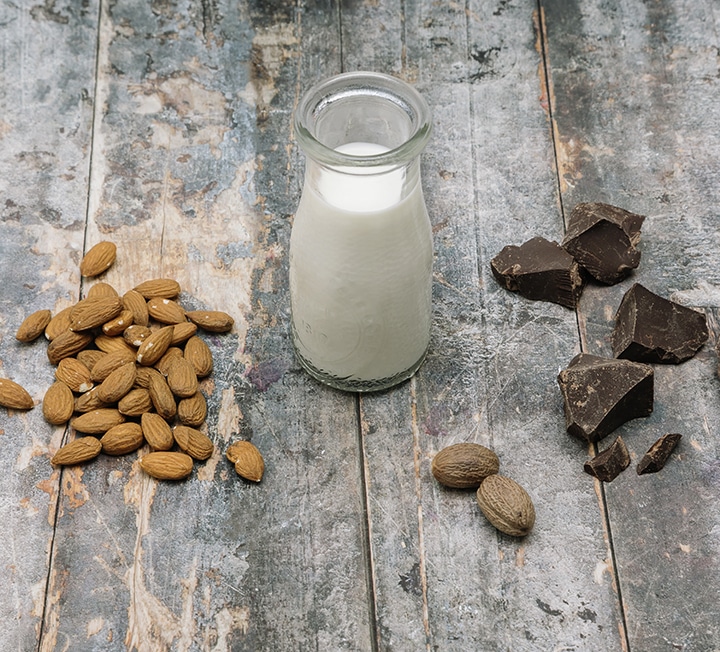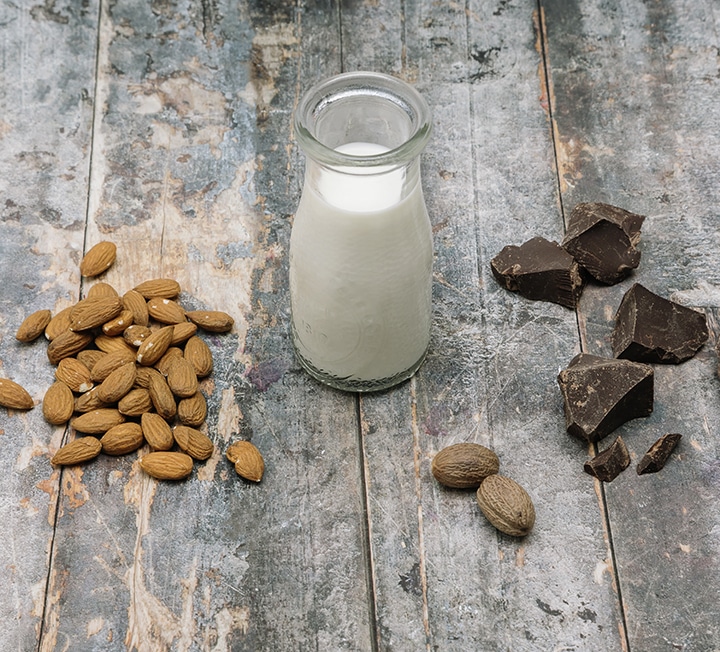 "IT WAS IN THE 1930S THAT MILKY MALTED DRINKS FIRST BECAME POPULAR IN THE US, THANKS TO THE ADVENT OF BLENDERS"
Image: Orlando Gili
My first milkshake-memory came courtesy of Rizzo and the rest of Grease's Rydell High gang. There they all were in the diner with their tall malted milks, which quickly became to me the coolest, most grown-up drinks I'd ever seen.
Not much has changed in some ways. I'm still pretty partial to a frothy milkshake, and milkshakes are still closely associated with that 1950s Americana image that they may never shake off. Yet it was actually a little earlier – in the 1930s – that milky malted drinks first became hugely popular in the US, thanks to the advent of blenders that could whizz up ice, milk, sugar and whatever flavour was fancied into glasses that kids on every street corner queued up for.
Not that that was the first time milk-based drinks hit the public sweet spot. In the States, before there were milkshakes there were delicious sweet milk nogs, that in pre-Prohibition times were laced with rum or whiskey. Those nogs were themselves born out of the possets that were quite the thing in 17th and 18th century Britain, just as colonists were heading over to North America and taking with them some ideas of what to eat and drink.
These days we tend to think of a posset as a dessert, but they began as a healing tonic of milk, sugar, spices and sherry wine or ale (purely for medicinal purposes, you understand). Originally, they were drunk if someone had a cold or couldn't sleep, or maybe had a hangover – any time, really, when what was needed was something soothing. Those of us who appreciate the simple, immediate relaxation that comes with a mug of hot milk in the late evening before bed can relate to that. Maybe even better if it's a nice hot cocoa. The mere idea of that is somehow soporific.
Those old English possets were spiced up with nutmeg and or cinnamon, which put me in mind of other spice-infused milk drinks that can be found in the Middle East or India. One of my favourites is thandai. It's such a delicious, cooling drink – and not only because it is at its best served super cold. Its ingredients mean thandai is considered cooling in Ayurvedic terms, too. My recipe is a typical blend of milk with almonds, rosewater, sugar and spices. With its pretty saffron-infused hue and garnish of pistachios and petals, I find this drink every bit as soothing to look at as to drink. Even prettier and tastier than the (also lovely) turmeric-infused milk that is having a bit of a moment.
However you take your milk – be it as a warming cocoa, a cooling spice infusion, or maybe just neat from the fridge – when it is the bedrock of flavour and provenance for your drink, it has got to be worth considering the milk you are using. I've written before about milk from happy, healthy cows, raw versus pasteurised, and other milk-based choices that as consumers we have the power to make if we can take a moment or two to think about them.
On which rather earnest note, I'm off to the kitchen to whizz myself up a raw milk rhubarb milkshake – sweet, seasonal, and as pink as any Pink Lady could wish for.
See Angela's recipe for thandai.