Asparagus with polenta crumb
Celia Brooks
Asparagus segments with a crunchy crumble of polenta, ground almonds and parmesan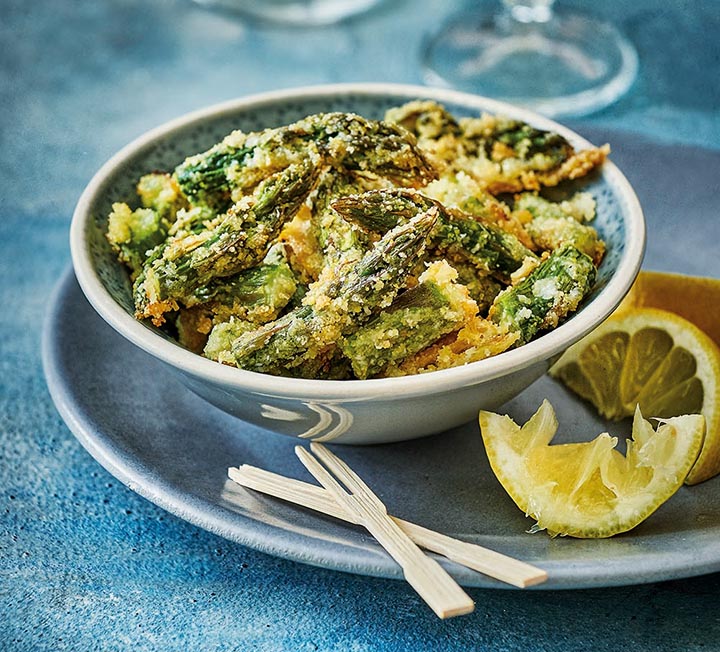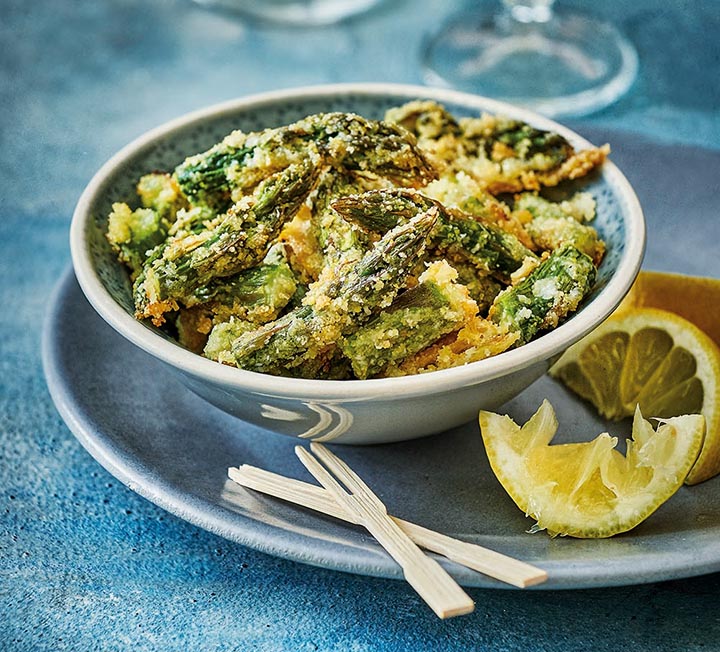 Ingredients
250g green asparagus spears, lower part of stems snapped off, cut into 2cm pieces
1 tbsp extra virgin olive oil
1 tbsp polenta
1 tbsp ground almonds
20g parmesan cheese or vegetarian alternative, finely grated
Lemon wedges, to serve
Method
Preheat the oven to 200C and line a baking tray. Place the asparagus in a bowl and stir through the olive oil to coat evenly.
In a small bowl, mix together the polenta, ground almonds and grated parmesan and season with salt. Add to the asparagus and stir through. Spread the asparagus, with every last crumb of coating, in one layer on the baking tray.
Bake for 15–20 mins, until golden and sizzling. Cool for about 2 mins, then transfer to individual plates or bowls and eat right away.
ALTERNATIVE: Substitute 10g nutritional yeast flakes for parmesan to make this vegan.
Image: Jean Cazals
Where to buy these ingredients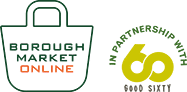 Borough Market Online
If you can't make it to the Market, Borough Market Online offers a wide selection of traders' produce, delivered direct to your door.