Berry gratin
Celia Brooks
A creamy cashew and coconut topping, spooned over seasonal berries and warmed under the grill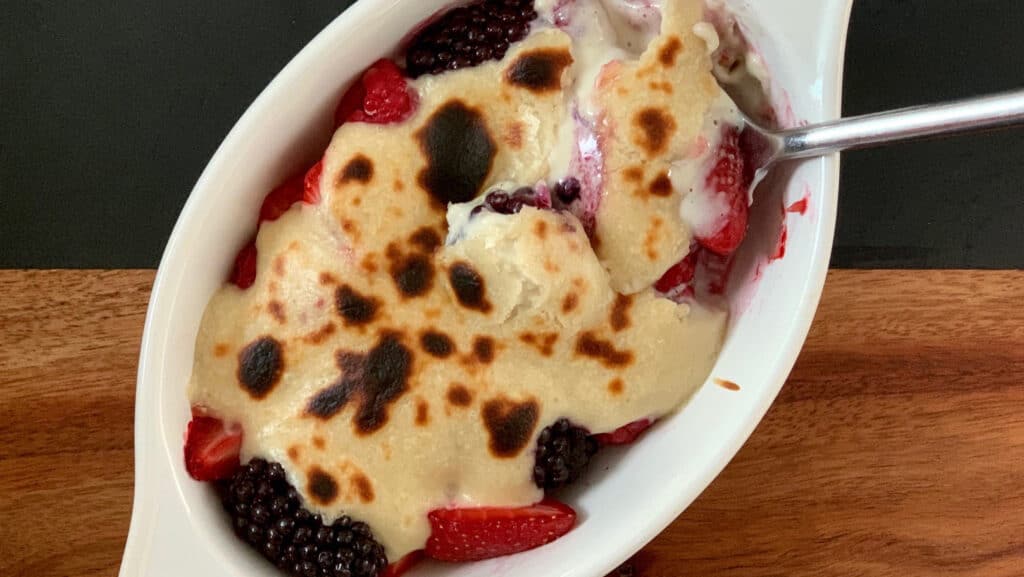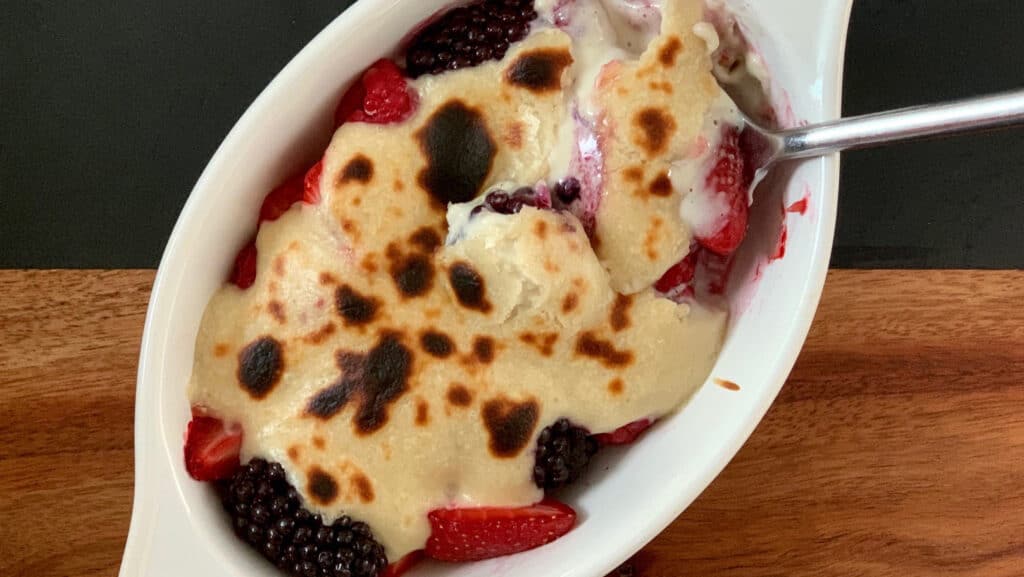 Recipe Meta
Prep
10 mins (plus soaking)
Ingredients
150g raw cashew nuts
8 tbsp coconut milk
400g mixed berries, especially blackberries, raspberries, blueberries, strawberries
6 tbsp icing sugar
1 tsp fresh lemon juice, to taste (optional)
Method
Place the cashew nuts in a bowl and pour boiling water over them. Leave to soak for 3 hours, or overnight in the fridge.
Drain the cashew nuts well and place in a high-powered blender with the coconut milk and a pinch of salt. Blend until completely smooth and creamy. Blend in 4 tbsp of the icing sugar, and the lemon juice, if using. Taste and add more lemon juice if desired.
Preheat the grill to its highest setting. Place the washed and dried berries in a gratin dish and toss the remaining 2 tbsp of the icing sugar through them. Spoon the cashew mixture over the berries in an even layer covering most of the surface, leaving a border of berries around the edge. Place the dish on a baking tray.
Grill for about 4-5 mins, or until the topping is patched with gold. Serve immediately.
Image: Clare Winfield
Where to buy these ingredients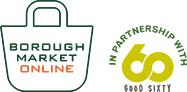 Shop online
If you can't make it to the Market, Borough Market Online offers a wide selection of our traders' produce, delivered direct to London addresses and, where available, by post to the rest of the UK. The service also includes a range of Best of Borough Market hampers and meal boxes.