Cherry sorbet with cherry sauce
Angela Clutton
A take on a 1970s recipe, inspired by Jane Grigson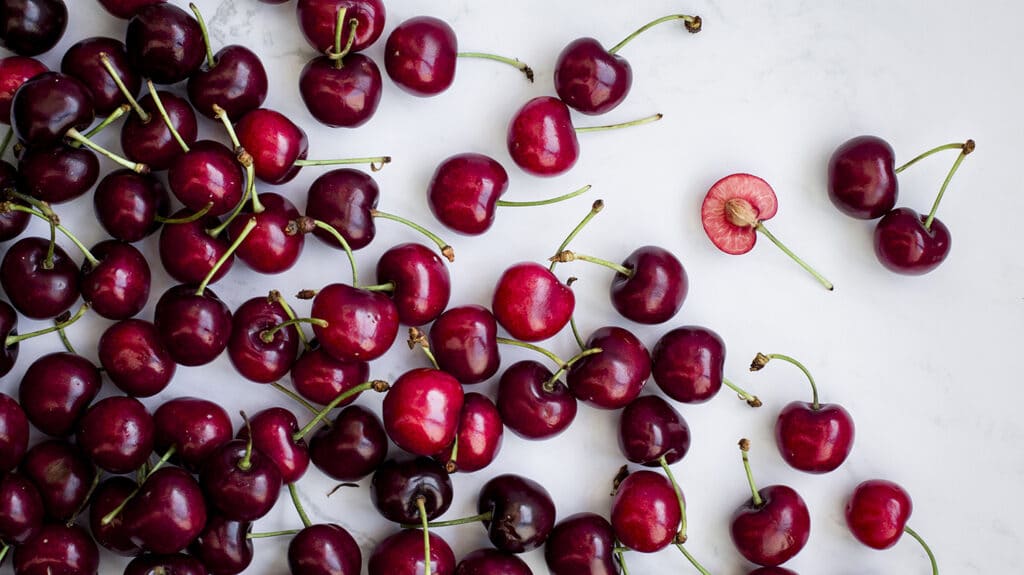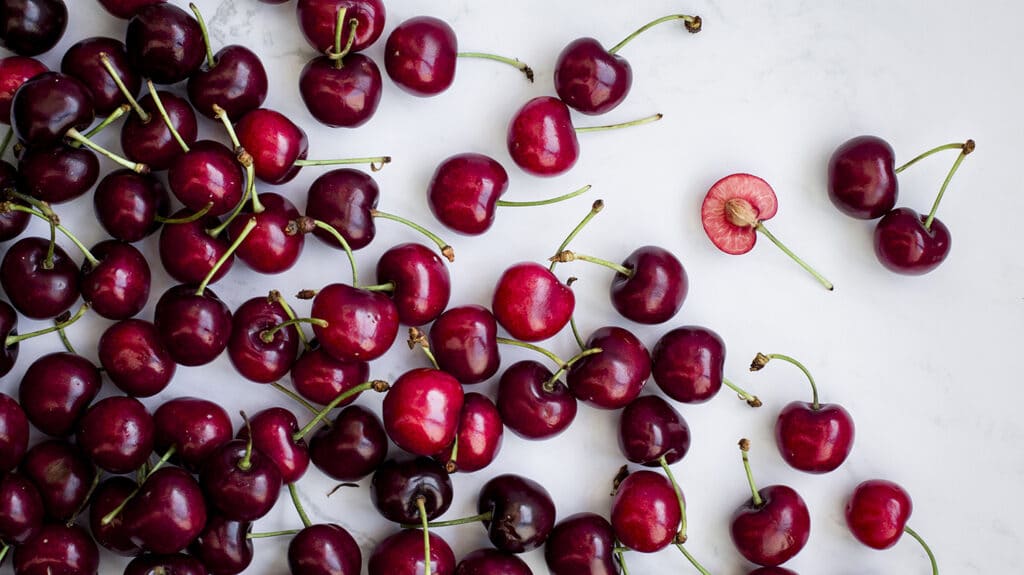 Recipe Meta
Prep
Prep 30 mins + freezing
Ingredients
For the sorbet
100g caster sugar
1 lemon
1 bay leaf
600g fresh cherries
75ml kirsch cherry liqueur
Vanilla extract
For the sauce
250g fresh cherries
75g caster sugar
50ml kirsch cherry liqueur
To serve
Mint or basil leaves
Whipped cream
Dark chocolate
Method
To make the sorbet, put the sugar into a small saucepan with the peel from half the lemon and 100ml water. Add the bay leaf. Heat until the sugar dissolves, then set aside to let the flavours infuse while you remove the stones from the cherries.
Remove the lemon peel and bay leaf from the syrup. Blitz the syrup and pitted cherries in a blender until smooth, adding 1 tsp of lemon juice, the kirsch and a few drops of vanilla extract. Churn according to your ice cream maker's instructions, transfer to a container and freeze.
For the cherry sauce, remove the stones from the cherries. Heat the sugar and 150ml water in a medium saucepan, add the cherries and cook over a high heat until collapsed. Press the cherries through a sieve to create a sauce. If it needs thickening, return the sauce to the heat to reduce a little. Chill until needed.
Serve scoops of sorbet with a drizzle of sauce and a couple of herb leaves, with whipped cream and grated chocolate as optional extras.
Image: Regula Ysewijn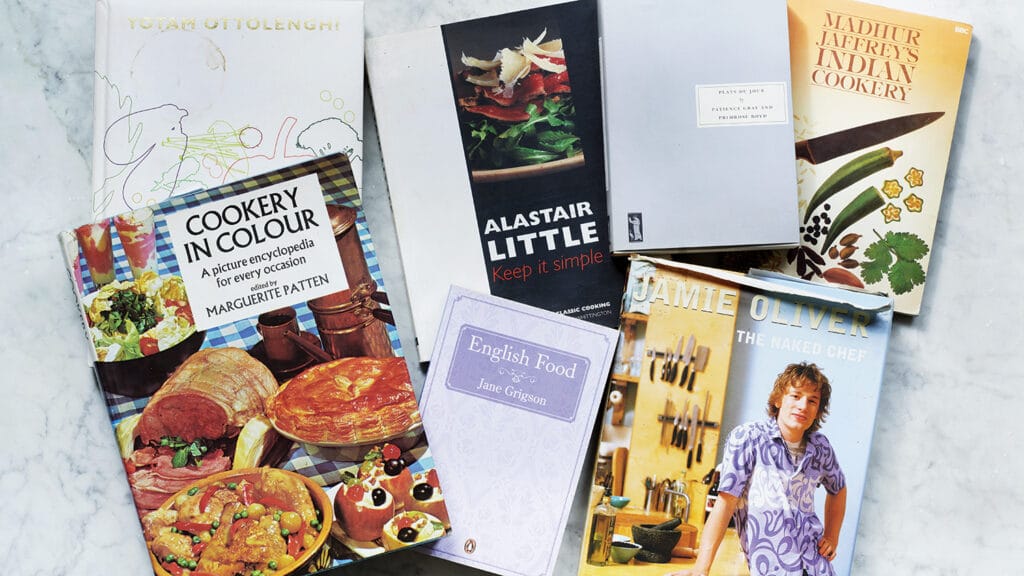 A walk through the reign
This recipe is from a Jubilee-inspired exploration of seven decades of British cookery. Read the stories behind the recipes in Angela's blog
Where to buy these ingredients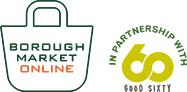 Shop online
If you can't make it to the Market, Borough Market Online offers a wide selection of our traders' produce, delivered direct to London addresses and, where available, by post to the rest of the UK. The service also includes a range of Best of Borough Market hampers and meal boxes.