Fettuccine with porcini, garlic & parsley
Angela Clutton
A simple recipe to make the most of the nutty, full-bodied flavour and texture of top quality pasta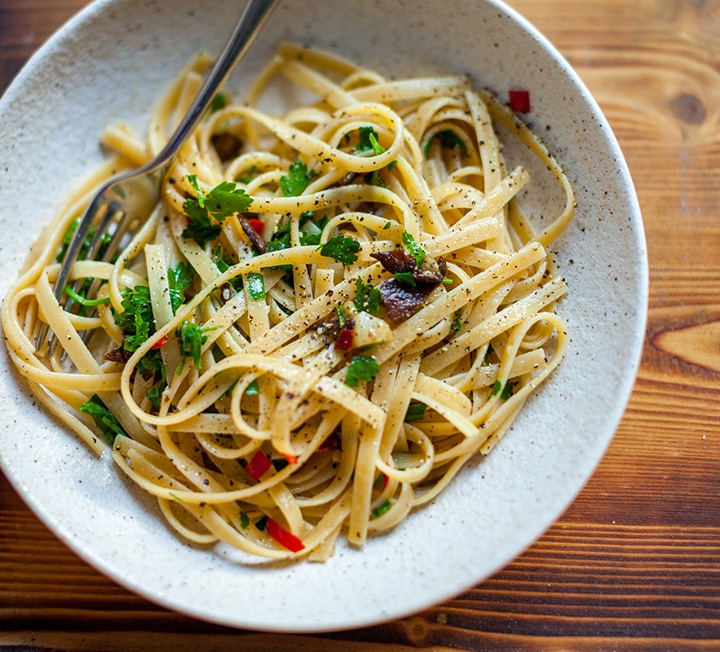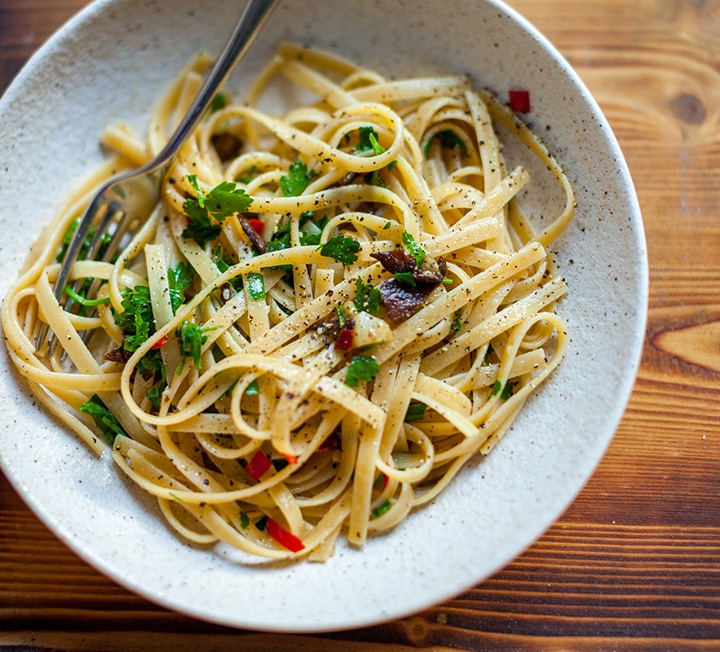 Ingredients
30g dried porcini
450g dried fettuccine or buccatini
70g butter
3 cloves of garlic, peeled and crushed
1 red chilli, chopped
20g parmesan, grated
2 large handfuls flat leaf parsley, chopped
Extra virgin olive oil to serve
Method
Soak the dried porcini in warm water for 30 mins. Drain, dry on kitchen paper and roughly chop.
Bring a large pan of water to the boil, make sure there is plenty of salt in it, then add the pasta.
While the pasta is cooking, heat the butter in a sauté pan that will be large enough to take the whole finished dish. When the butter is sizzling, add the porcini. Stir round for a few mins until the porcini are starting to soften, then add the crushed garlic and chopped chilli. Season. Heat only long enough for the garlic's aromas to start to be released, then take off the heat.
2 mins before the pasta packet's recommended cooking time, check if it is ready. Once it is, ladle out some of the pasta water and then drain. Return the sauté pan to the heat.
Toss in the pasta, grated parmesan, chopped parsley and then just enough of the reserved pasta water to achieve a cohesive sauce. Give it a few good grindings of pepper. Serve straight away with olive oil drizzled over to taste.
Image: John Holdship
Where to buy these ingredients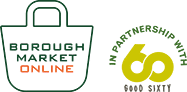 Borough Market Online
If you can't make it to the Market, Borough Market Online offers a wide selection of traders' produce, delivered direct to your door.