Fig & bourbon ratafia
Angela Clutton
A sweet and musky liqueur that's excellent as it is or as a base for champagne cocktails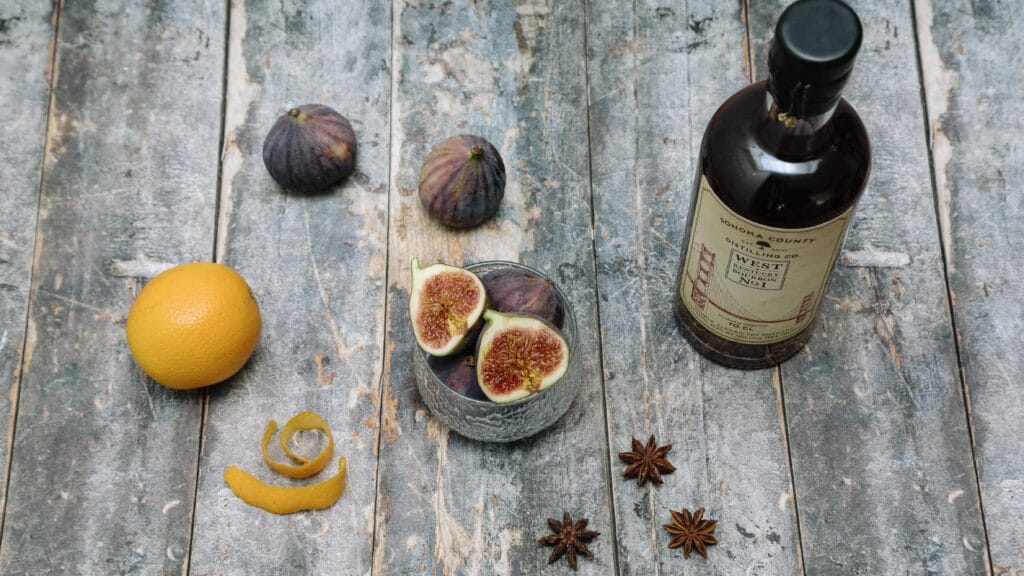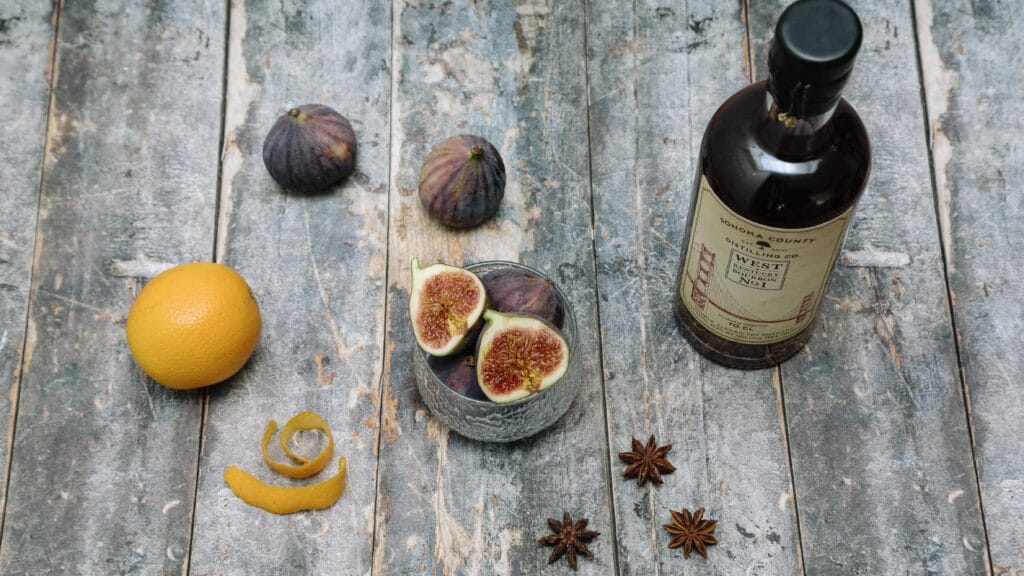 Recipe Meta
Prep
5 mins (plus 2-3 weeks infusing time)
Ingredients
For the ratafia
500ml bourbon
300g fresh figs
1 star anise
1 orange
For the champagne cocktail (per glass)
1 sugar cube
4 dashes angostura bitters
100ml champagne
Method
Pour the bourbon into a sterilised jar or wide-necked bottle. Cut the figs into eighths and add those to the bourbon, along with the star anise. Make sure the figs are just immersed by the alcohol.
Set aside somewhere cool and dark (but not the fridge) for 2 weeks, giving it a shake every couple of days to move the figs around. After 2 weeks, add broad strips of zest from the orange. You should get a gentle smell of figs coming from the bourbon as you open up the jar or bottle.
Leave for another 3 days, then taste the ratafia and leave a little longer if you want a more heavily infused fruit flavour. When it is ready, strain out the figs, star anise and zest through a fine sieve and store the ratafia in a sterilised bottle.
To make a champagne cocktail, sit a sugar cube in a champagne saucer or flute. Douse with bitters, pour over 25ml ratafia and then top with champagne, tilting the glass slightly so it doesn't over-fizz. Serve immediately. The bubbles will rise up in an excited stream from the sugar at the bottom of the glass.
Image: Orlando Gili
Where to buy these ingredients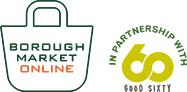 Shop online
If you can't make it to the Market, Borough Market Online offers a wide selection of our traders' produce, delivered direct to London addresses and, where available, by post to the rest of the UK. The service also includes a range of Best of Borough Market hampers and meal boxes.