Halloween cupcake cheesecakes
Lesley Holdship
Small, spooky cheesecakes, perfect for any young witches or wizards who come to visit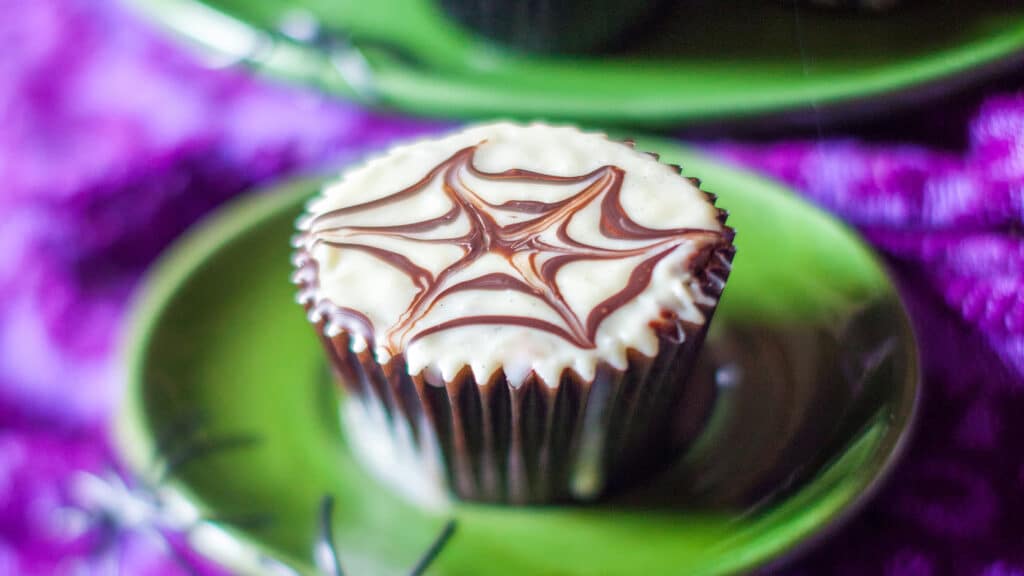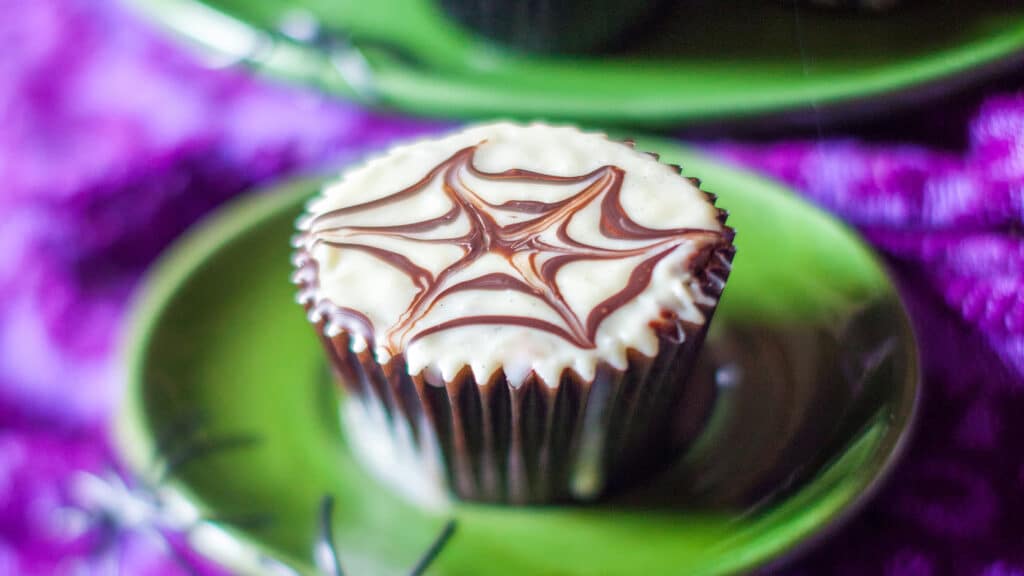 Ingredients
200g biscuits
1 tbsp cocoa powder
50g butter, melted
300g cream cheese
75g brown sugar
1 vanilla pod
1 large egg
1 tbsp self-raising flour
150g dark chocolate, melted
150g white chocolate
75ml double cream
Method
Heat the oven to 170C. Line a muffin tin with eight cake cases, or ideally use a silicone muffin mould. Place the biscuits in a freezer bag and crush them until they look a little like sand.
Open the bag and add the cocoa and shake it through the biscuits. Pour in the butter and massage it in until the biscuits have soaked it all up. Divide the biscuit between the muffin cups and press down until compact.
Next, beat together the cream cheese, brown sugar, vanilla, egg, flour and 100g of the melted chocolate. Spread and level over the biscuit bases and bake for 20 mins until just set.
Melt the white chocolate with the cream and mix well to make a ganache.
Once the cheesecakes have cooked, cool, then remove from the muffin tin. Once completely cold, smooth over the ganache. Immediately pipe concentric circles with the remaining dark chocolate.
Using a teaspoon handle and starting in the middle of the circles, draw out five or six lines through the ganache, making a spider web design.
Image: John Holdship
Where to buy these ingredients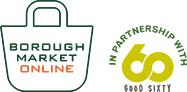 Shop online
If you can't make it to the Market, Borough Market Online offers a wide selection of our traders' produce, delivered direct to London addresses and, where available, by post to the rest of the UK. The service also includes a range of Best of Borough Market hampers and meal boxes.