New potato salad
Angela Clutton
A perfect side dish for almost any spring or summer meal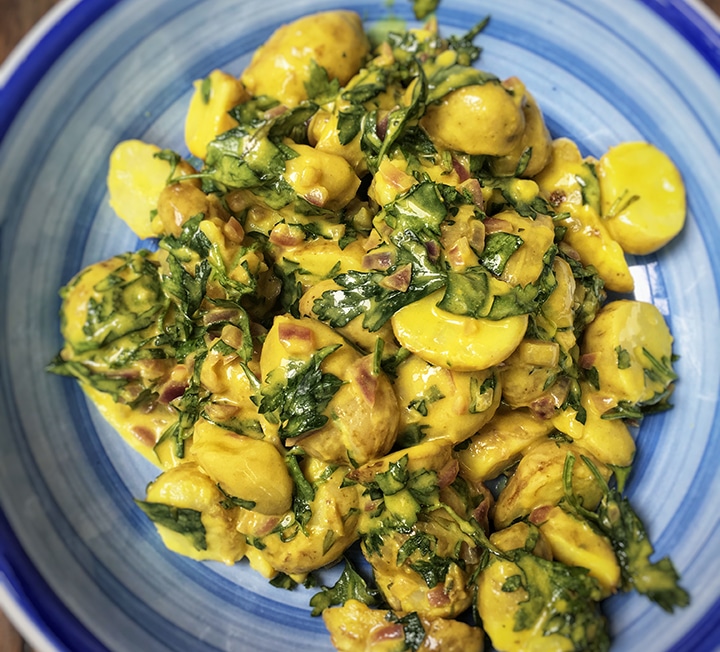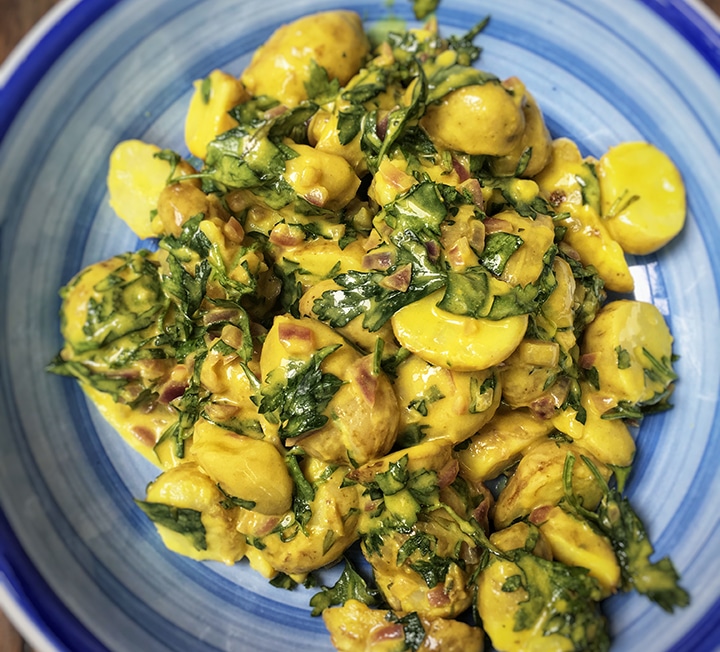 Recipe Meta
Cook
40 mins (plus resting)
Ingredients
700g new potatoes
150ml chicken or vegetable stock
½ red onion, finely chopped
4 tsp mustard
25ml white wine vinegar or cider vinegar
75ml extra virgin olive oil
½ tsp caster sugar
2 tbsp chopped tarragon
2 tbsp chopped flat leaf parsley
Method
Simmer the potatoes in a large pan of salted water for 15-20 mins, until only starting to become tender. Drain the water off, then return the potatoes to the pan and half-cover with a lid for 15 mins, so they finish cooking in their own steam.
While the potatoes are cooking, prepare the dressing. Bring the stock to the boil in a small saucepan, tip in the chopped onion and return to the boil for 2 mins. Strain the onions out (keeping the liquid), and rinse them under cold water through a sieve to refresh. Set them aside to drain.
In a large bowl, whisk together the mustard, vinegar, oil and sugar. Whisk into that 75ml of the stock and the cooked onions, which should by now have cooled. Season well.
Once the potatoes have finished cooking in their own steam they should be just cool enough to handle, but still warm enough to take the dressing. Slip the skins off the potatoes, cut them in half or into thick slices, and gently toss in the dressing. Toss in the herbs. Set aside for at least half an hour for the potatoes to absorb the dressing, giving them a gentle stir round occasionally.
Where to buy these ingredients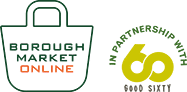 Borough Market Online
If you can't make it to the Market, Borough Market Online offers a wide selection of traders' produce, delivered direct to your door.