Nicoise bundles with tarragon mayonnaise
Angela Clutton
Classic nicoise salad served as individual bundles, perfect for a summer lunch or starter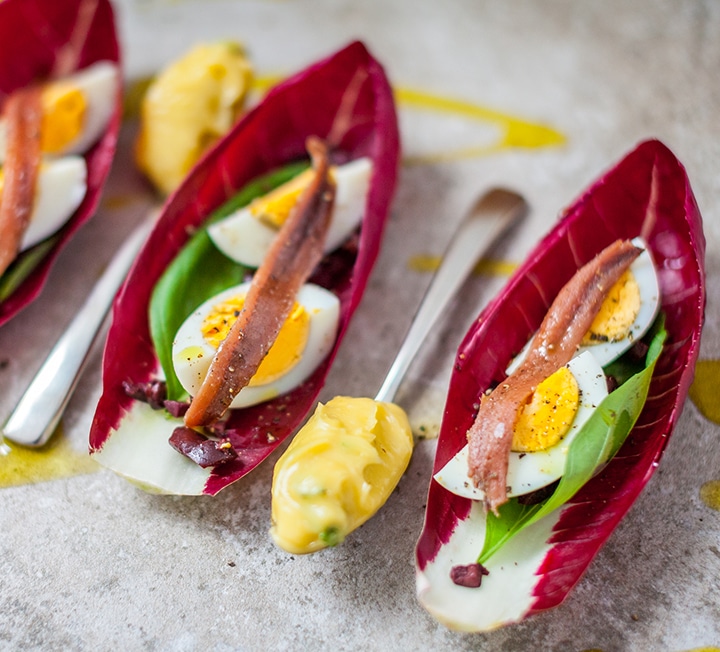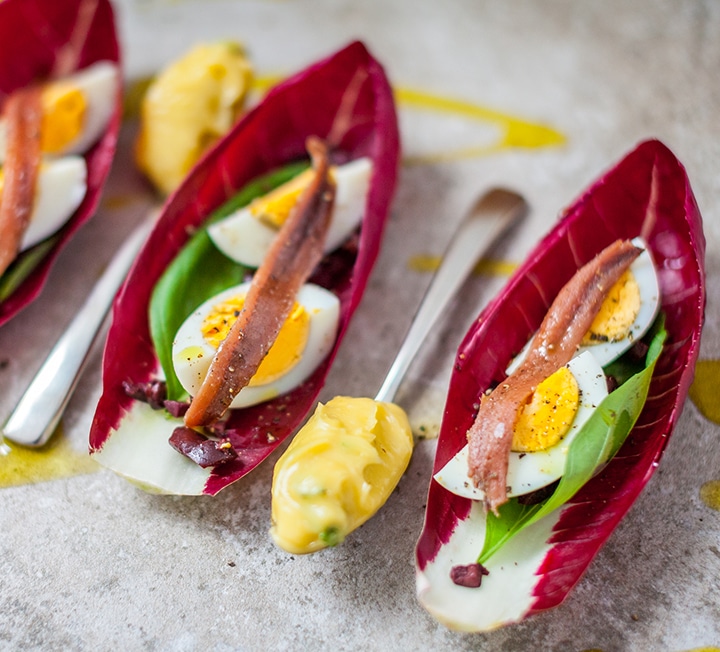 Ingredients
4 eggs
8 leaves of little gem lettuce or treviso radicchio
½ tsp red wine vinegar
8 basil leaves
100g pitted black olives
8 anchovy fillets in oil
For the mayonnaise
2 egg yolks, at room temp
1 tbsp lemon juice or white wine vinegar
½ tsp mustard powder
200ml sunflower oil
100ml olive oil
1 tbsp chopped tarragon leaves
Method
Hard-boil the eggs and set aside to cool while you make the mayonnaise:
Gently hand-whisk the egg yolks with salt and pepper. Stir in the lemon juice or vinegar and the mustard powder. Then hand-whisk in – drop by drop to start with – the oils. As the mayonnaise gets thicker, the oils can be added at more of a drizzle pace. Continue until you have a lovely thick, shiny mayonnaise. Check the seasoning and stir through the tarragon.
Peel and quarter the hard-boiled eggs. Wash and dry the lettuce or radicchio leaves – choose ones that have a good 'boat' shape. Sprinkle a little red wine vinegar, salt and pepper inside each and line with a basil leaf. Chop the olives and sit the pieces inside the lettuce / radicchio. Sit the quarter of egg inside too and then lay the whole anchovy fillet over the top of the egg. Serve two nicoise bundles per person, with a dollop of mayonnaise alongside.
Image: John Holdship
Where to buy these ingredients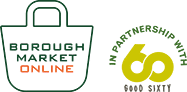 Borough Market Online
If you can't make it to the Market, Borough Market Online offers a wide selection of traders' produce, delivered direct to your door.