Roasted cauliflower with spiced chickpeas & tahini
Angela Clutton
A take on a 2010s recipe, inspired by Yotam Ottolenghi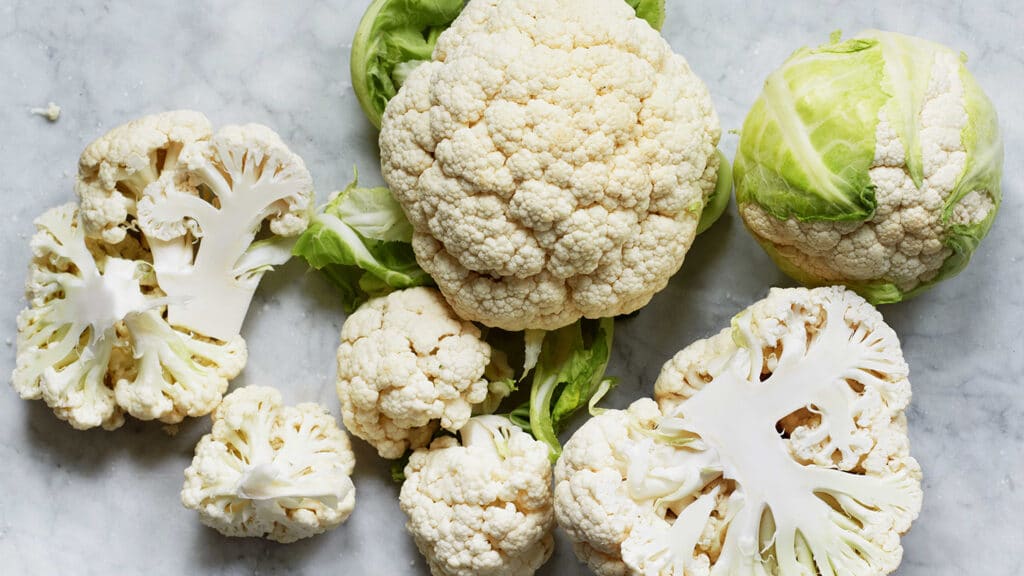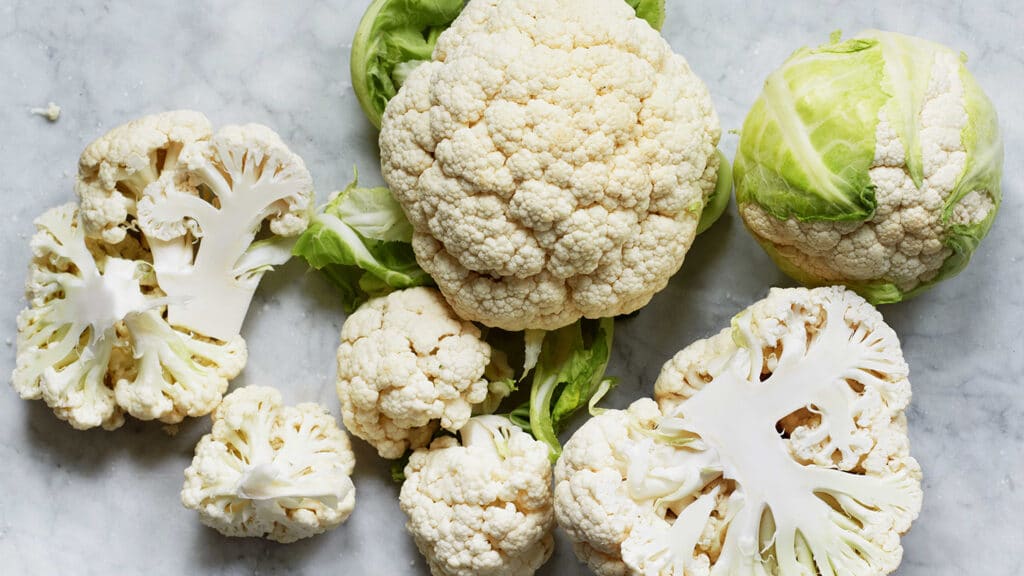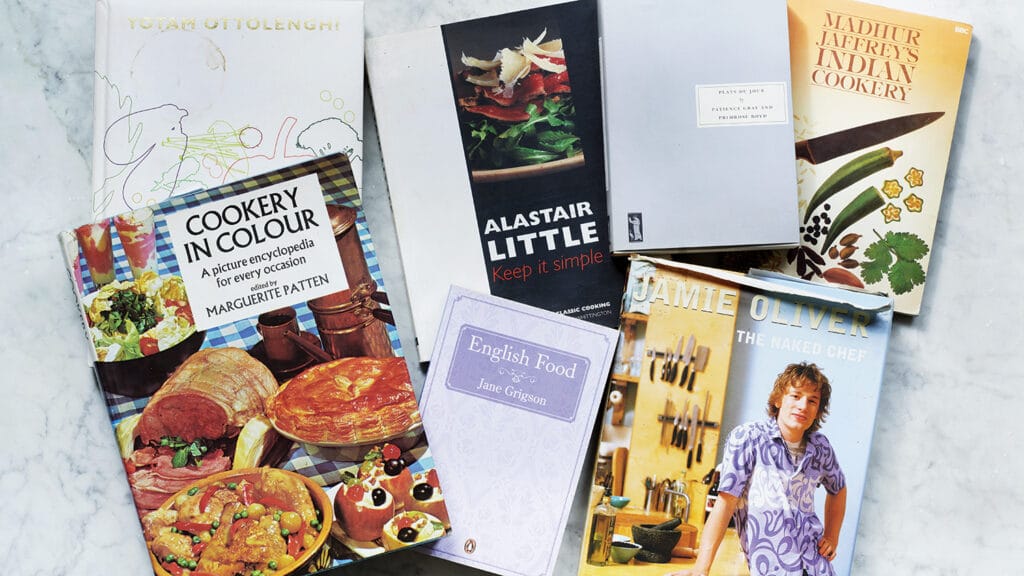 A walk through the reign
This recipe is from a Jubilee-inspired exploration of seven decades of British cookery. Read the stories behind the recipes in Angela's blog
Ingredients
100g dried chickpeas
1 tsp bicarbonate of soda
1 cauliflower, approximately 600g
80g light tahini paste
70g Greek yoghurt
25ml lemon juice
1½ tsp ground allspice
1 tsp ground cumin
½ tsp ground cinnamon
A small handful of mint leaves, chopped
1 spring onion, cut into long and very fine slices
1 tsp pomegranate molasses
Method
Soak the chickpeas overnight in plenty of cold water and the bicarbonate of soda. Next day, drain and simmer in a large pan of water for about an hour or until tender. Drain and set aside.
Heat the oven to 220C. Break the cauliflower into florets. Arrange in a single layer on a roasting try, toss in 3 tbsp olive oil, season and roast for around 25 mins until the cauliflower is tender and charring in places.
Use that time to prepare the tahini and chickpeas. In a large bowl, mix together the tahini paste, yoghurt and lemon juice with salt and pepper. Add just enough water to make the paste pourable. Set aside.
Mix the ground spices, season with salt, then mix into the drained chickpeas. Heat 1 tbsp olive oil in a medium frying pan over a medium heat. Gently fry the chickpeas for 2 mins. Set aside and keep warm.
Spoon the roasted cauliflower into a bowl, making sure all the oil goes in too. Add the spiced chickpeas. Stir through the tahini sauce and the mint. Serve with the pomegranate molasses and the spring onion over the top.
Images: Joe Woodhouse
Where to buy these ingredients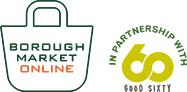 Shop online
If you can't make it to the Market, Borough Market Online offers a wide selection of our traders' produce, delivered direct to London addresses and, where available, by post to the rest of the UK. The service also includes a range of Best of Borough Market hampers and meal boxes.