Thandai
Angela Clutton
A cooling treat of a drink of milk, with almonds, rosewater, sugar and spices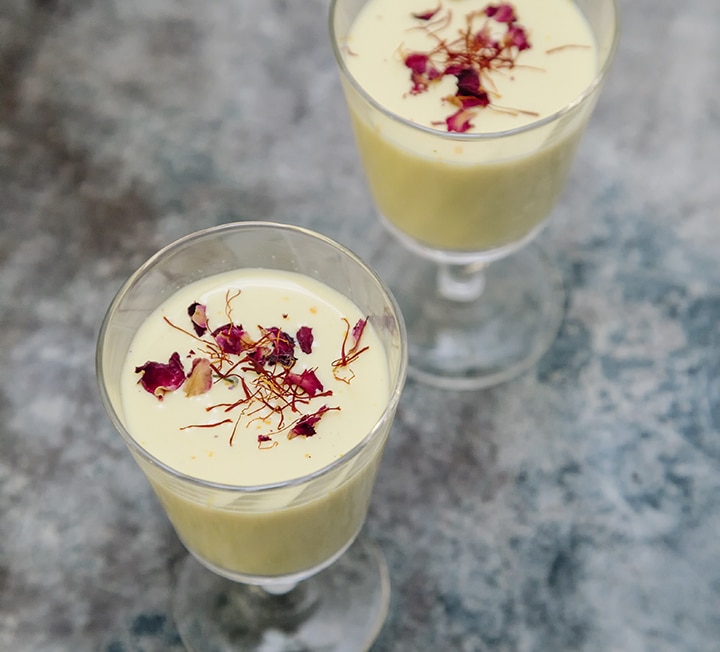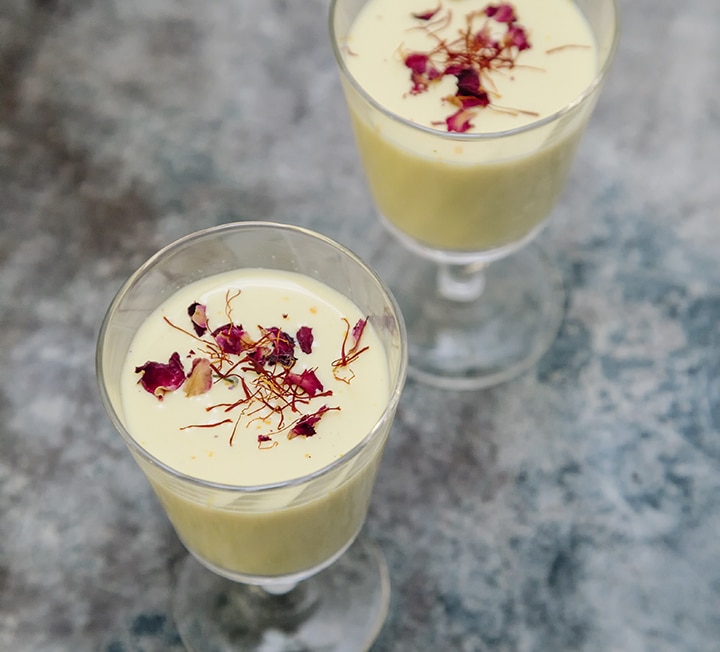 Ingredients
Seeds from 5 green cardamom pods
1 tsp fennel seeds
½ tsp black peppercorns
½ tsp coriander seeds
¼ tsp saffron threads
30g skinned almonds
¾ tsp melon or sunflower seeds
40g granulated sugar
1-2 tbsp rosewater
500ml semi-skimmed milk
1 tsp pistachios, chopped
1 tsp edible rose, cornflower or hibiscus petals
Method
Lightly toast the cardamom seeds, fennel seeds, peppercorns and coriander seeds in a dry frying pan. Transfer to a bowl and add the saffron, almonds, melon (or sunflower) seeds, sugar, and 1 tbsp of the rosewater. Pour over half of the milk, cover and set aside for 2 hours.
Blend until fine, strain out and discard any remaining solids, and add the rest of the milk to the infusion. Taste to see if you think it needs more sugar or rosewater. If it seems too thick, you can add some water to get the consistency you want.
Chill for another 2 hours before serving – thandai needs to be served very cold. Garnish with the pistachios and petals scattered over the top.
Image: Orlando Gili
Where to buy these ingredients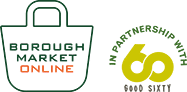 Borough Market Online
If you can't make it to the Market, Borough Market Online offers a wide selection of traders' produce, delivered direct to your door.