A moveable feast
Food writer Leah Hyslop on what to pack for the perfect picnic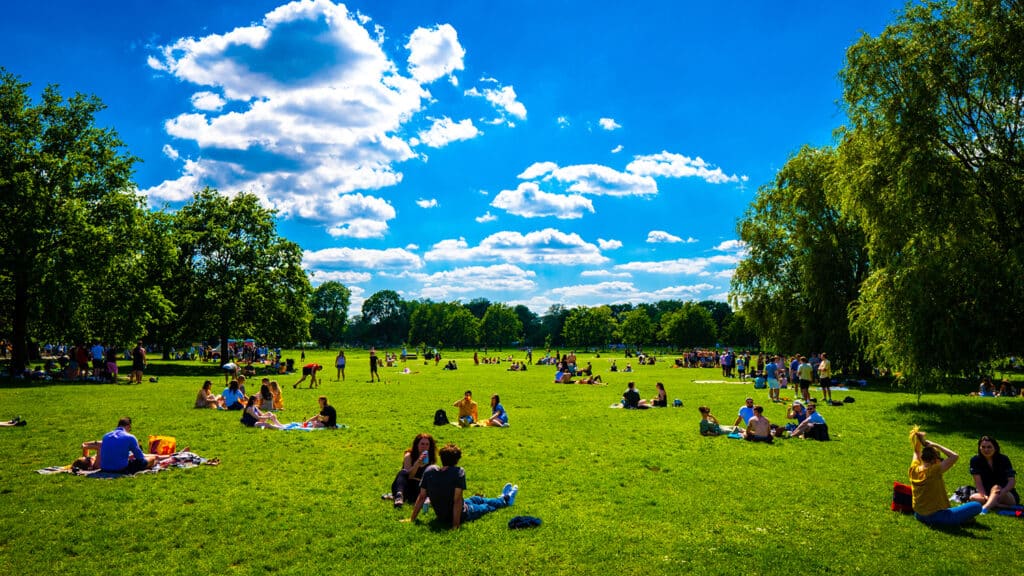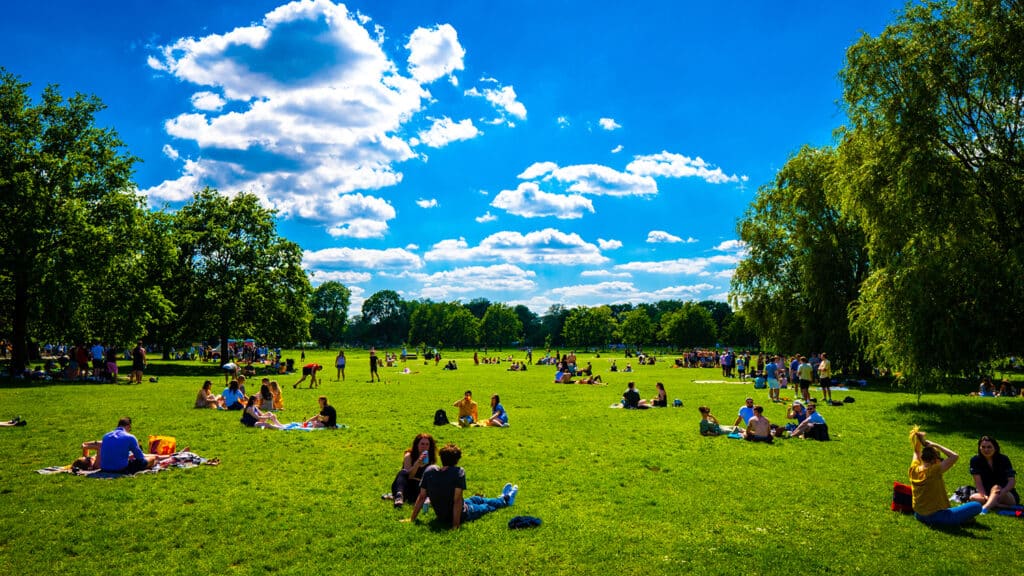 "LEAF SALADS ARE A NO-NO: AS REFRESHING AS A BIG PLATE OF GREENS MIGHT SEEM, THEY WILT AS SOON AS YOU LEAVE THE HOUSE"
When I was a child, I loved Enid Blyton's Famous Five books, but it wasn't the escapades with smugglers and kidnappers that I gobbled up with the most enthusiasm, it was the descriptions of food and in particular, the picnics – fat tomato sandwiches, boiled eggs, buttery homemade shortbread, ginger beer and always, always "a screw of salt" to bring the food to life.
I couldn't imagine anything better than sitting among the grass with friends, eating such a feast. And I still feel the same way today. In this blustery, rainy country, there is something so joyous about eating outdoors – and for the keen cook, there's a delicious challenge in working out how to create the perfect spread.
The test, of course, is working out what foods can withstand the multiple trials of being taken on a long journey; thrown about in a bag or hamper; sitting out in sun for hours; and/or being sat on by small children. For this reason, leaf salads are a no-no: as refreshing as a big plate of greens might seem, they wilt as soon as you leave the house. Instead, pack chunky crudités like carrot sticks or celery with homemade dips, or boxes of roasted veg. Dressings should be carried separately and mixed in just before you eat.
Sandwiches are a picnic mainstay, though they can be a bit soggy by the time you've found the perfect spot with shade/sun/proximity to pub. I love stuffed picnic loaves, partly because they're very robust, but also because they are such fun to make. Simply take a big round loaf, slice off the lid, and hollow out the inside. Then stuff it with layers of your favourite ingredients, like cheese, olives and ham (this is a brilliant use for all those delicious antipasti sold at Borough Market). Put the lid back on top and squash down for a few hours with some heavy tins, before taking to the picnic and slicing for everyone to enjoy.
Stuffed picnic loaf
A perfect picnic recipe from Angela Clutton: chargrilled veg, burrata, capers and fresh herbs, encased in bread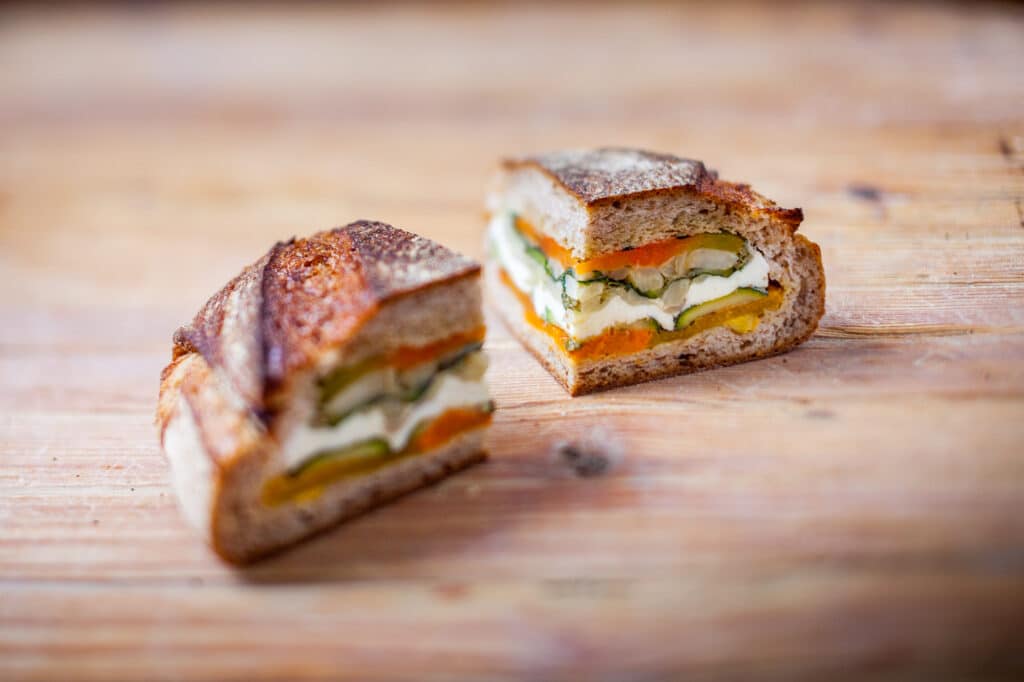 There are picnic fanatics who spend days designing their dream al fresco menu. Victorian cookery writer Mrs Beeton wrote that for her ideal picnic, one should prepare "a joint of cold roast beef, a joint of cold boiled beef, two ribs of lamb, two shoulders of lamb, four roast fowls, two roast ducks, one ham, one tongue" – plus stewed fruit, biscuits, fruit turnovers, "four dozen cheesecakes" and a plum pudding. But I'm a firm believer that you should keep picnic food simple, and delicious; after all, your plans could so easily be ruined by the not-so-great British weather.
Simplicity is especially important when it comes to dessert, by which point I find most people just want a quick dose of sugar before they go off to play frisbee. I like to fill some glass jars with a sort of deconstructed cheesecake: layers of sweetened cream cheese, a quick coulis and fruit with crumbled brownies or cookies bought from one of Borough's bakery stalls.
Re-using old jars is just one of the ways you can make your picnic as environmentally friendly as possible. Avoid paper plates and plastic knives and forks if you can – a picnic feels better with proper plates and cutlery anyway, even if you don't have a posh hamper. Beeswax wraps are a smart re-usable alternative to clingfilm, and it's also worth planning foods that don't need too much disposable wrapping. I like to make a filo pastry and salmon pie in a tin that I can take to the picnic in the tin itself (just cover the top with another tin base or a tea towel).
A delicious homemade drink turns a good picnic into a great one. In June and July, try putting the under-appreciated British gooseberry to good use in a refreshing gooseberry lemonade, or make homemade iced tea, a drink that can be customised for the grown-ups with a splash of gin, which never goes amiss. But avoid packing anything too alcoholic – think thirst-quenching rather than something that will give you a hangover by 3pm. After all, if you're lucky and the sun is shining, you might be out picnicking for hours. That's what the Famous Five would have done.