Borough Market: The Knowledge
Discover Borough Market's stunning new cookbook, full of inspiration and insight, featuring 80-plus recipes by Angela Clutton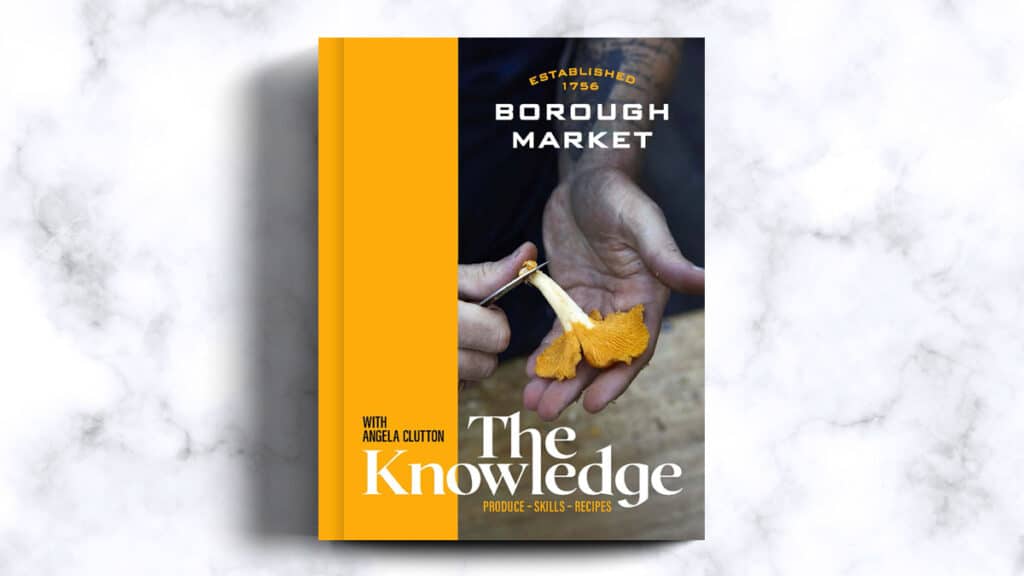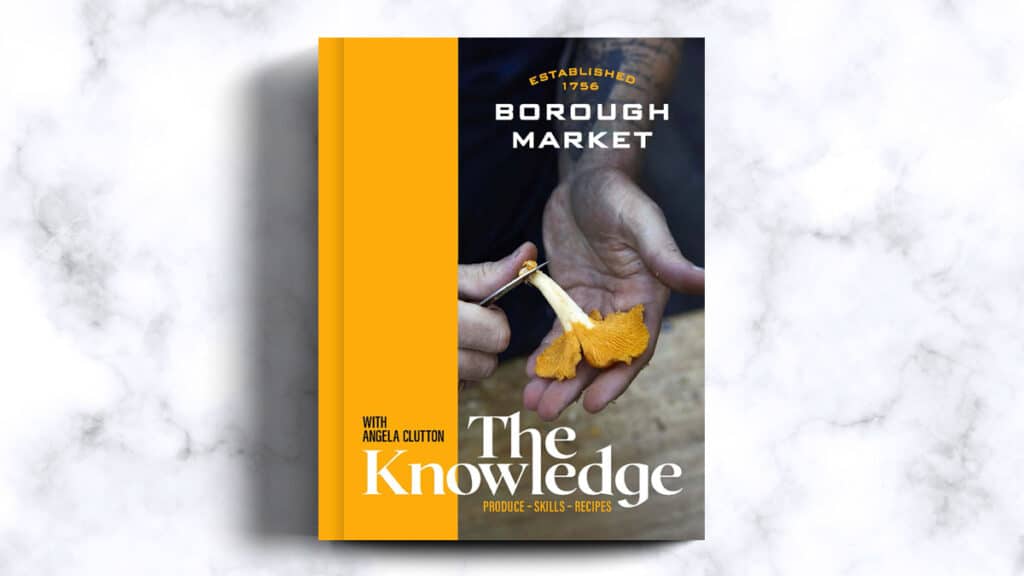 "THROUGH THE BOOK, OUR TRADERS EXPLAIN NOT JUST WHAT TO BUY (AND WHY) BUT HOW TO STORE IT, COOK IT AND SERVE IT"
We are very excited to announce the upcoming publication of our new cookbook, Borough Market: The Knowledge. Available from 27 October, the book is rooted in the passion and expertise of the traders who form the beating heart of the Market.
Across eight chapters, each devoted to a different category of stall, from the butchers to the greengrocers to the cheesemongers, that collective knowledge is brought to life through more than 80 recipes by Angela Clutton, award-winning food writer, Borough Market Cookbook Club host and Borough Talks podcasts presenter. With typical warmth and clarity, Angela explores how the traders' expertise can be brought to bear in turning Market produce into stunning dishes. The book also distils their wisdom into features, interviews, tips and guides that demystify unfamiliar ingredients and processes, and explains not just what to buy (and why) but how to store it, cook it and serve it.
Recipes include:
— Roasted Cod's Head with Clams and Seaweed
— Beef, Leek and Ale Pie
— Parsnip Gnocchi and Smoked Garlic Butter
— Moong Dal Dosa with Masala Potatoes and Tomato Chutney
— Jasmine Tea Loaf with Salted Lime Butter
— Ginger and Pink Peppercorn Baked Cheesecake.
Borough Market: The Knowledge, beautifully photographed by Kim Lightbody, is the third Borough Market book to be published by Hodder & Stoughton, following the success of The Borough Market Cookbook and Borough Market: Edible Histories. It is available now for pre-order.