In praise of: scallops
Mark Riddaway sings the praises of some exceptional shellfish from Shellseekers Fish & Game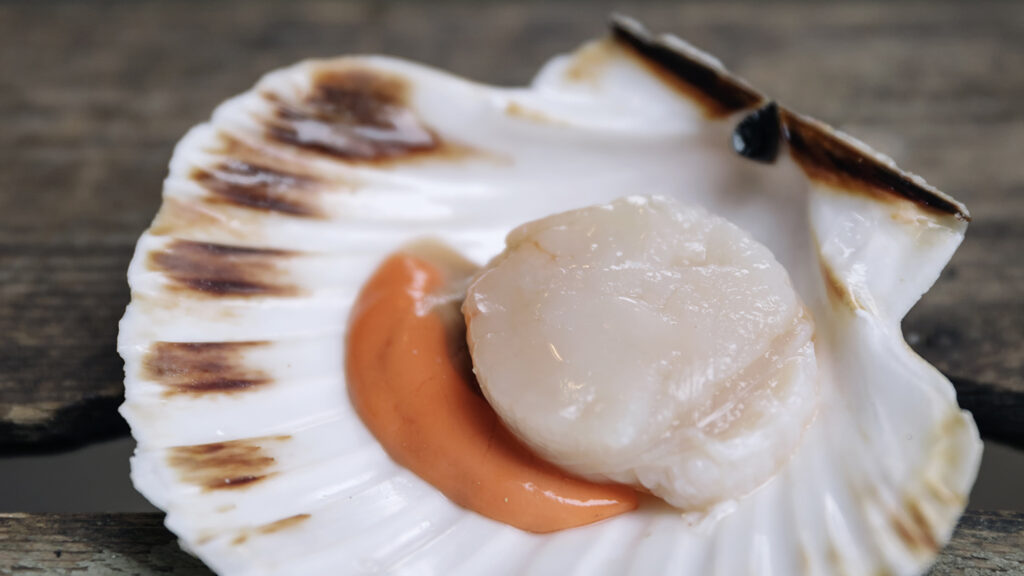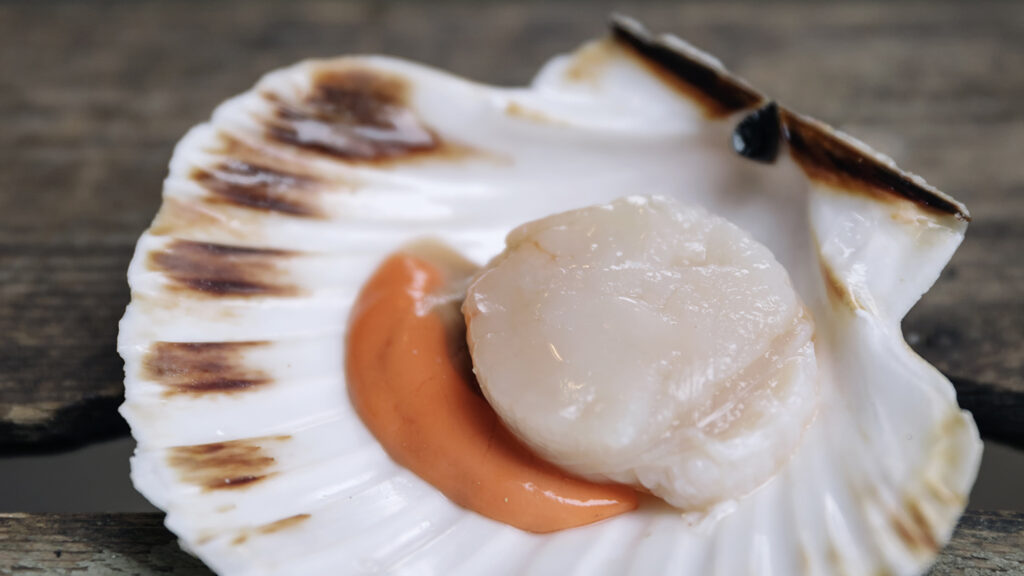 "IT WAS LIKE WANDERING INTO THE CAVERN CLUB IN 1962 AND THINKING THAT THE LOCAL BAND SOUNDED PRETTY GOOD"
Image: Orlando Gili
The best eating experience of my life (and, therefore, possibly the best experience, full stop) arose through a golden combination of chutzpah, libido and luck. As a young man whose lack of breeding and meagre knowledge of food were offset by a bloody-minded will to impress a young woman, I decided that what she and I absolutely needed to do was eat at a properly posh restaurant, just to see what it was like. After interrogating a guidebook, I picked out a place called La Tante Claire and booked a table. What I didn't know was that Pierre Koffmann's place, then at its 1990s peak, was not just a posh restaurant but an era-defining one, and that our guileless joy at eating there was akin to wandering into The Cavern Club in 1962 and thinking that the local band sounded pretty good.
The whole evening was completely mind-blowing, only slightly tainted when, as I passed through the bar, a jowly man demanded I tell him where the toilets were, his brusque approach revealing that, stuffed into a cheap suit, I looked not like the urbane epicurean of my imagination but a junior staff member, possibly a cloakroom attendant. The most memorable thing presented to me all night (apart from the bill, which I cleared from my credit card about five years later) was a plate of scallops with squid ink, a Koffmann signature, which I thought sounded like the starter a person who knew about these things would go for, even though I'd never eaten a scallop and had no idea that squid ink was food. Simple but achingly pretty, firm but yielding, sweet but deeply savoury, it immediately superseded a chicken tikka roll from Tooting Bec as my favourite dish of all time.
It was also probably my first real glimpse of how a plate of food can transcend its apparent simplicity when exceptional produce is involved. I may still look more like a cloakroom attendant than a sophisticated gastronome, and I will never be able to cook like Pierre Koffmann, but what I – and anyone else – can do is pick up some scallops from Shellseekers Fish & Game, hand-dived just a day or two earlier from a Devon bay, then fry them with slightly terrified care. And by using raw materials at least as good as anything the Frenchman had to work with, I can, right there in my kitchen, do justice to some tiny fraction of that special memory.