Stirring stuff
Ahead of Stir-up Sunday, Ed Smith seeks out the perfect Christmas pudding recipe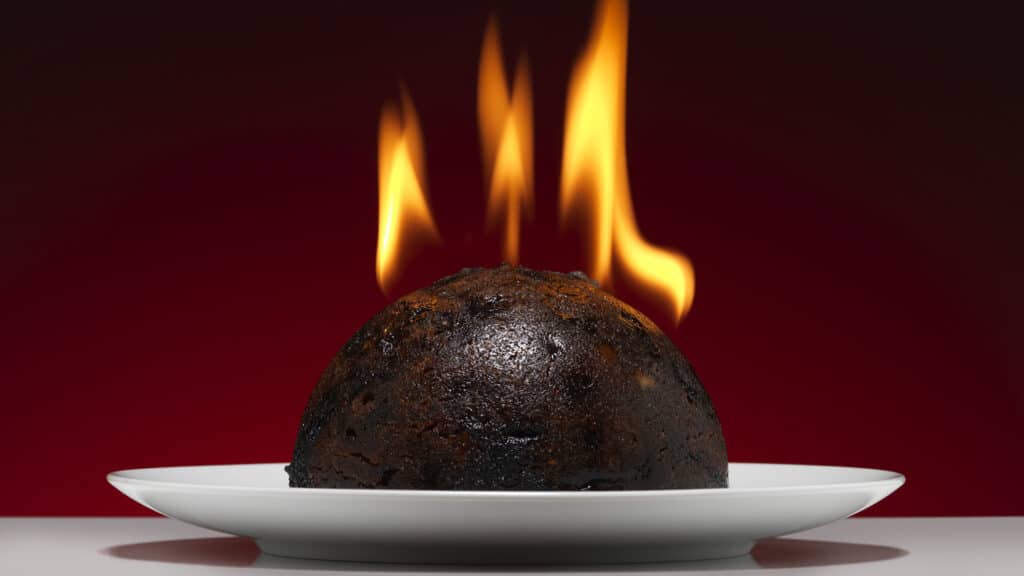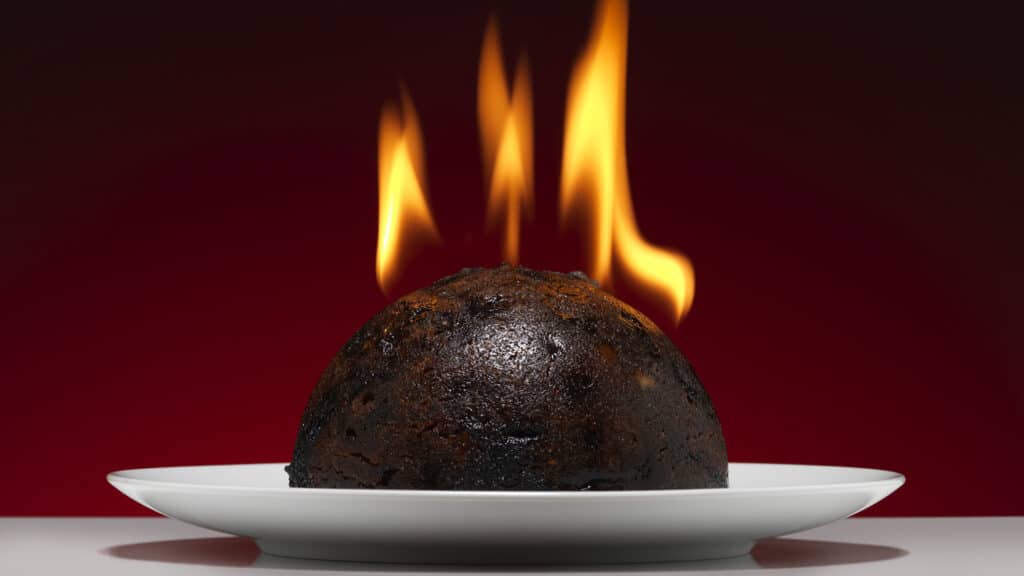 "THE CHRISTIAN REFRAIN 'STIR UP, WE BESEECH THEE' BECAME A REMINDER THAT YOU'D BETTER GET HOME AND MAKE A PUD"
Mum's always made Christmas pudding. Her routine is a tried and tested one: down comes the battered, spineless, almost loose-leaved, brown covered (and stained) Good Housekeeping recipe book; in goes a colossal amount of dried fruit, suet, breadcrumbs, eggs and a can of stout; then my brothers and I are invited to give it a good stir, make a wish and prod in some old coins (okay, we don't head home for that stir any more, but mum still measures and mixes thoroughly, and those coins are chucked in for good measure).
This has always been a November process, though I can't say that I was aware of the general concept of Stir-up Sunday until recently; I thought for a while that recent reference to such an event was something to do with Bake Off.
In fact, Stir-up Sunday is a real thing. It's been a British tradition for as long as Christmas pudding has existed in its current form – there's a happy correlation between a 500-year-old Church of England collect that's read on the last Sunday before Advent (so, five Sundays before Christmas), and Victorian plum pudding's tendency to get better with age.
Somewhere down the line, the Christian refrain "stir up, we beseech thee" became a reminder that you'd better get home and make a pud… otherwise there'll be nothing for dessert on the big day once the goose carcass has been ravaged.
This year, Stir-up Sunday is 21st November. I like to eat Christmas pudding but, as mentioned, the recipe choice, shopping and measuring have always been mum's domain, so looking into the origins of the dessert and at around 15 different recipes has been an interesting process.
The dried fruit varies. While there are always raisins (the 'plum' in plum pudding), we also see dried figs and apricots (Nigel Slater), prunes (Dan Lepard), sultanas, candied fruit (Good Housekeeping), dried cranberries and also booze-steeped fruit (Nigella – sherry).
Some add stout or porter (Delia, Good Housekeeping); others ignore alcohol but add treacle (Lepard). Nigella includes vodka as well as the sherry that went into the fruit – which seems totally pointless to me, given that vodka is a flavourless thing.
The ratio of breadcrumbs to flour is always different, though it seems more breadcrumbs make for a lighter result and older recipes appear to use many more eggs than the current trend (more eggs probably make a stiffer pud).
Then there's the question of whether to include nuts or not. What about orange and lemon zest? Other ingredients creep in, like honey, grated quince (instead of apple, which is in most), candied ginger and its syrup too. Some just chuck in ready mixed spice, others specify some (or all) of ground cloves, ginger, cinnamon, nutmeg and mace. Maybe make it with butter instead of suet, a la Mary Berry?
There's the matter of whether to steep the fruit (Nigella), soak the whole mix overnight (James Beard, Delia), make one large pudding or lots of little ones. And who's got it right regarding how long to cook the pudding for? It's always a two-stage thing – first on Stir-up Sunday and then again on Christmas Day. But that first cook seems to be anywhere between two to eight hours long, the suggestion being that the first lengthy cook and five weeks or so in a cool place help the pudding to 'mature'. Crumbs, it's a difficult choice and I'd be interested to know what others do.
For what it's worth, I reckon Delia's, which you can find on her website, looked like the most likely to be the right mix between tradition and trend, luxury and lightness. As it happens, I'm going to mix and soak and cook the Delia way, but try to incorporate a few ideas from others (prunes in a sherry steeped dried fruit mix, porter, crushed almonds and hazelnuts, grated quince). Fingers crossed and happy stirring.