Red mullet pappardelle
Rosie Birkett
A low-maintenance, high-impact supper or lunch for a summer's day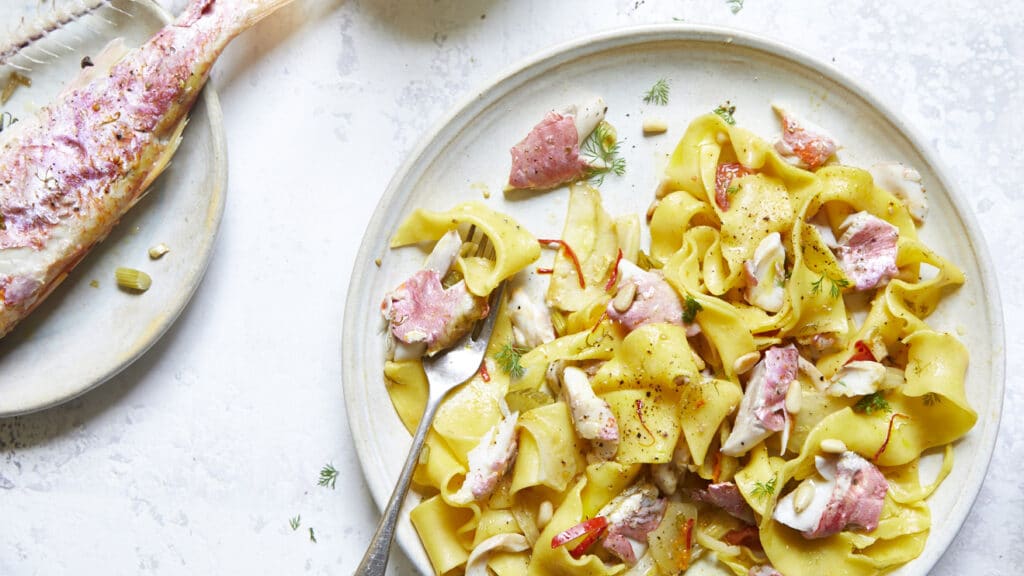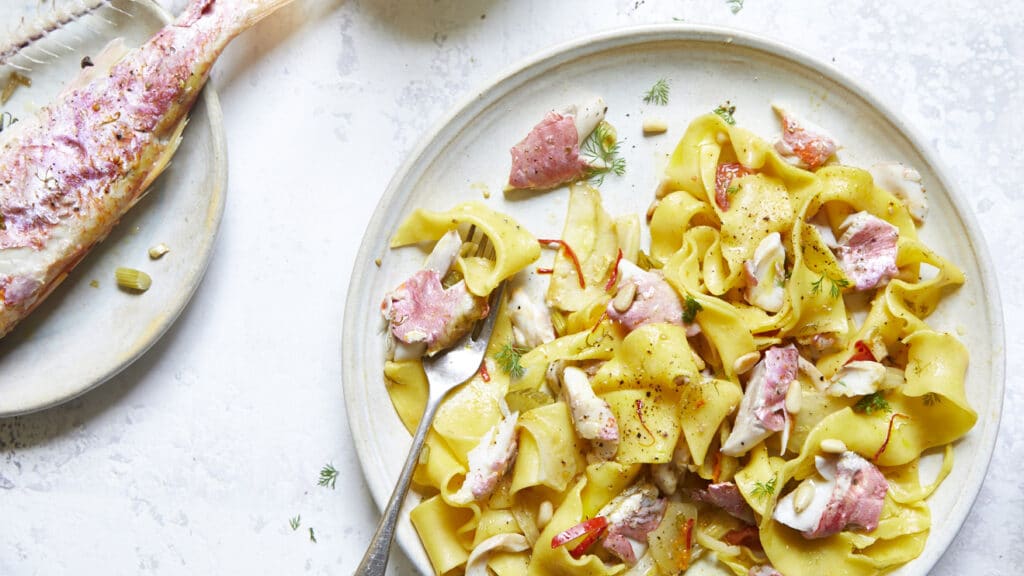 Ingredients
2 whole fresh red mullets, scaled, gutted and cleaned by the fishmonger
A pinch of good quality saffron
½ bulb of fennel, finely sliced
100g small tomatoes, halved
1 red chilli, finely chopped
1 glass of dry white wine
2 sprigs of rosemary
½ lemon, sliced
200g fresh pappardelle
1 tbsp toasted pine nuts
1 tbsp fresh dill
Method
Heat the oven to 200C. Bring the fish out of the fridge at least 30 mins before cooking to come up to room temperature. Place the pinch of saffron in a small bowl and cover with 100ml water.
In a roasting tray, toss the fennel with the tomatoes and red chilli. Season well and drizzle over a little olive oil to coat. Pour over the white wine and roast for 12 mins.
Stuff both fish cavities with rosemary and lemon slices, then season. Place on top of the fennel and cover with foil. Roast for 12 mins more, then remove the foil and cook for 3 mins.
While that's happening, bring a large pot of salted water to the boil and cook the pappardelle until al dente. Drain, reserving a little slosh of the pasta water.
Once the fish is cooked, remove it from the roasting tray and set aside to rest. Place the roasting tray over the hob on a medium heat and pour in the saffron and its juice, and the pasta cooking water. Add the pasta and toasted pine nuts, and toss well over the heat to combine all the flavours.
Remove the fins from the fish and pull the fillets off the bones, breaking them up into bite-sized pieces but keeping the skin intact (it has so much flavour) – be careful not to include any bones. Toss lightly with the pasta. Add the dill and toss that through too. Divide between warm plates and serve with freshly ground black pepper.
Images: Helen Cathcart
Where to buy these ingredients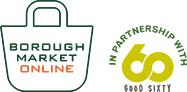 Shop online
If you can't make it to the Market, Borough Market Online offers a wide selection of our traders' produce, delivered direct to London addresses and, where available, by post to the rest of the UK. The service also includes a range of Best of Borough Market hampers and meal boxes.