Torta Pasqualina
Ed Smith
A ricotta and artichoke pie, inspired by a traditional Italian Easter dish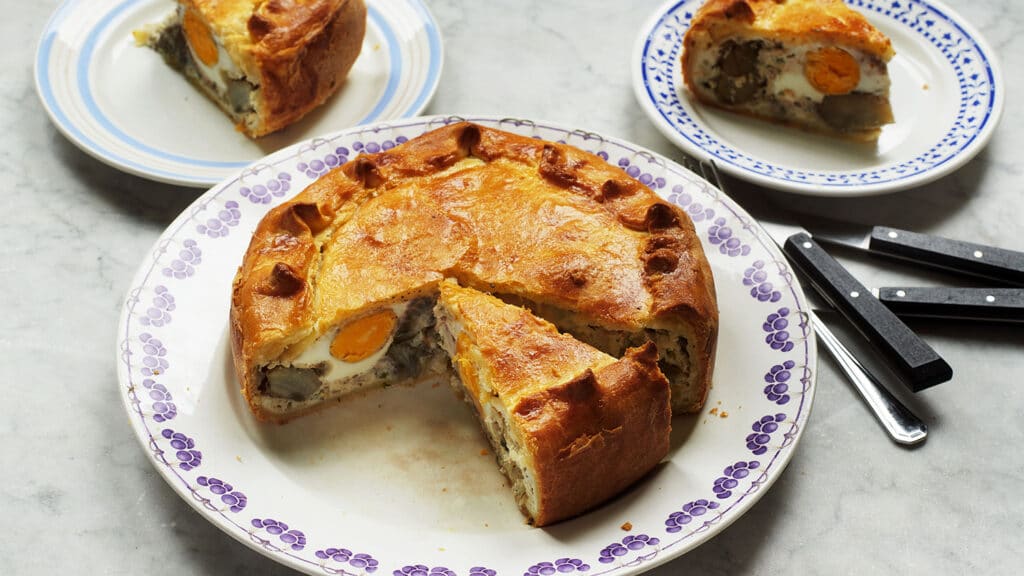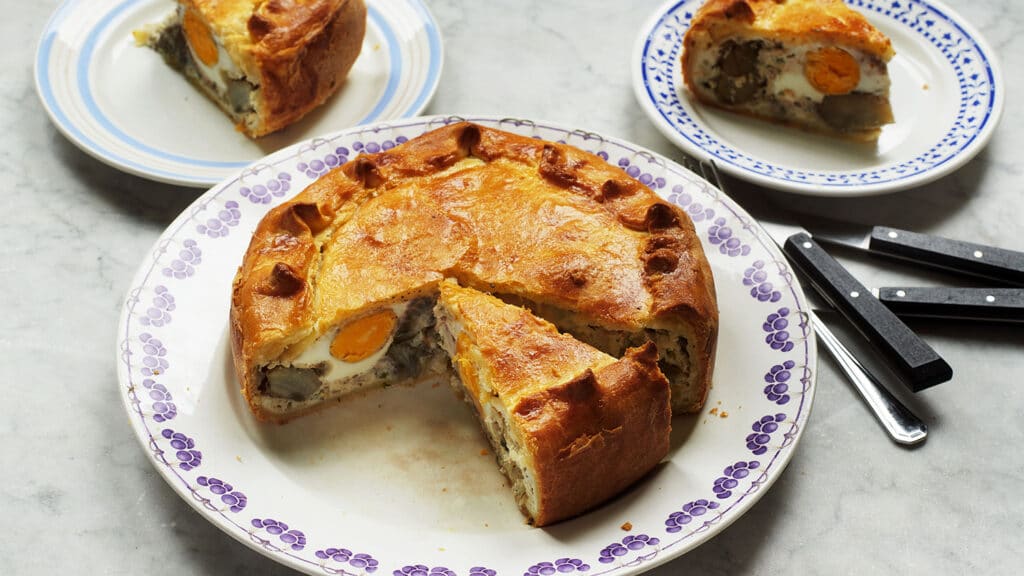 Ingredients
For the pastry
300g plain flour, plus extra for rolling and dusting
160g salted butter, cubed
200g ricotta, drained
A large pinch of flaky sea salt
For the filling
4 large artichokes, trimmed, or 350-400g cooked artichoke hearts, stored in water (drained weight)
Juice of 1 lemon
1 large shallot, finely diced
175ml dry white wine
10g marjoram, leaves picked and finely chopped
300g ricotta, drained
60g parmesan, finely grated
⅓ tsp freshly grated nutmeg
½ tsp ground black peppercorns
6 medium eggs
Method
Rub together or pulse in a food processor the flour and butter until they resemble breadcrumbs. Add 200g ricotta plus salt, bring together, then kneed to a silky dough. Divide into two parts, one almost twice as big as the other. Cover and refrigerate for at least 1 hour.
Meanwhile, with a bowl of lemon juice and water nearby, trim the artichokes one at a time, cutting away all the leaves and fine hairs until left with the hearts. Cut into 6-8 wedges, then drop into lemon water so they don't oxidise, before starting the next artichoke.
Soften the shallots gently in extra virgin olive oil for 6-7 mins, then add the artichoke hearts and sauté for another 3-4 mins. Increase the temperature, add the wine, then stew and steam for 15-20 mins with the lid ajar, until the hearts are tender. Remove from the heat, stir the marjoram through and leave to cool.
Beat two eggs together. Then, in a mixing bowl, combine almost all of the beaten eggs, plus the remaining ricotta, parmesan, the artichokes, nutmeg and pepper.
Heat the oven to 200C. Oil and flour a deep 20cm, spring-release cake tin. On a floured surface roll the larger piece of pastry 2-3mm thick, into a shape that will fill the tin, leaving a 1-2cm overhang. Line the tin and fill with the artichoke mix. Make four indentations in the mix and crack an egg into each one.
Roll the second piece of dough into a disc to fit the top, add that, then fold and crimp the overhang. Paint with the remaining egg and bake in the hot oven for 40-45 mins until golden. Remove and leave to cool for at least 30 mins before slicing and serving.
Images: Joe Woodhouse
Where to buy these ingredients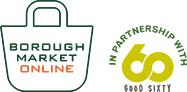 Shop online
If you can't make it to the Market, Borough Market Online offers a wide selection of our traders' produce, delivered direct to London addresses and, where available, by post to the rest of the UK. The service also includes a range of Best of Borough Market hampers and meal boxes.