Vegan gravy with port & blackcurrant jam
Jamie Oliver
Super tasty and flavoursome, this gravy is just as good as the real thing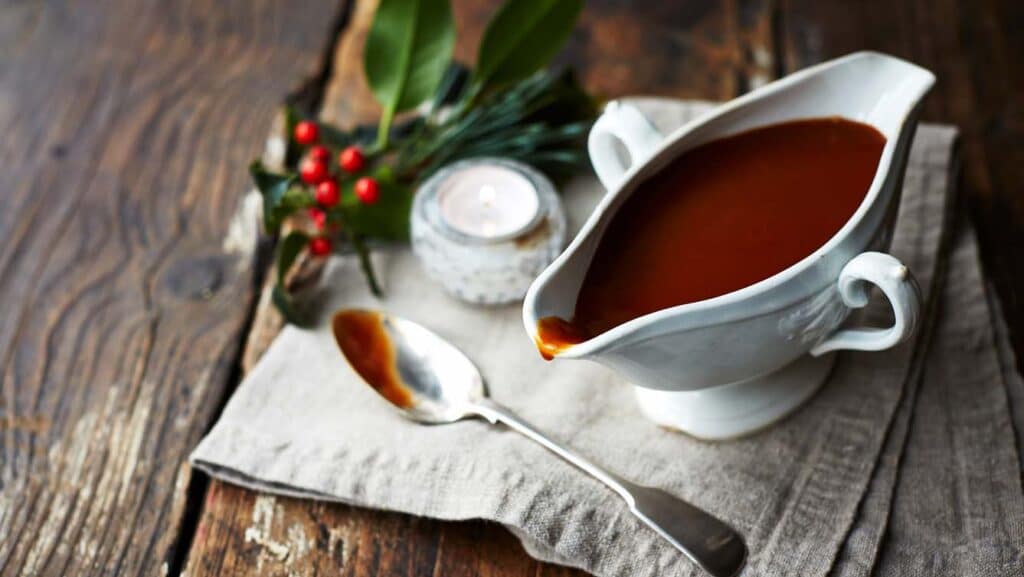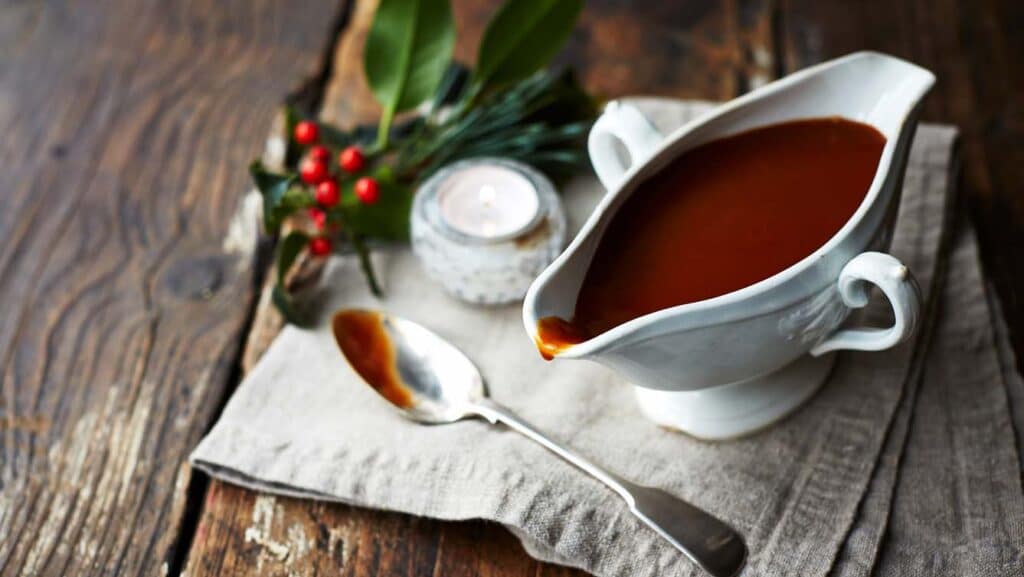 Ingredients
2 onions
2 carrots
2 sticks of celery
25g dried porcini mushrooms
Olive oil
2 fresh bay leaves
2 sprigs of fresh thyme
2 tbsp port
2 tbsp quality blackcurrant jam
2 tbsp plain flour
2 tsp Marmite
1 tbsp tomato purée
2 tbsp red wine vinegar
1½ litres organic vegetable stock
Method
Peel the onions, then roughly chop along with the carrots, celery and porcini. Place in a large pan over a medium heat with a splash of oil and the herbs. Fry for around 25 mins, or until turning golden, stirring occasionally.
Add the port and jam, and continue to cook for a further 5 mins, or until sticky and caramelised. Stir in the flour, then add the Marmite, tomato purée and vinegar.
Pour in the stock, then bring to the boil. Reduce to a simmer for around 10 mins, or until thickened and reduced. Pass it through a sieve into another large pan, using a spoon to squeeze out all those lovely flavours.
Taste and season to perfection, then serve right away, or keep warm over the lowest heat until needed. If making in advance, leave to cool then chill or freeze until needed.
Recipe from Jamie Oliver's Christmas Cookbook (Penguin Random House)
Image: David Loftus
Where to buy these ingredients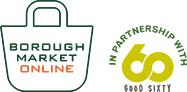 Shop online
If you can't make it to the Market, Borough Market Online offers a wide selection of our traders' produce, delivered direct to London addresses and, where available, by post to the rest of the UK. The service also includes a range of Best of Borough Market hampers and meal boxes.