Hidden charms: medjool dates
Determined that you should never judge a book by its cover, Ed Smith explores the hidden charms of some of the Market's less obviously alluring ingredients. This time: medjool dates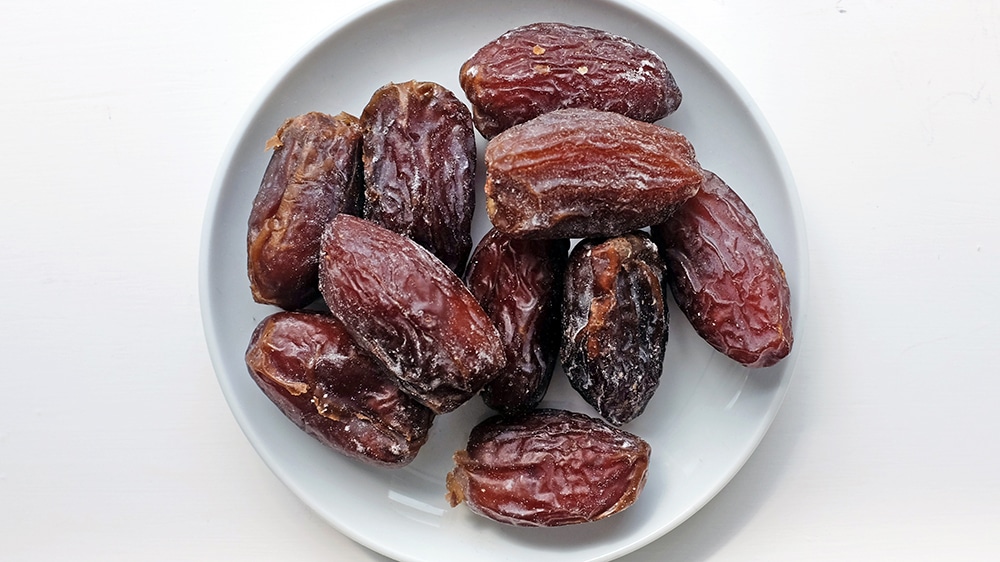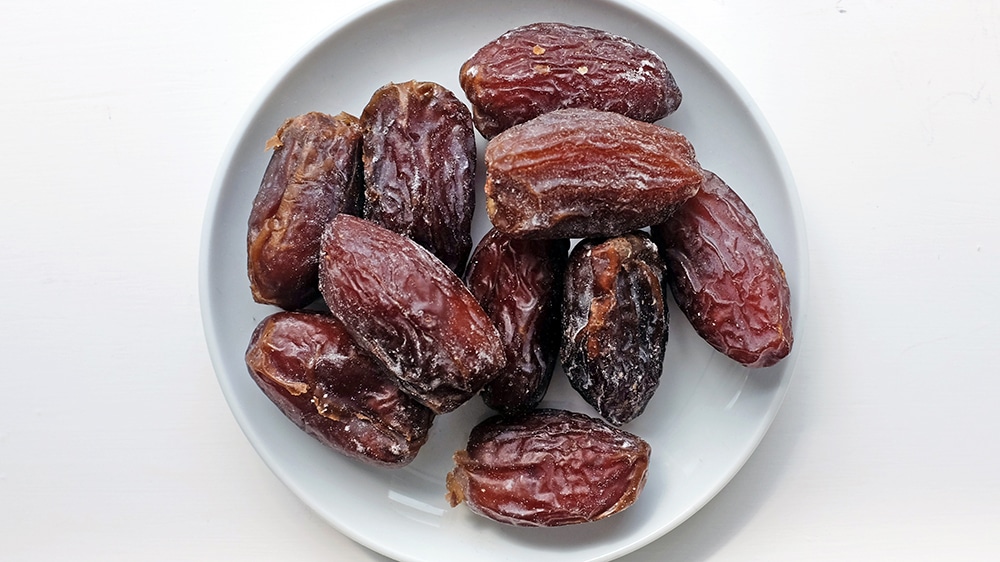 "THE STARTING POINT FOR A BRIT IS STICKY TOFFEE PUDDING. THE KING OF PUDDINGS IS NOTHING WITHOUT THE KING OF DATES"
Of course, it's tricky to think dispassionately once you're aware of the sweet, sticky joy of a medjool date. But let's be honest: objectively, dates are ugly little things aren't they?
Brown is not a colour that draws attention or joy, and the fact they're ribbed and shrivelled suggests, at best, a shy disposition. Compare the piles of dates at Turnips and Elsey & Bent with the many exotic fruits peacocking nearby; the dates literally shrink into the shadows.
How can the humble date compete with the likes of the arrogantly plumed pineapple, funky star fruit, smooth, suggestive granadilla or just plain weird rambutan? In truth, those other fruits have nothing on the taste or versatility of the medjool date.
The 'king of dates' has been harvested in the Middle East and north Africa for thousands of years – its caramel-cinnamon flavour and melt-in-mouth texture providing a golden and luxurious finish for any meal. These are the fruits of the date palm, a tree that with modern irrigation can yield over 100kg of fruit two or three times a year. Its high sugar content means it's as adept for modern export around the world as it was at lasting for a long time in an ancient Egyptian larder.
I suspect that the world is divided into two types of people: those who can't resist taking and eating a medjool date as soon as they spy a batch, and those who couldn't care less… because they've never tried them.
Well, the first stage of conversion is to do just that – pick one up and eat it exactly as nature intended. A medjool date is a natural, ready-made sweet that'll knock the socks off any man-made toffee or candy you can buy. The next stage is to use dates in your cooking, making the most of their undoubted quality (if not their look). The obvious starting point for a Brit is sticky toffee pudding. The king of puddings is nothing without the king of dates.
More recently, medjool dates have become the go-to refined sugar replacement for the 'wellness' generation – granola bars, 'raw' brownies and the like now rely on their sticky sweet powers. However, I'd argue (perhaps counterintuitively) that medjool dates really come into their own in savoury dishes. Tagines and lentil stews benefit from both the sweetness and the chew of a date – it lifts rich meats or savoury pulses, bringing sweetness and interest to the dish. Lamb, in particular, is a fan of the date.
Imagine, say, a platter of slow roast shoulder sprinkled with chopped dates, fresh mint, feta and pistachios. You'll find dates work well with roasted roots, too – things like carrots and parsnips, particularly if they've been laced with sweet spices like cardamom, ginger or cinnamon.
I enjoy pairing dates with roast cauliflower. The brassica takes on an amazing earthy nuttiness when roasted, and it seems to love the punctuation that little chunks of chewy dates provide, similar to the effect of raisins.
In the recipe that accompanies this article, the cauliflower florets and dates are dressed with plenty of lemon juice and cold pressed rapeseed oil. There's a tahini dressing option, but to be honest it doesn't really need it; not least because it detracts attention from those dates.
See Ed's recipe for fresh date & roast cauliflower salad.