In praise of: Isle of Wight tomatoes
Mark Riddaway sings the praises of summer tomatoes from The Tomato Stall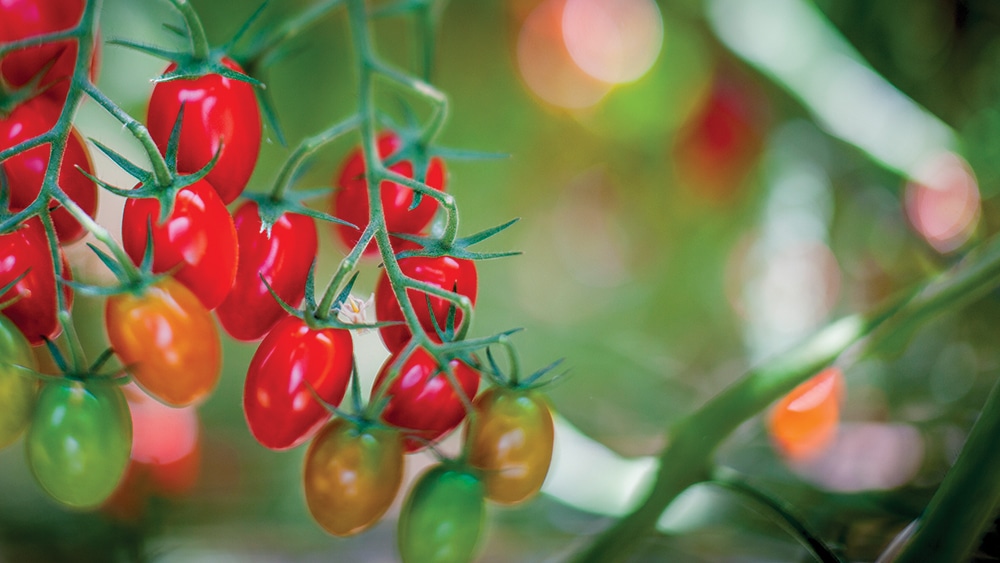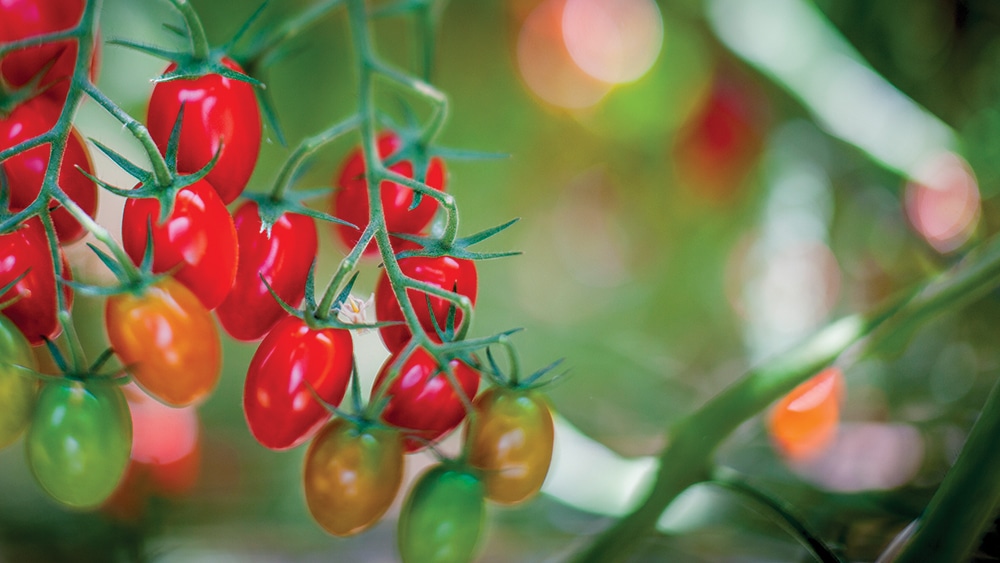 "I HATED TOMATOES: THE WAY THEY LEAK THEIR COLD GUTS ACROSS YOUR PALATE LIKE SOME LONG-DEAD SEA CREATURE"
Image: John Holdship
Like many of my gender, I have a well-defined and confidently expressed position on pretty much everything, and I hate it when anything messes with that. For example, my stance on musicals was always clear: I loathed them. All either turgid melodramas or banal comedies, with the slightest hint of narrative drive punctured by the kind of terrible songs that Louis Walsh probably likes. Of course, I'd never actually seen a musical, but that was beside the point.
Then I was made to watch Jane Horrocks in Annie Get Your Gun and it was, of course, amazing. A few weeks later, I went to see Matilda and that was great too – and that even had performing children in it. Now I don't know what to think.
The same thing has recently happened with tomatoes. All my life, I hated them. Cooked, they're fine, but raw they leak their cold, insipid, jellified guts across your palate like some long-dead sea creature. I dragged them from sandwiches and sifted through salads with my lips pursed.
Then, on a hot day in Italy, I ate an insalata caprese – slices of firm, slightly green tomatoes, treading that line between sweet and acidic, a sprinkle of salt drawing out their juices, which coated the rough hunks of mozzarella and sparked against the small, intense basil leaves – and discovered to my horror that I actually love tomatoes. Or at least some tomatoes.
Force me to eat a fridge-cold supermarket tomato, picked in its infancy and ripened using ethylene gas, and I'll hate it as much as I'd doubtless still hate Cats or that Queen musical. But offer me a meaty marmonde or a tangy green tiger from The Tomato Stall, grown in summer sunshine on the Isle of Wight and picked yesterday at the absolute peak of its ripeness and I'll reluctantly accept that on the subject of the tomato, my previous position was (and I really don't say this lightly) not 100 per cent correct. Damn them all.