Borough Market Launches Market Explorers Tasty Tuesdays
Guest hosts including legendary Borough Market traders Bread Ahead, La Tua Pasta and Heritage Cheese have been invited to lead the workshops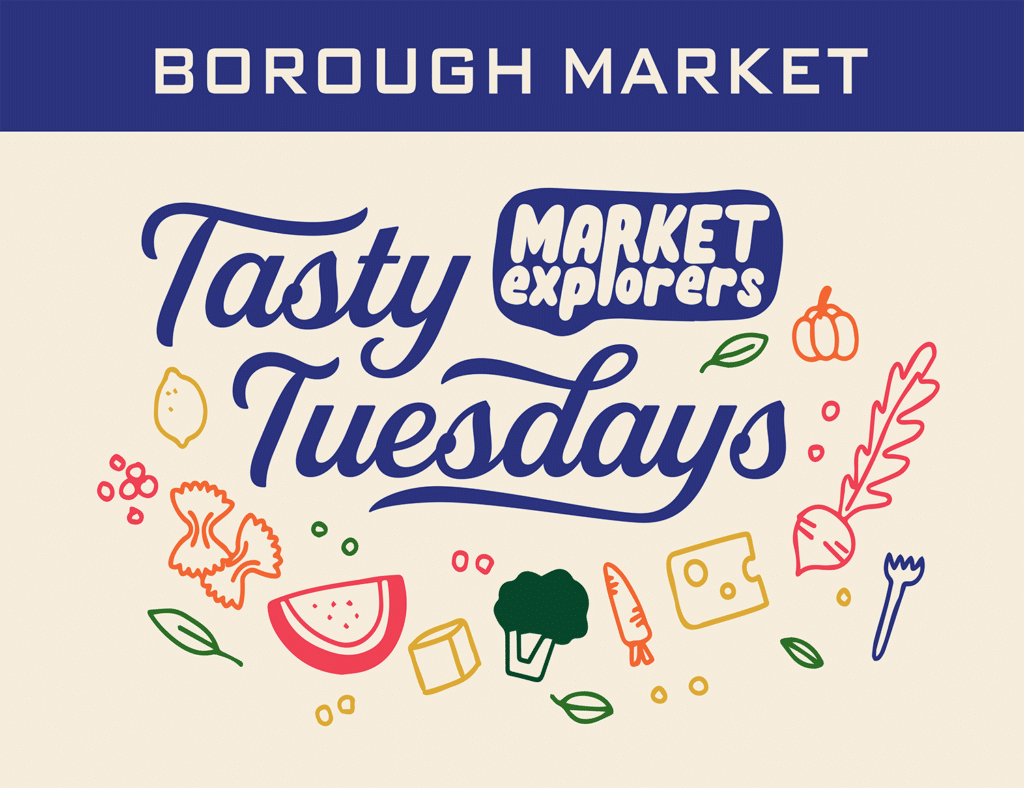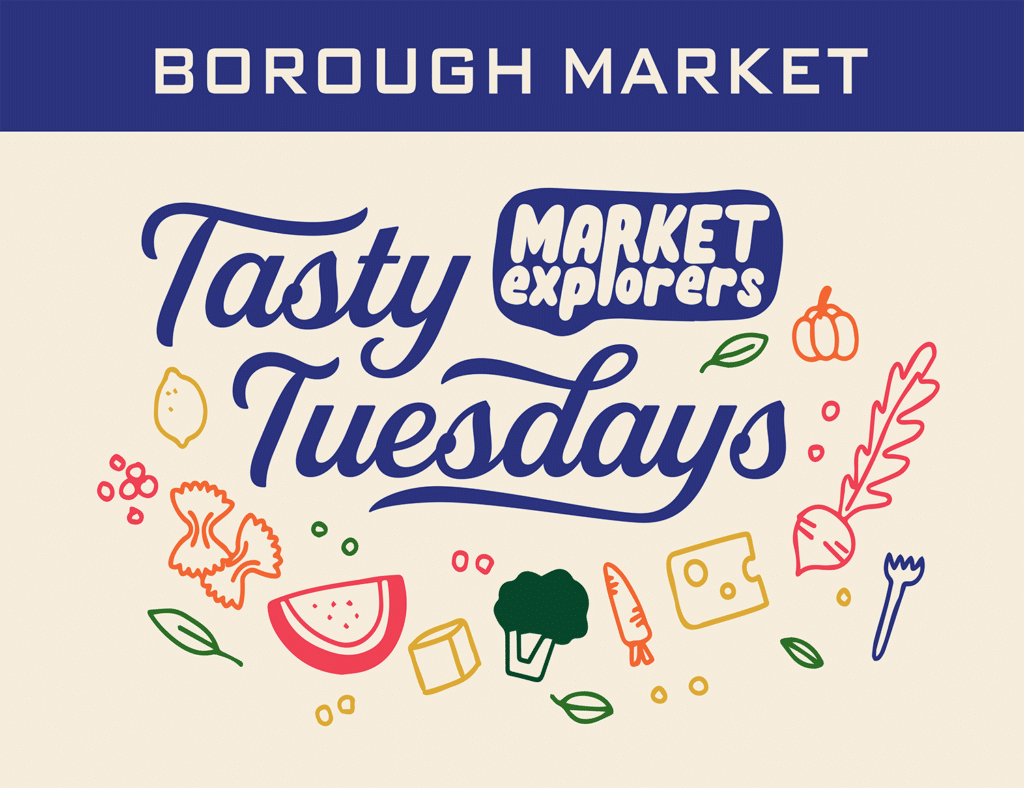 Media Release: Thursday 27th July 2023
London's iconic Borough Market has announced an educational series of cooking and art workshops for young, aspiring foodies, designed to ignite a passion for cooking with the guidance of some of the Market's famous traders.
Guest hosts including legendary Borough Market traders Bread Ahead, La Tua Pasta and Heritage Cheese have been invited to lead the workshops, providing step-by-step guidance to equip young participants with essential culinary skills and foster creativity in the kitchen.
Running over the school summer holidays and geared towards children aged 7 to 12, the workshops will take place on Tuesdays throughout August with a nominal charge of £3 per session, which will be donated to the UK's leading charity for young wheelchair users, Whizz-Kidz.
Each workshop will host groups of between 12 and 20 children (with an accompanying adult) in two x 50 minute sessions per week. Securing a spot will be subject to availability, with priority given to local school children for the first session of the day.
The upcoming workshops include a school of butter, gingerbread decorating competition and a pasta-making workshop. To celebrate the Market's inclusion in Whizz-Kidz' Morph trail there will also be a clay model making session hosted by Aardman – with the opportunity to produce your own mini Morph masterpiece.
Jane Swift, CEO of Borough Market said: "Being a charitable trust, run for the benefit of our community, we believe the Market Explorers Tasty Tuesdays will provide young people with the confidence in making their own food and serve as a space to discuss the importance of where our food comes from and how to have fun with it! We hope the young minds attending the workshops will benefit from our traders' expert knowledge and continue their journey exploring the art of food."
The full schedule of Market Explorers Tasty Tuesdays, and details on how to book, can be found below:
Tuesday 1st August – School of Butter with Heritage Cheese
Borough Market trader Heritage Cheese will be hosting their School of Butter for the first workshop of the series, where participants will learn how to churn and shape their own butter. And then, most importantly, take a generous pat of their creamy creation home to spread thickly on toast.
To book, visit:
Tuesday 8th August – Morph's Epic Adventures Clay Modelling
Hosted by Aardman modelmakers, famous for clay characters Morph, Wallace & Gromit and Shaun the Sheep, this will be a hands-on clay making session learning how to make the perfect mini Morph.
To book, visit:
Tuesday 15th August  – Morph Gingerbread Decorating
Borough Market traders Bread Ahead will host their gingerbread decorating competition as part of their involvement with Morph's Epic Adventure. The famous Bread Ahead baking team will be on hand to help with the decorating. Guests will be offered the opportunity to donate to Whizz Kids in exchange for entering the competition.
To book, visit:
Tuesday 22nd August – pasta making with La Tua
Known for handmaking 30 varieties of their own famous pasta, this fun Tasty Tuesday session with Borough Market trader La Tua Pasta will give a masterclass in how to make your own pasta from scratch.
To book, visit:
For more information on Market Explorer's Tasty Tuesdays, visit: https://boroughmarket.org.uk/events/market-explorers-tasty-tuesdays/
And keep an eye on Borough Market's social channels for updates – @boroughmarket   
-ENDS-
To find out more, please contact Borough Market's media team:
Katie Raby [email protected] 07896 533547
Habiba Paracha [email protected] 07931 242738
Catherine Jordan Jones [email protected] 07917 664648
About Borough Market
Borough Market is a source of quality British and international produce, but it is more than just a place to buy or sell food. It's a place where people come to connect, to share food and awaken their senses. Borough has long been synonymous with food markets and as far back as 1014, and probably much earlier, London Bridge attracted traders selling grain, fish, vegetables and livestock. In the 13th century traders were relocated to what is now Borough High Street and a market has existed there ever since. Many of the Markets traders also now sell their produce online, meaning those unable to make it to the Market can still access a selection of the Market's exceptional range of artisanal produce. Details can be found through the Borough Market online directory.
In addition to the traders selling fresh produce from their stalls, Borough Market also houses a selection of restaurants and bars. Diners can enjoy Arabica Bar & Kitchen, Bao Borough, Berenjak Borough, Elliot's, Fish! Restaurant, Mallow, Maria's Market Café, Padella, Rambutan, Roast Restaurant, Silka, Sons + Daughters, Tapas Brindisa, Turnips restaurant and Wright Brothers Oyster and Porter House, while those looking for something to drink can head to Bedales of Borough, The Cider House, The Globe Tavern and The Rake.
Borough Market's mission is to continue to provide a world class food market at Borough for the community of London and beyond. It is owned by a charitable trust and run by a board of volunteer trustees. The trust is committed to supporting the local community around Borough Market. We regularly run community events and we support local community projects and schemes.
@boroughmarket