The Easter feaster
With the help of Borough Market's cosmopolitan cast of traders, Ed Smith takes a look at Easter culinary customs from around Europe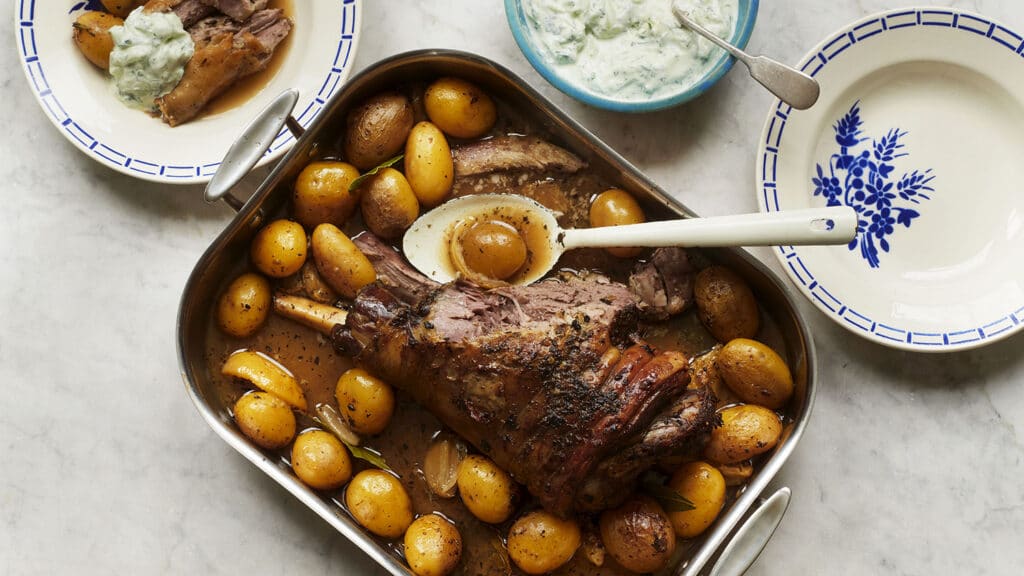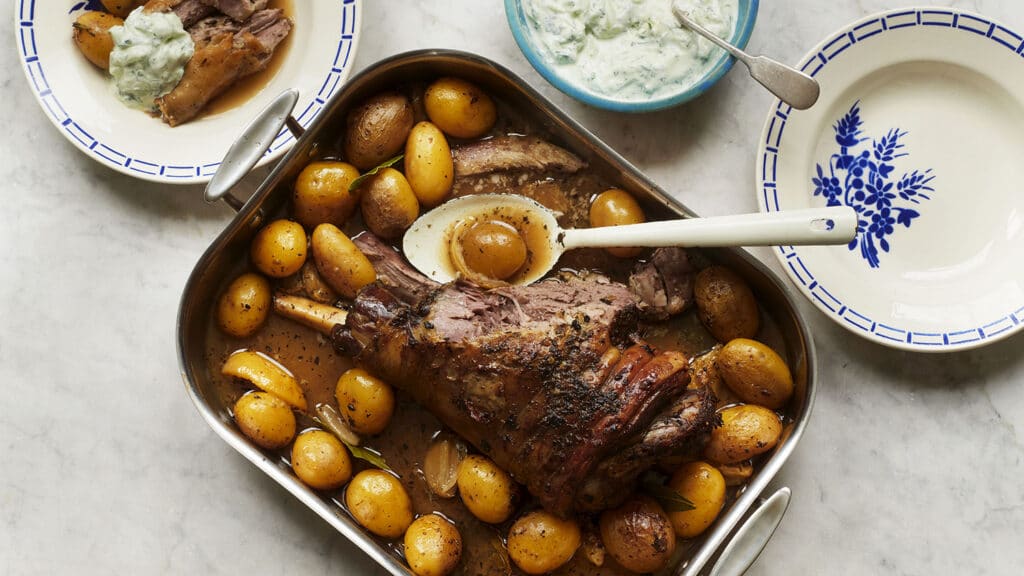 "CHATTING TO TRADERS FROM AROUND EUROPE, EASTER SUNDAY MEALS HAVE ONE THING IN COMMON: THERE IS MEAT"
After the fast
Traditionally, Christians have observed a period of fasting for the 40 days between Ash Wednesday and Easter Sunday (although it's usually a little more than 40 days because Sundays aren't included). This mirrors the time Jesus spent praying, fasting and resisting temptation in the desert, before returning to Galilee on the arrest of John the Baptist.
Today, strict observance of the sacrifices of this period is relatively rare; certainly in the UK now, most people who mark Lent at all tend to deny themselves a small luxury, rather than fully fasting. However, many denominations and cultures do still give up meat, dairy and eggs for some or all of the period (in particular Ash Wednesday and all Fridays). Moreover, those traditions do continue to inform contemporary eating, in particular around the period from Good Friday to Easter Monday.
Across Europe, and in other countries and communities where the more traditional Christian faiths are followed, it is the case that most people will centre a Good Friday meal either around vegetables or fish; that eggs and dairy will play a key role through the weekend; and that on Easter Sunday, to break the fast, there will be a meaty (frequently lamb) centrepiece. We also see a wide variety of sweet, dairy-enriched, leavened breads being consumed over the period.
---
Fish
Some Catholics abstain from eating meat on Fridays throughout the year. For others, that abstinence is more strictly observed on Ash Wednesday and Fridays through Lent. Fish flesh, however, is different, and so the tradition of eating fish on a Friday has informed European diets for millennia. In the UK 'fish on a Friday' is a societal habit that now goes beyond religious observance. The same is true elsewhere, so inspiration for a fishy Good Friday feast this Easter is plentiful, if not particularly prescriptive.
Walking round the Market there are plenty of ideas – starting, of course, with grabbing a fish pie mix from the fishmongers. Maybe pick up some tortillas from Tacos Padres and make Mexican Baja fish tacos. Or buy some salt cod from Brindisa and try this salt cod pil pil recipe – succulent, flakes of cod under an oily blanket, just wonderful with roasted peppers.
---
Eggs
Of course, we Brits know that Easter means eggs! It's just that, in relatively recent times, those eggs have become chocolate ones, and probably fairly divorced from the meaning still appreciated elsewhere.
Eggs are symbolic. At a base level, they represent new life and rebirth, and so are a timely ingredient at this time of year. The tradition of foil-wrapped chocolate eggs evolved from painted or died Paschal eggs being given as gifts. The link also runs deeper in some cultures, with the egg seen as a representation of Jesus's tomb, and eggs being stained the colour red – as the blood of Christ.
Marianna from Oliveology recalls that at home in Greece it is customary to stain eggs using natural dye (a packet version of which she sells at her stall). Those eggs can be blessed at a midnight service on Good Friday, and often sit decoratively atop braided breads. Having been forbidden during Lent, they're also made use of with gusto over the weekend, for example in galatopia, a delicious egg, semolina and milk pie – we're lucky that Marianna has kindly shared with us her mum's recipe for that.
No doubt, eggs will feature over your Easter weekend. You might find it fun to die or hand-decorate yours. Nadia from Karaway Bakery tells me that it was traditional in Lithuania to play a kind of conkers game with hard-boiled eggs – which looking back through articles used to be a 'thing' in Britain too. Just remember to eat the eggs as well as crack them. We like them for breakfast Slavic style, with horseradish cream and rye bread.
---
Breads and cakes
Speaking with Borough Market traders from around Europe, it was interesting to find that, as in Britain, there tend to be few absolutely prescriptive dishes or meals over the Easter period. It is more the case that people follow hyper-localised (or even familial) interpretations of the general themes discussed in this piece. One of the themes to bring the broadest smiles is that of enriched, sweetened, leavened breads.
The tradition for such breads arises (pun intended) for multiple reasons, including the deep-seated Judeo-Christian significance of breaking bread, and the symbolism of the leavening reflecting the resurrection.
In Britain we have hot cross buns. Elsewhere there's Greek lambropsomo and tsoureki: soft, fluffy, aromatic braided bread with a golden-brown crust. Another example of Easter bread is Italian pane di Pasqua, a brioche-style bread likely decorated with bright sprinkles and braided to look like a nest holding a colourful died egg.
There's also colomba di Pasqua – a cake not dissimilar to panettone, in the shape of an Easter dove – which you'll find at Gastronomica. And the crowning piece of a Slavic Orthodox Christian Easter celebration is kulich, a tall, cylindrical, fragrant and glazed cake made of brioche dough and studded with candied citrus fruit. These are available at Karaway Bakery through the Orthodox Easter period (which runs slightly later than the dates observed in the UK).
---
A meaty centrepiece (or not)
And so to the Easter Sunday meal.
Chatting to traders with links to Spain, Italy, Croatia, Greece, eastern Europe and elsewhere, we all have a common response to the traditional Easter meal: "Yes… there is meat." However, few of them cited anything as specific to the occasion as the British Christmas turkey and trimmings, or Italian braised lentils and cotechino at New Year.
The meat is often lamb, although obviously where lambs are not common, it might very well be veal or pork instead. As in the UK, the lamb will generally be cooked quite simply – roasted, grilled or barbecued. It's typically a large joint or, in countries like Spain and Greece, a whole milk-fed lamb, no doubt because the meals in which it is eaten tend to be relatively large family gatherings.
Marianna mentioned that this year she'll be back in Greece for the first time in a long while, enjoying all her family customs, including barbecued lamb. Given that sunshine is more likely guaranteed for her than it is for us, we suggest sticking to a more classically British roast leg of lamb, but adding hints of Greece through dried oregano, lemon and bay potatoes, and generous splodges of tsatsiki.
That said, if you or others around the table plan to abstain from red meat for just a little longer, try an artichoke torta Pasqualina. Again this savoury pie (from Liguria) involves the symbolism of eggs, and makes a mighty-satisfying centrepiece. It's also excellent for an Easter Monday lunch table or picnic.
The Borough Market Guide to Easter
A cosmopolitan collection of Easter recipes, from Spanish salt cod pil pil to Italian Torta Pasqualina