Baked Irish whiskey custard, honeycomb crumble wafers & candied apple
Paula McIntyre
A beautiful dessert inspired by the ingredients of Northern Ireland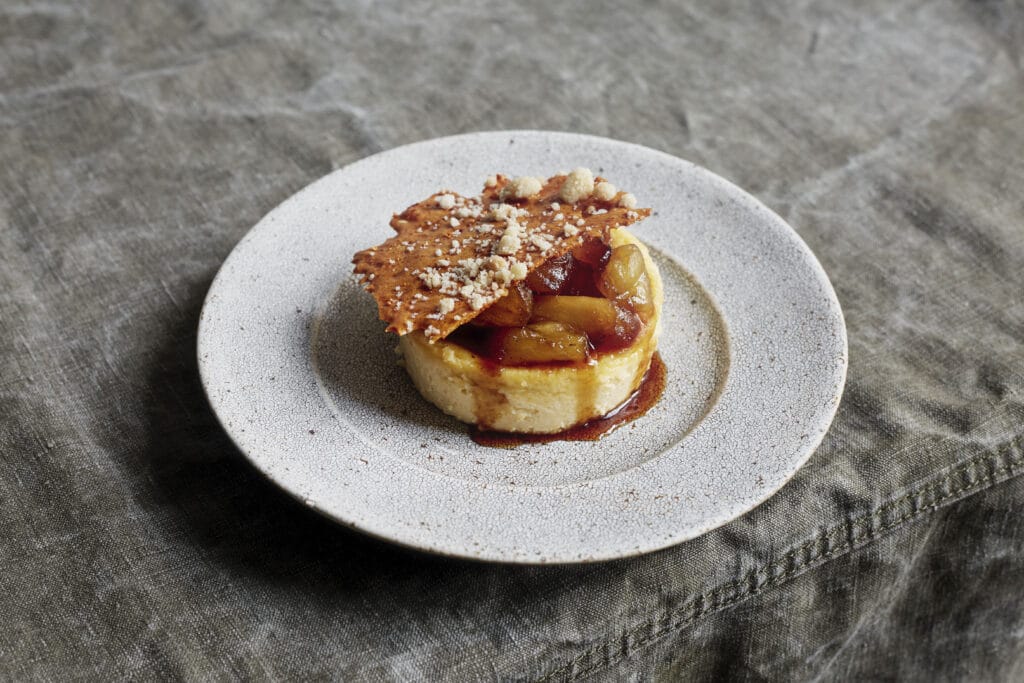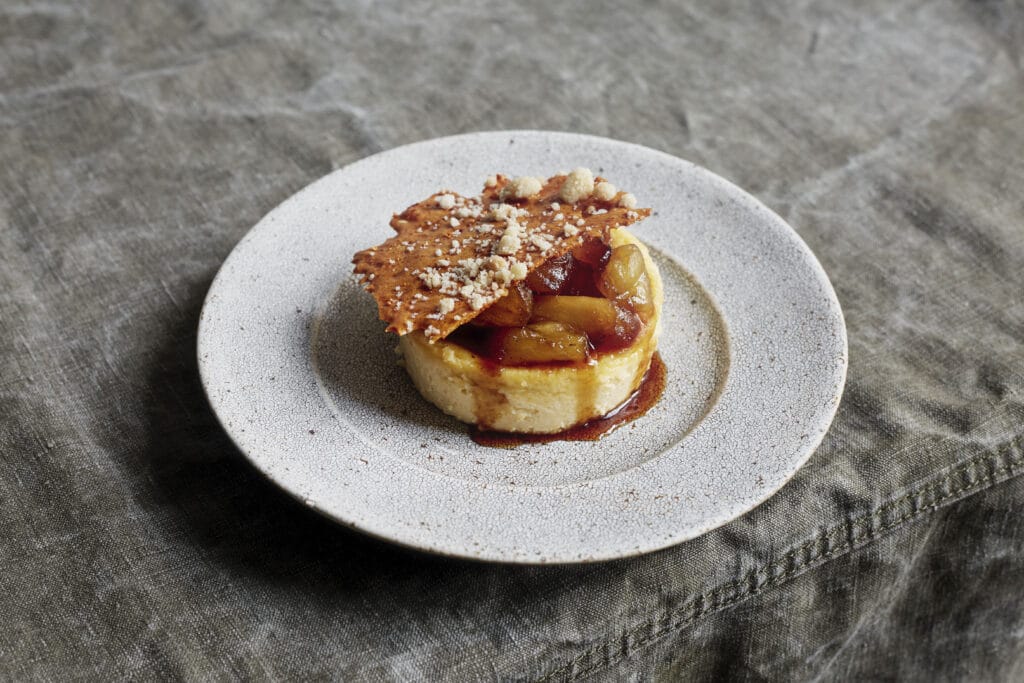 Ingredients
For the crumble topping
50g plain flour
40g butter, room temperature
50g caster sugar
For the honeycomb
100g caster sugar
1 tbsp liquid glucose
1 tbsp honey
1 dessertspoon baking soda
For the baked whiskey custard
500ml double cream
50g butter
4 tbsp Irish whiskey
1 tsp vanilla extract
9 egg yolks
75g caster sugar
For the cider candied apples
150g caster sugar
200ml semi-sweet cider
2 large cooking apples, peeled, cored and chopped
Equipment
Method
First, butter the moulds. Heat the oven to 180C and line a baking tray with parchment paper.
Rub the flour, butter and sugar to coarse crumbs. Spoon onto the tray and bake for 15 mins, until golden and crisp. When cool, crumble with your fingers to separate.
For the honeycomb, place the sugar, glucose, honey and 2 tbsp water in a pan and cook to a golden amber liquid. Add the baking soda – carefully, as it will fizz up – and pour onto the parchment paper. Allow to cool completely. Either whizz to a powder in a food processor or bash in a bag with a rolling pin.
Take a sheet of parchment and sprinkle half of the honeycomb powder evenly over the top. Cook in the preheated oven for 2 mins then sprinkle half of the crumble on top. Return to the oven for 1 min, or until it bubbles up slightly. Remove from the oven and cool. Break into shards. Repeat with the remaining honeycomb and crumble.
Now make the custard. Set the oven to 150C. Boil the cream for 1 min. Add the butter, whiskey and vanilla and remove from the heat. Whisk the egg yolks with the sugar, pour over the hot cream mixture and stir. Pour into the moulds and bake for about 12-15 mins or until just set on top but still a bit wobbly. Cool and then chill. Remove from the moulds.
For the candied apples, sprinkle the sugar in a large frying pan over a high heat. Cook to a golden liquid caramel. Add the cider and cook to a thick syrup. Add the apples and cook for about 5 mins or until soft.
To assemble, place the custard on a plate, top with some of the apple and place a shard of the honeycomb on top. Serve immediately.
ALTERNATIVE: I've made this using calvados or pear brandy instead of the whiskey. Pear works well in place of the apple, but with perry instead of cider. Forced rhubarb, gently poached in a sugar syrup with cardamom and orange juice is also good.
Images: Kim Lightbody
Where to buy these ingredients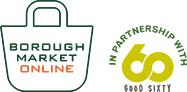 Shop online
If you can't make it to the Market, Borough Market Online offers a wide selection of our traders' produce, delivered direct to your door.