Confit courgettes with burrata
Felicity Cloake
Courgettes cooked gently until meltingly tender, paired with fresh, creamy burrata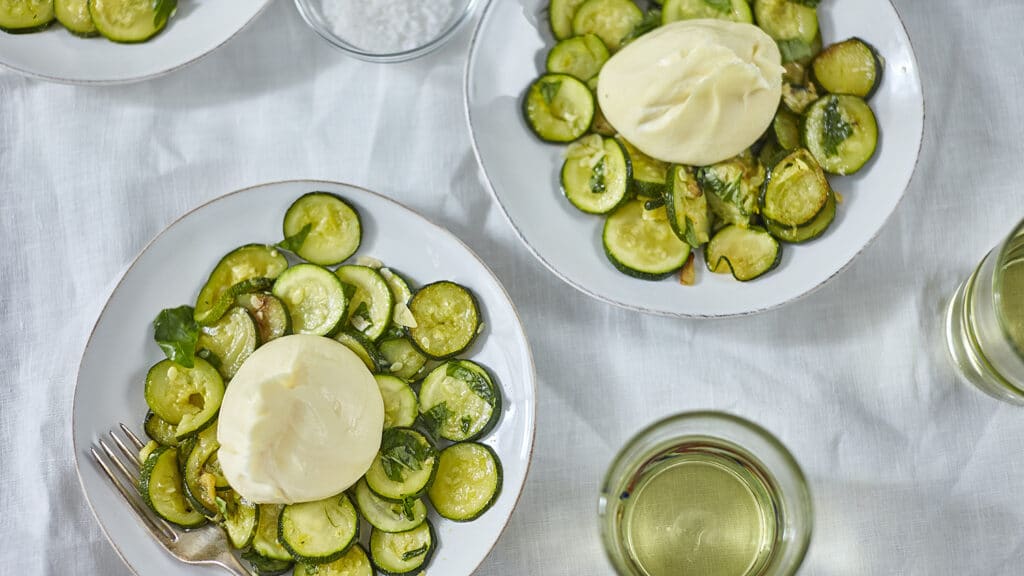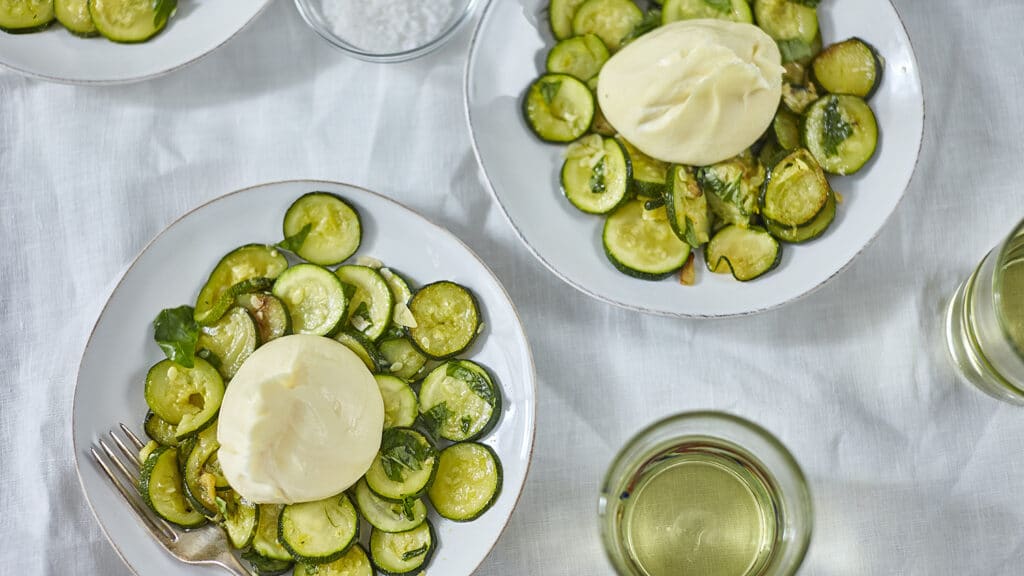 Ingredients
4 medium courgettes, finely sliced
5 tbsp extra virgin olive oil
2 garlic cloves, peeled and finely chopped
A handful of basil leaves
1 unwaxed lemon
4 smallish burrata
Method
Heat 4 tbsp oil in a large shallow pan with a lid over a low heat, and when warm, add the garlic. Fry for a minute then add the courgettes. Salt lightly, cover and cook for 45 mins to an hour depending on the size of your pan, until very tender. Turn them over a few times during cooking so they soften evenly.
Roughly tear the basil leaves and stir into the courgettes, along with the zest of the lemon. Add a squeeze of the juice and season to taste.
Divide among four plates. Top each with a burrata, and trickle over a little of the remaining olive oil.
ALTERNATIVE: This recipe will work with any summer squash, and would also be delicious with good buffalo mozzarella.
Image: John Holdship
Where to buy these ingredients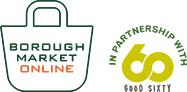 Shop online
If you can't make it to the Market, Borough Market Online offers a wide selection of our traders' produce, delivered direct to your door.