Burrata with toasted seeds & olive oil
Ed Smith
Fresh Italian cheese with the contrasting crunch of toasted seeds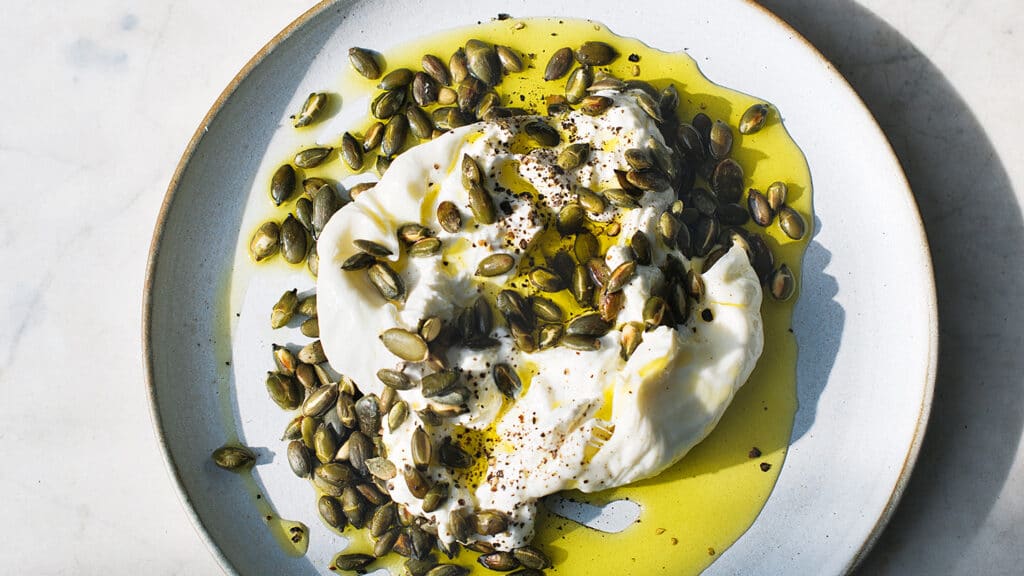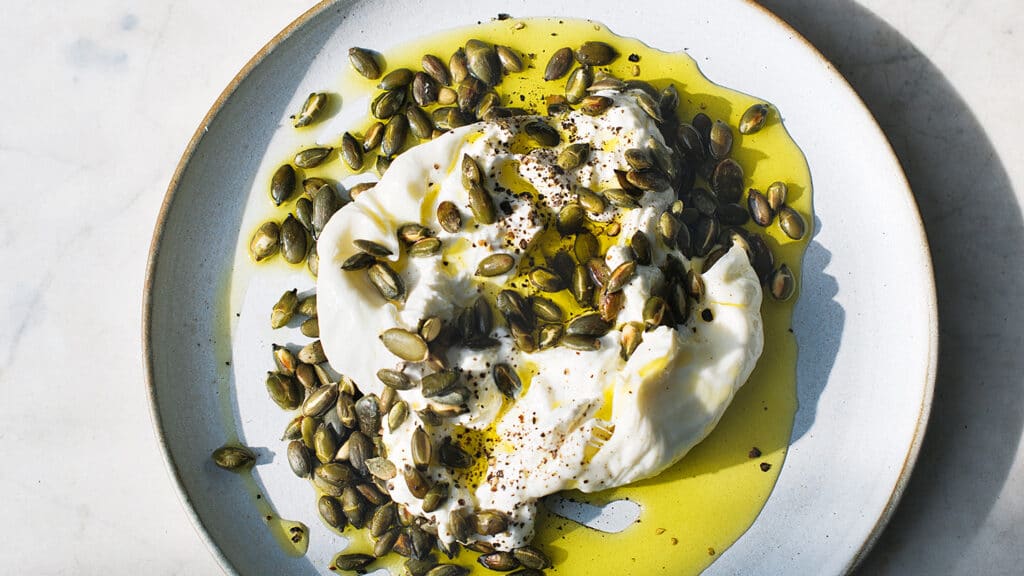 Ingredients
40g pumpkin seeds
200-250g burrata
4 tbsp extra virgin olive oil
Fresh sourdough or ciabatta, to serve
Method
Gently dry-toast the seeds in a small, heavy-based frying pan or saucepan over a low-medium heat, shaking the pan from time to time. Don't be impatient and turn the heat up or leave the pan unattended. Tip the seeds out into a cool bowl once their oils start to leach and they turn golden brown (the seeds will continue to cook and may burn if left to cool in the pan).
Put the burrata on a small plate or wide bowl. Slice the top knot away then cut and open the cheese to expose the creamy middle. Drizzle the olive oil liberally around the burrata and sprinkle flakes of sea salt, freshly ground black pepper and the toasted seeds all around the cheese. Eat straight away, scooping up the seeds, cheese and oil with fresh bread.
Image: Issy Croker
Recipe from The Borough Market Cookbook by Ed Smith (Hodder & Stoughton)
Where to buy these ingredients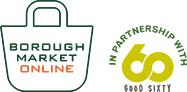 Shop online
If you can't make it to the Market, Borough Market Online offers a wide selection of our traders' produce, delivered direct to London addresses and, where available, by post to the rest of the UK. The service also includes a range of Best of Borough Market hampers and meal boxes.