Fresh pasta with courgette, ricotta & mint
Ed Smith
A low-effort, high-reward summer pasta dish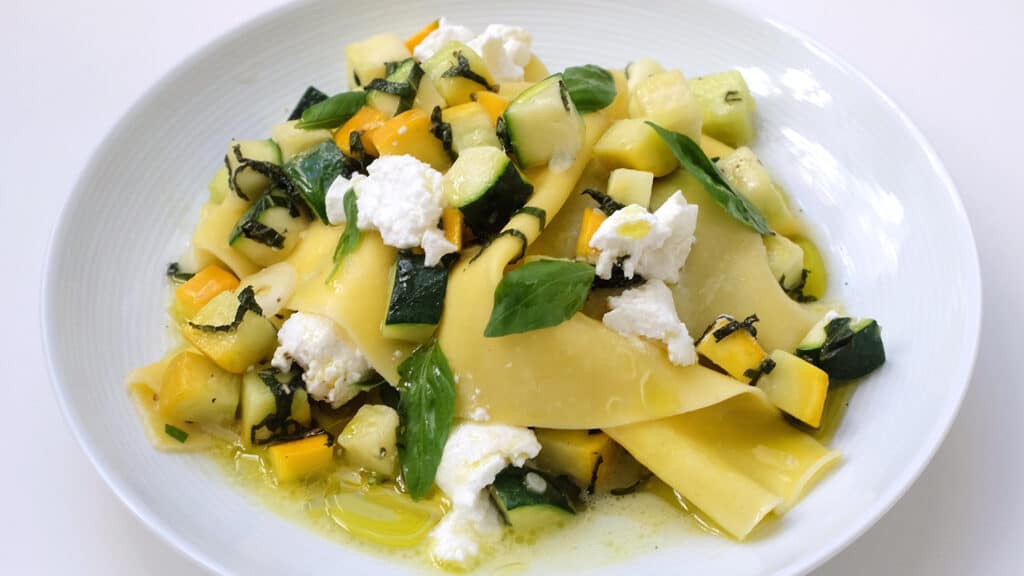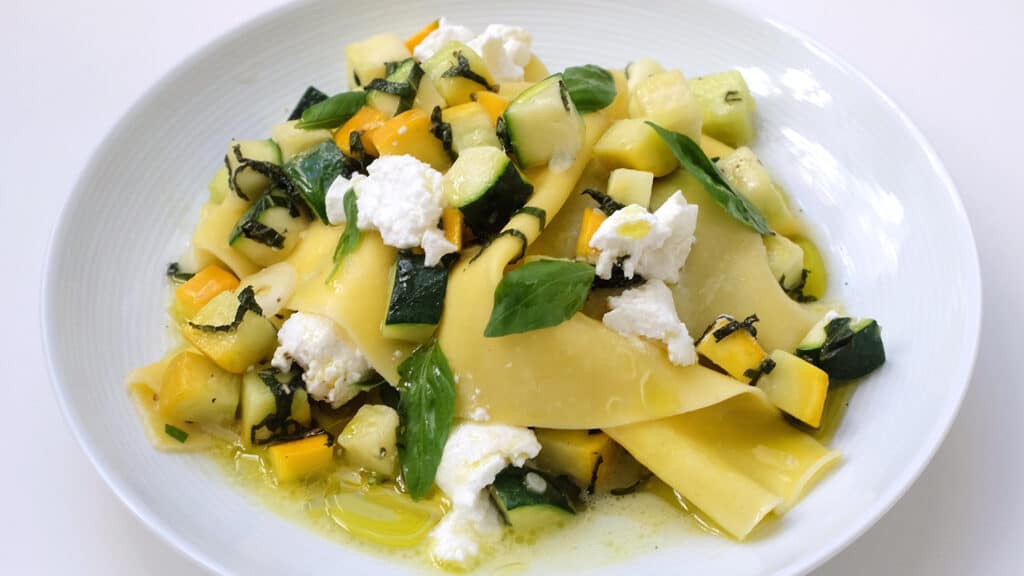 Ingredients
700-750g small-medium courgettes (likely 4, a mix of yellow and green)
1 garlic clove, very finely sliced
Zest of 1 lemon, juice of ½ lemon
35g parmesan, finely grated
Leaves from 4 sprigs of mint, finely shredded
18 basil leaves, 10 finely shredded, the remainder as a garnish
2 tbsp extra virgin olive oil, plus more to garnish
250g fresh lasagne sheets (2 per person)
250g ricotta
Method
Bring a large pan of well-salted water to the boil. Meanwhile, prepare all the ingredients: cut the courgettes into 1cm dice, slice the garlic, zest and juice the lemon, grate the parmesan and shred the herbs.
Place a wide saucepan over a low heat. Add 2 tbsp olive oil, then the courgettes and lemon zest. Heat for 1 min, then add the garlic. Continue to heat the courgettes for 2-3 mins more, stirring occasionally and just warming them through, rather than charring or stewing them.
The water should arrive at the boil while the courgettes are cooking. Drop the lasagne sheets in – 2 per person – and cook for 3 mins.
When the pasta has been cooking for 1 min, transfer a ladle of water from the pasta pot into the courgettes and add the parmesan. Gently stir the water and cheese through the courgettes, until the cheese is fully melted and has emulsified into the sauce – this should take 30 secs to 1 min. Remove the saucepan from the heat and add the lemon juice, shredded mint and basil and a good few twists of black pepper. Mix well. Drain the pasta through a sieve.
Pile a large spoonful of courgettes (and juices) in the middle of each plate and top with 1 tsp ricotta. Drape a lasagne sheet over the courgettes – crinkle and fold, if you can. Spoon more courgettes over those sheets and another 1-2 tsp ricotta, then lay the second lasagne sheet on each pile, finishing with the remaining courgettes, juices, ricotta and the whole basil leaves. Drizzle with a quality, grassy extra virgin olive oil and serve.
Image: Ed Smith
Where to buy these ingredients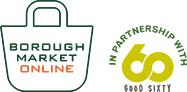 Shop online
If you can't make it to the Market, Borough Market Online offers a wide selection of our traders' produce, delivered direct to your door.