Pea & mint bruschetta with lemon
Rachel Phipps
A bright and easy dish that can be made in a pestle and mortar right at the table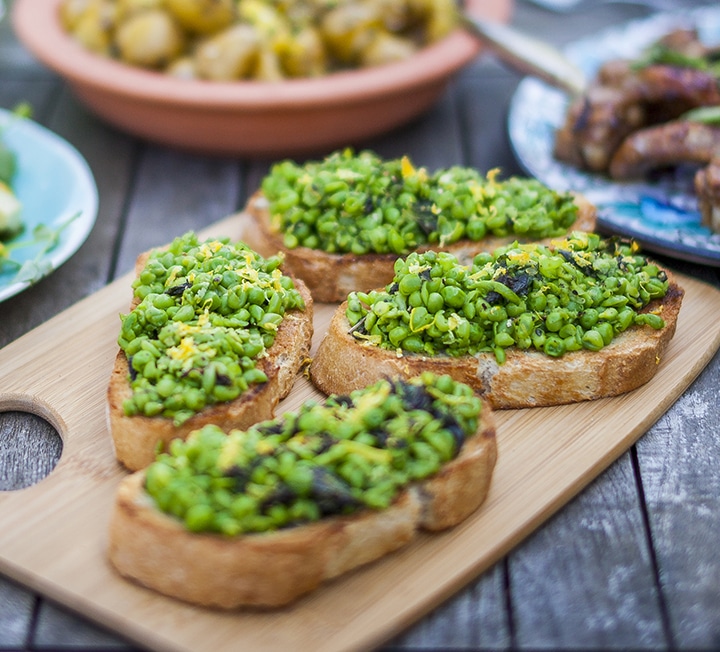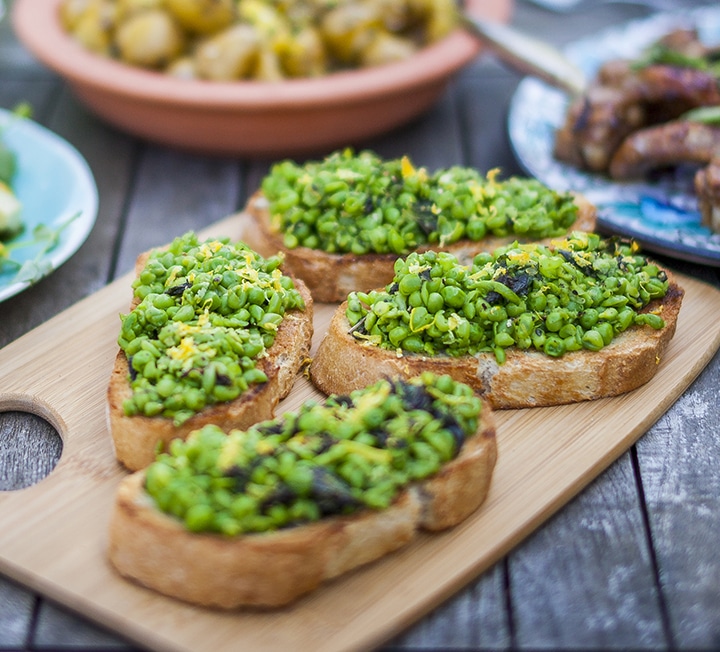 Ingredients
4 large slices of day-old country style French bread
300g young fresh garden peas
Zest of 1 large lemon
Small handful of mint
Extra virgin olive oil
Method
Either toast the bread in a conventional toaster, or lightly brush it with olive oil before toasting on each side on a hot barbecue, griddle pan or even right onto the simmering plate of an Aga. Halve the bread slices (or simply use twice the amount sliced from a smaller loaf) and set aside ready for assembly.
In a pestle and mortar, lightly crush a good handful of torn mint, the zest of about ¾ of the lemon and some sea salt. Once the mint is well bruised, add the peas, a good dash of olive oil and a generous seasoning of black pepper – depending on the size of mortar you have, you might need to do this in batches.
Crush the peas until you have a very chunky spread, and season to taste.
Either spoon the pea mixture onto the toasts and serve straight away, or else carry the mortar to the table with a couple of spoons, ready for self-assembly. If you're the one doing the plating, a few zests of the remaining lemon rasped using a wider hole on the grater makes a beautiful garnish.
ALTERNATIVE: for an upscale twist, wafer thin pieces of Parma ham would both look and taste beautiful scrunched on top of the bruschetta.
Image: John Holdship
Where to buy these ingredients