Garlic & onion fried rice, sambal & mashed avocado
Bettina Campolucci Bordi
A Balinese-inspired recipe from Bettina Campolucci Bordi's vegan cookbook, from Happy Food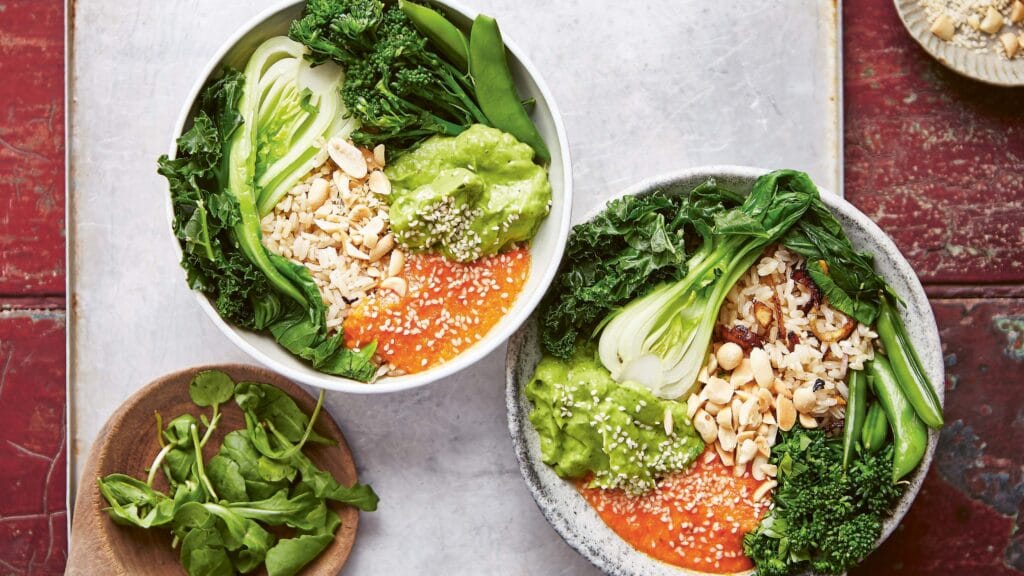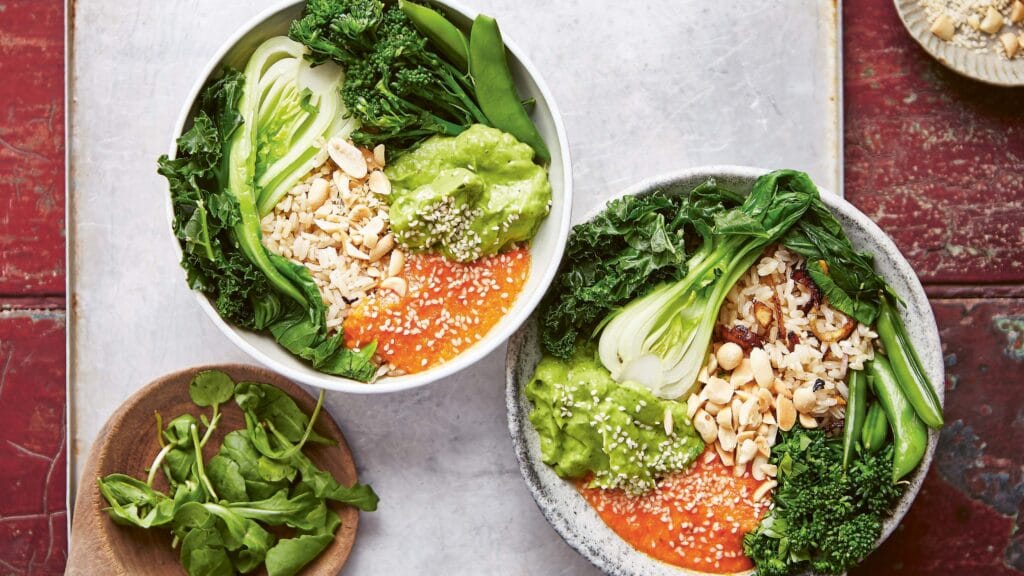 Ingredients
1 tbsp coconut oil, for frying
2 garlic cloves, peeled and sliced
2 shallots, sliced
440g brown rice, cooked
Sesame seeds, to serve
Lime wedges, to serve (optional)
For the sambal (makes 1 x 200g jar)
1 Thai chilli
½ shallot
1 medjool date, stoned (pitted)
½ tbsp salt
2 tbsp grated fresh root ginger
1 garlic clove, peeled
1 tomato, deseeded and chopped
½ red (bell) pepper, deseeded and roughly chopped
1 tbsp apple cider vinegar
A squeeze of lime juice
60ml olive oil
For the sides
A handful of broccolini
A handful of kale
A couple of pak choi (bok choy)
1 avocado, mashed until smooth
Method
Put all the sambal ingredients into a food processor and blitz until you get a sauce-like consistency. Pour into a jar or an airtight container that can easily be stored in the fridge. This will keep for more than a week in the fridge.
Bring a medium saucepan of water to the boil and blanch the broccoli stems, kale and pak choi for a few mins, remove with a slotted spoon and set aside on kitchen paper.
Heat a large pan over a medium heat and add the coconut oil, garlic and shallots and fry until golden brown. Add the cooked rice and stir-fry until all the ingredients are well combined and the rice is slightly golden.
Divide between 2 bowls and top with a handful of the broccoli and kale and a spoonful of avocado. Serve with a good dollop of fresh and zingy sambal and a sprinkling of sesame seeds. I love my bowl with an extra helping of baby spinach for added greens and a lime wedge for zing.
Everything except for the mashed avocado can be frozen.
Recipe from Happy Food: Fast, Fresh, Simple Vegan (Hardie Grant)
Where to buy these ingredients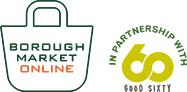 Shop online
If you can't make it to the Market, Borough Market Online offers a wide selection of our traders' produce, delivered direct to London addresses and, where available, by post to the rest of the UK. The service also includes a range of Best of Borough Market hampers and meal boxes.