Italian lentil soup
Jenny Chandler
A traditional New Year dish from Italy, promising prosperity for the year ahead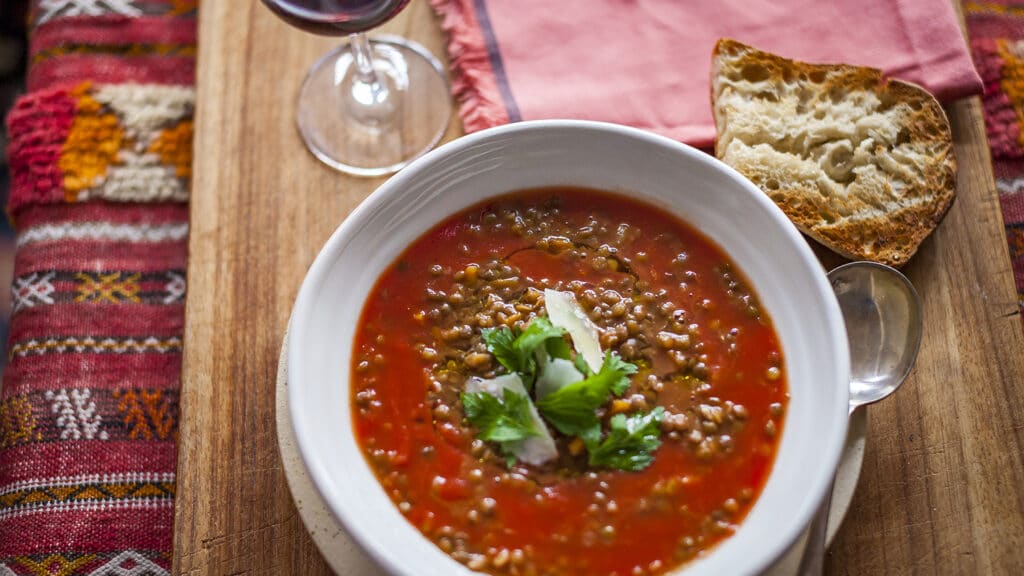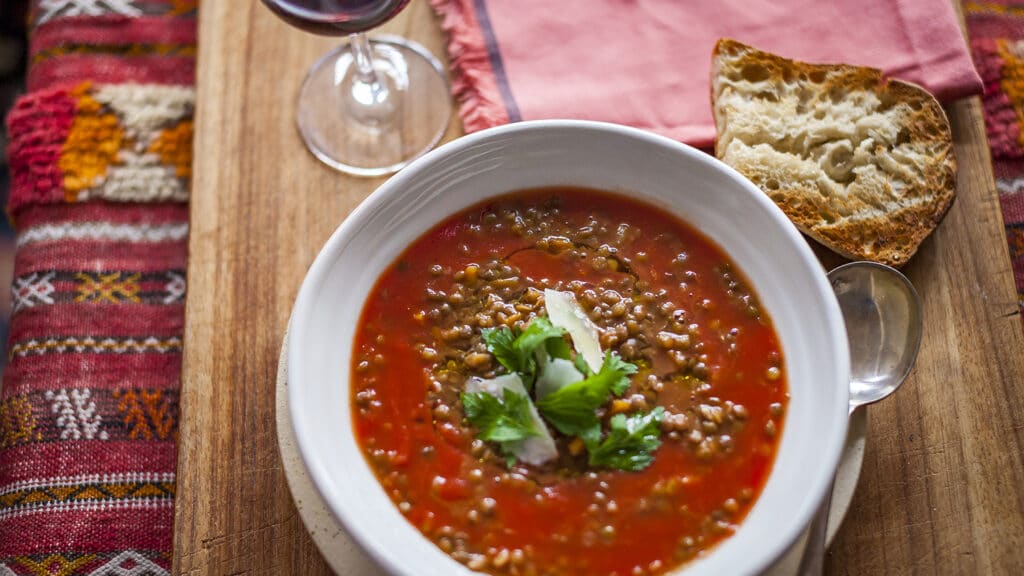 Ingredients
1 medium onion, finely chopped
1 medium carrot, finely chopped
1 stick of celery, finely chopped
300g small brown lentils such as castellucio
2 garlic cloves, crushed
2 bay leaves
700ml tomato passata
Plenty of freshly chopped parsley
100g parmesan cheese, shaved with a vegetable peeler
Extra virgin olive oil
Method
Fry the onion, carrot and celery in a saucepan with the olive oil until soft but not coloured. This is the classic Italian soffritto, the base of so many great dishes. The secret is to cook it gently which brings out the natural sweetness.
Meanwhile check the lentils for any little stones and rinse in a sieve. Add the garlic and lentils to the soffritto and stir until you can smell the garlic. Throw in the bay leaves and cover the lentils by about 3cm of water.
Bring the pan to the boil and then reduce to a simmer for about half an hour, until the lentils are soft but still intact. The length of time this takes will depend on the lentils so keep checking and adding a little more water if they are looking dry.
Stir in most of the passata, warm through and season with salt and pepper to taste. Keep some passata back to heat through and swirl around the soup bowl as you serve, otherwise, though delicious, the dish can look a little murky. Serve with plenty of parsley and parmesan, a swirl of passata and a drizzle of extra virgin olive oil.
ALTERNATIVE: try stirring the lentils through rice or pasta, topped with a fried egg or some Italian sausage
Image: John Holdship
Where to buy these ingredients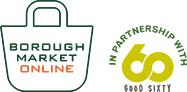 Shop online
If you can't make it to the Market, Borough Market Online offers a wide selection of our traders' produce, delivered direct to London addresses and, where available, by post to the rest of the UK. The service also includes a range of Best of Borough Market hampers and meal boxes.