Rabbit, lentils & parsley
Tim Maddams
Slow cooked wild rabbit crisped up in oil and served on mustardy, herby lentils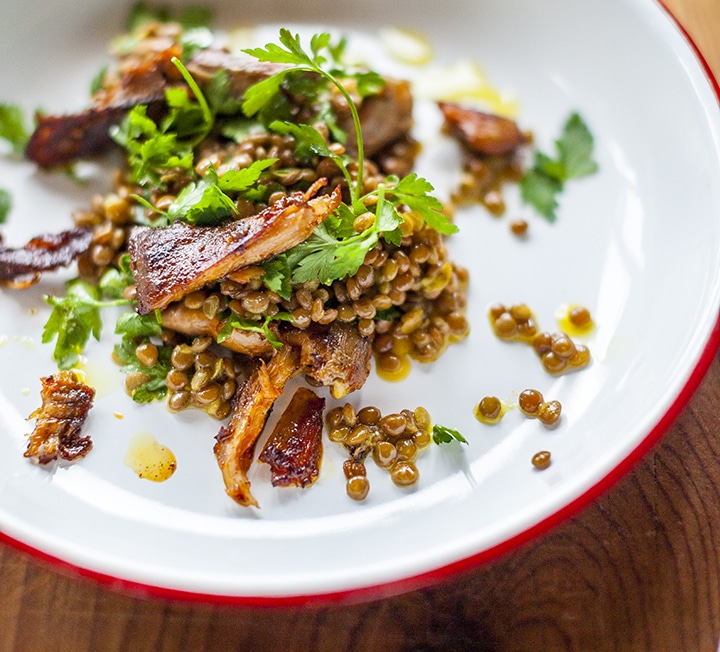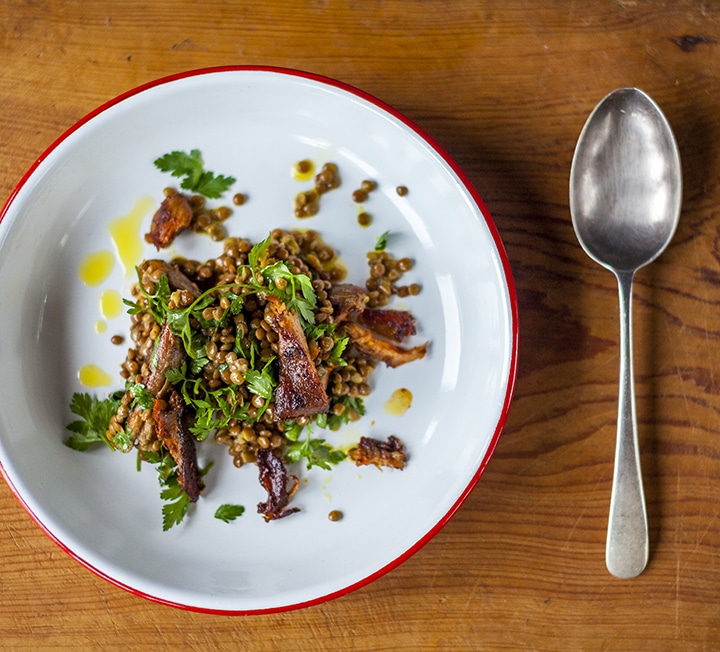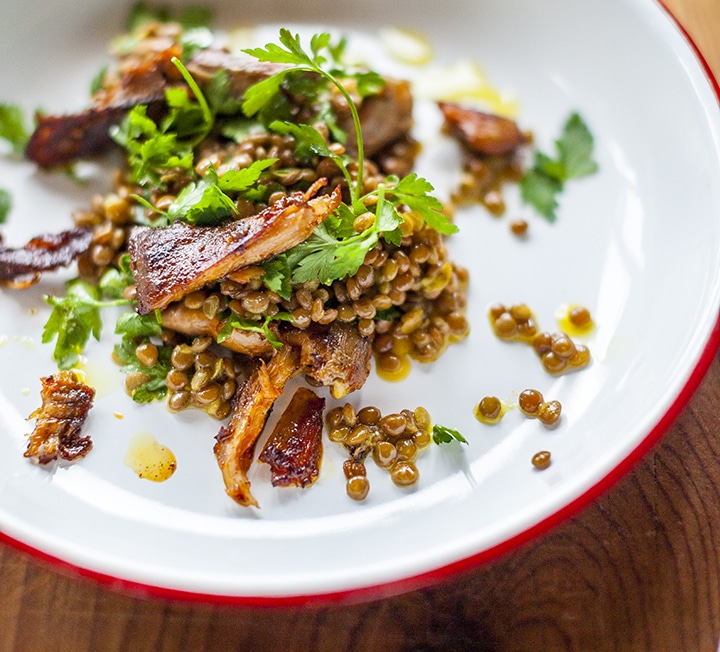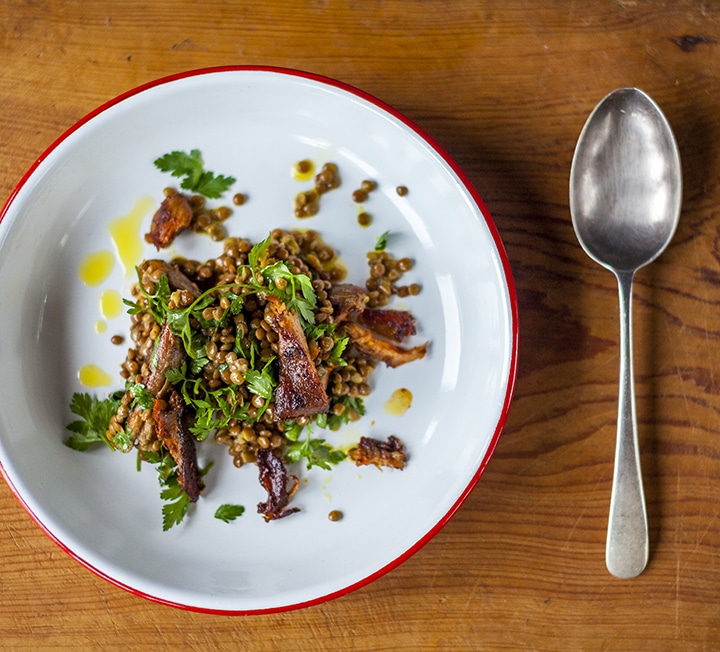 Recipe Meta
Cook
3-4 hours (plus cooling)
Ingredients
1 wild rabbit
250g butter
1 glass of good red wine
3 cloves
1 bulb of garlic, cut in half
1 bunch of flat leaf parsley
250g brown lentils
2 fresh bay leaves
1 tsp paprika
1 dessert spoon English mustard
1 tbsp cider vinegar
50ml rapeseed oil
Method
Wash the rabbit to make sure there is no remaining fur stuck to the meat. Remove the offal if you like, but I tend to leave it in to enhance the flavour. Place the rabbit in a large casserole dish and add the butter, wine, cloves and garlic bulb. Cover with 1 litre of water and season with salt and pepper. Bring the whole show to a simmer, then slow to a murmur. Put the lid on and cook until the rabbit gives up, the meat starts falling from the bones (approximately 3 hours). Turn off the heat and allow to cool. This can all easily be done the day before, then left overnight.
Once the rabbit is cool, reserve the liquid and pick the meat from the bones. Divide the meat in two: keep half out for this recipe and store the other half for another day.
Wash and pick the parsley, keeping the stems for use in a stock later on. Cover the lentils and bay leaves with water and boil until tender. Drain and keep warm somewhere close by.
Season the rabbit meat with paprika and fry it in a little of the fat saved from its original cooking pot, or some fresh butter if you prefer. Once a little crisp and golden in colour, season and set aside.
Place the warm lentils in a large bowl. Dress with a little of the warmed rabbit cooking liquor, the mustard, vinegar and some of the rapeseed oil. Toss in half the sauteed rabbit, and all the parsley, stir to coat all the elements nicely and serve up with the rest of the hot rabbit scattered on the top and a final flash of the rapeseed oil.
ALTERNATIVE Add a hit of chilli and lemon zest to crank it up a notch.
Images: John Holdship
Where to buy these ingredients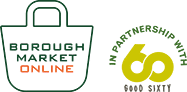 Borough Market Online
If you can't make it to the Market, Borough Market Online offers a wide selection of traders' produce, delivered direct to your door.