Rabbit & pig's trotter terrine
Gill Meller
A recipe to make the most of wild rabbit: a delicious, sustainable and economical meat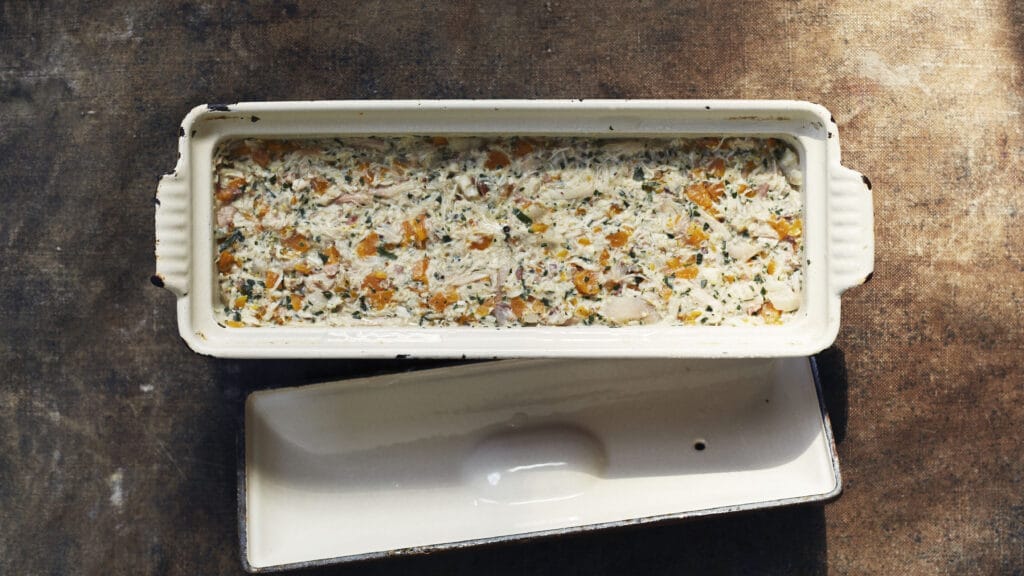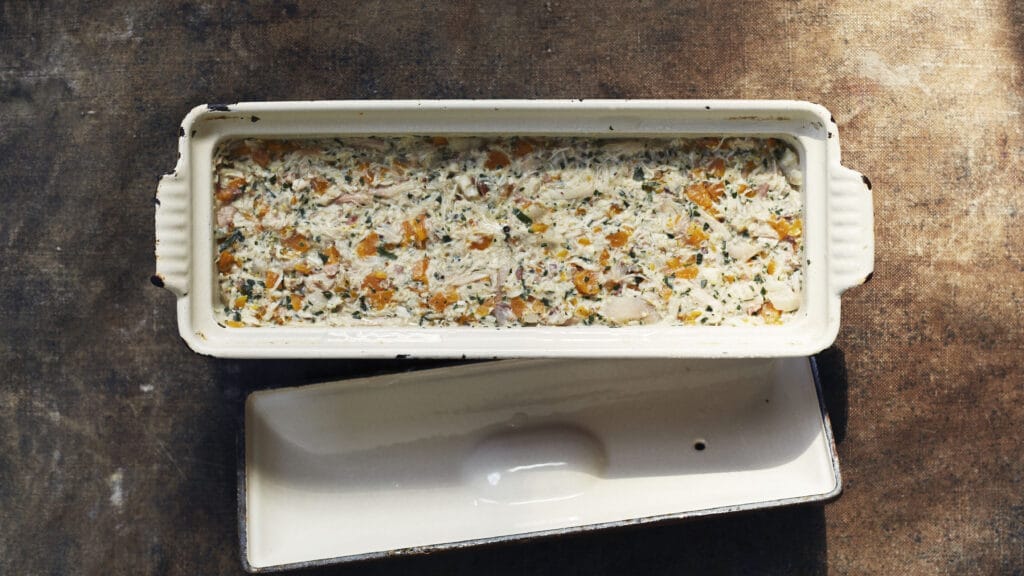 Ingredients
1 wild rabbit, jointed
1 organic or free-range pig's trotter, split in half and rinsed
150g streaky bacon, cut into lardons
1 onion, quartered
2 sticks of celery, halved
2 large carrots, peeled
4-5 sprigs of thyme
2 bay leaves
1 large glass of dry white wine
1 small bunch of parsley, leaves picked and chopped
Method
Heat the oven to 180C. Set a large, heavy-based pan over a medium heat. Add a dash of oil, followed by the rabbit, trotter and bacon. Allow the meat to brown lightly in the pan. Add the vegetables, thyme, bay, wine and enough water just to cover. Place a lid on the pan, pop into the oven and cook for 2-2½ hours. Remove the rabbit, pig's trotter, bacon and carrots from the pan and leave on a plate to cool. Pass the cooking liquor through a fine sieve into a clean pan, set the pan over a high heat, bring to the boil, then allow the liquid to reduce to a scant 300ml.
Pick the cooled rabbit meat off the bone and shred it with your fingers into a bowl. Pick the skin and any meat from the trotter and place on a board with the bacon and carrots, roughly chop it all, then add it to the rabbit along with the chopped parsley, reduced cooking liquid and plenty of salt and pepper to taste. Pack the mixture into a terrine dish and even it out, levelling it off as you go. Place the terrine in the fridge to set overnight.
To serve, remove the terrine from the fridge about 20 mins before you intend to eat. Turn it out carefully and slice the terrine thickly. Serve with pickled cucumbers, toast and mustard.
ALTERNATIVE: There's no reason why you couldn't try making this terrine with pheasant instead.
Images: Kim Lightbody
Where to buy these ingredients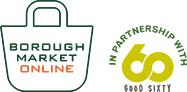 Shop online
If you can't make it to the Market, Borough Market Online offers a wide selection of our traders' produce, delivered direct to London addresses and, where available, by post to the rest of the UK. The service also includes a range of Best of Borough Market hampers and meal boxes.