Roast squash & cavolo nero 'speltotto'
Jenny Chandler
Risotto made with spelt, a nutty grain that swells up as you cook it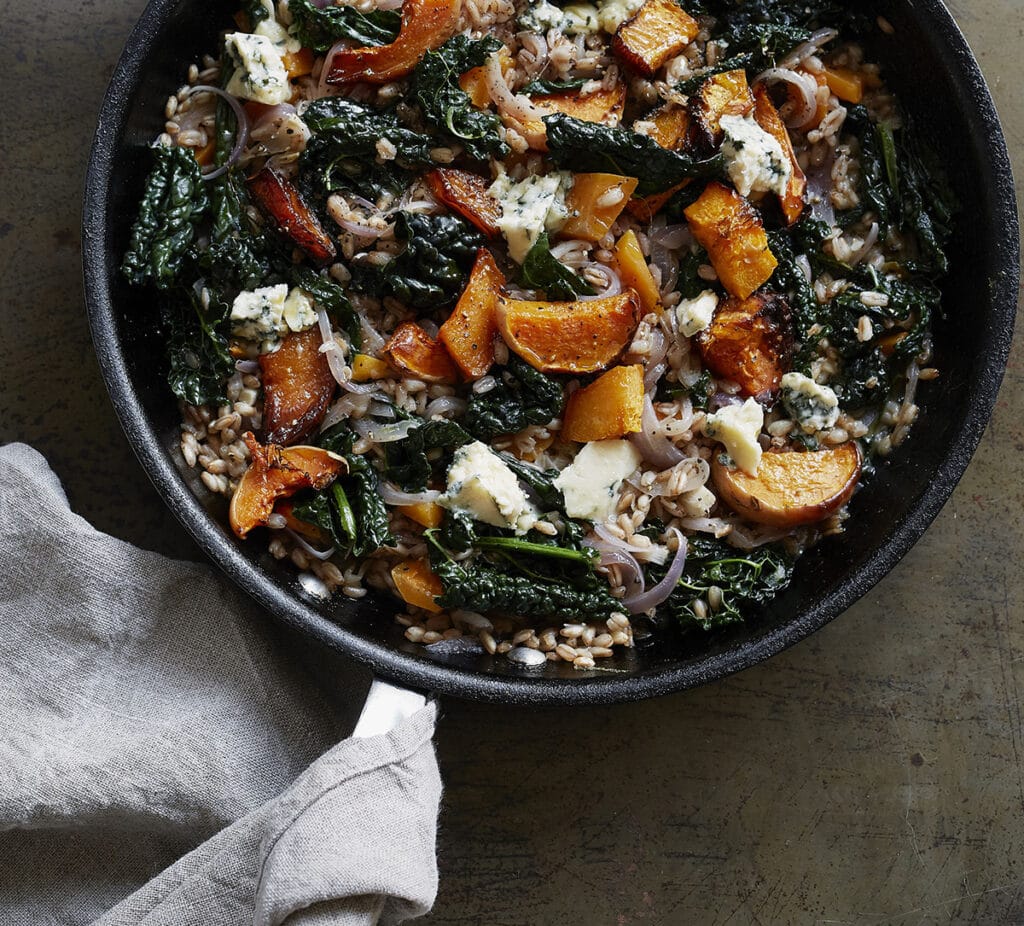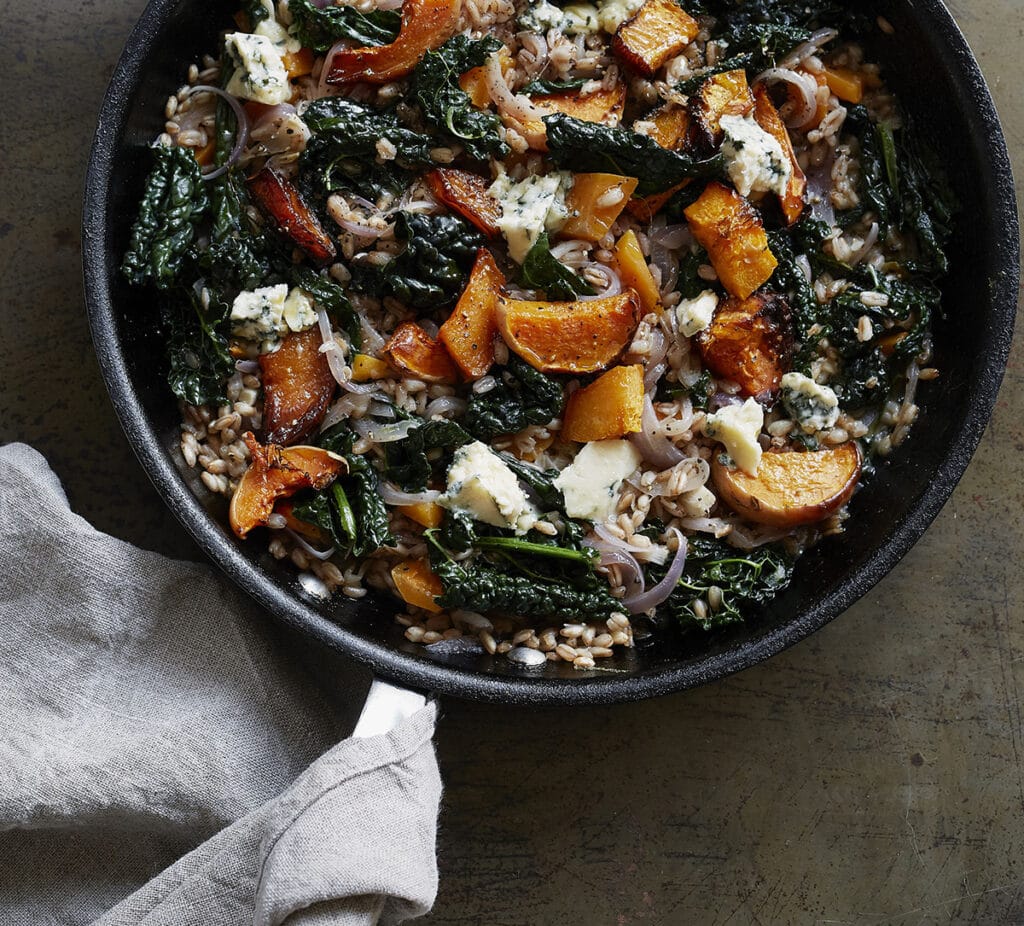 Ingredients
800g squash
2 tbsp olive oil
2 tbsp butter
2 red onions, finely sliced
Leaves from a few sprigs of thyme
200g pearled spelt
1 glass of dry white wine
700ml chicken or vegetable stock
200g cavolo nero, torn into bite-sized pieces, any tough stalks removed
Juice of ½ lemon
250g stilton
Method
Heat the oven to 220C. Remove the seeds from the squash and peel it if the skin is particularly coarse. The peel can be left on butternut squash, if you enjoy a bit of extra texture and chew. Chop three-quarters of the squash into rough 3cm-ish chunks and dice the rest into 1cm pieces.
Place the chunky squash on a roasting tray, drizzle with olive oil and roast in the oven, turning once, for about 30 mins.
Meanwhile, take a large frying or sauté pan, add the butter and fry the red onion and remaining squash over a medium heat for about 10 mins, until the onions begin to soften. Throw in the thyme and the spelt. Stir to cover in the buttery juices, then add the wine and about 500ml of the stock. Season with a little salt and pepper, bring the pan up to the boil, then reduce to a simmer. The spelt will take about 30 mins to cook – just give it a stir occasionally and add the remaining stock if the liquid has disappeared.
Once the spelt is tender, you can stir in the cavolo nero. It only will take about 5 mins to wilt down. Add the roast squash once the greens are ready and squeeze over the juice of half a lemon. Taste and add more salt, pepper or lemon juice if required, remembering that your stilton will be quite salty. Crumble over the stilton cheese and serve.
ALTERNATIVES Do use other cheeses in the place of the stilton: gorgonzola, taleggio, goat's cheese or feta would all taste wonderful. Cavolo nero can be substituted with kale, savoy cabbage, swiss chard or spinach.
Images: Kim Lightbody
Where to buy these ingredients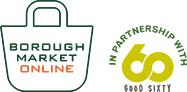 Shop online
If you can't make it to the Market, Borough Market Online offers a wide selection of our traders' produce, delivered direct to London addresses and, where available, by post to the rest of the UK. The service also includes a range of Best of Borough Market hampers and meal boxes.