Rosewater panna cotta & Turkish delight
Katherine Frelon
A beautiful, summery fusion of Italian technique and Turkish flavours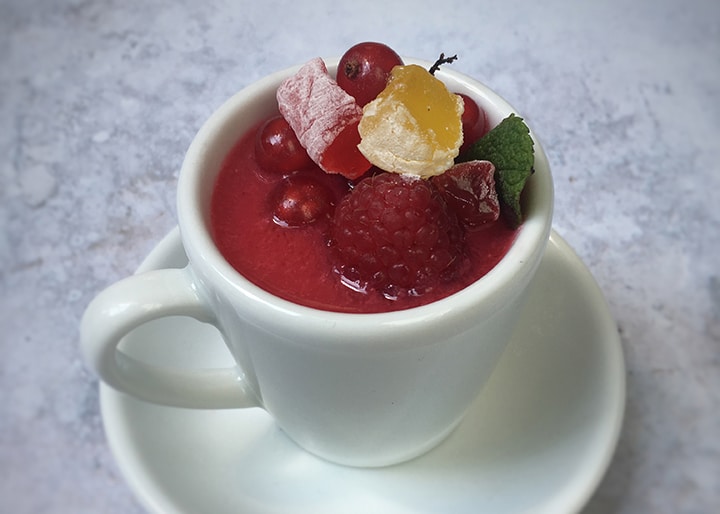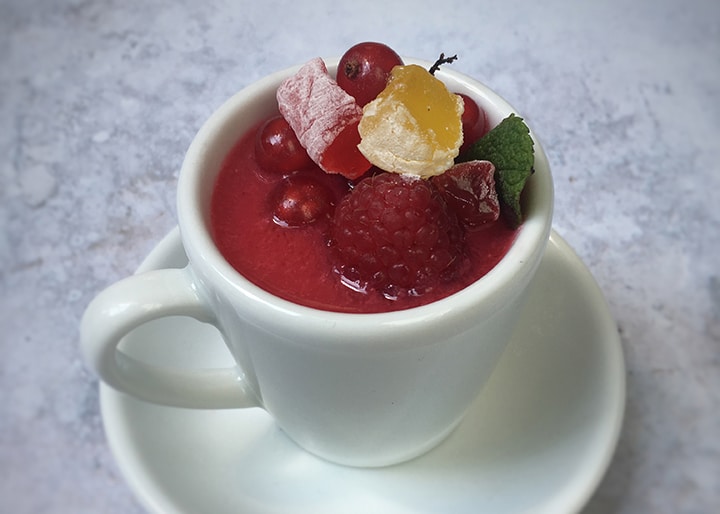 Recipe Meta
Prep
10 mins (plus chilling)
Ingredients
For the panna cotta
2 gelatine leaves
150ml fresh full fat milk
150ml fresh double cream
1 vanilla pod
15g sugar
50g mascarpone cheese
2 tsp rose water, or more if you like a stronger flavour
For the coulis
1 gelatine leaf
100ml raspberry or red currant coulis
To decorate
2 or 3 rose and/ or geranium Turkish delight, cut into small cubes
Raspberries or redcurrants
Mint
Method
Soak the gelatine leaves in ice cold water until soft (around 2 mins), then squeeze dry.
In a large saucepan bring the milk, cream, vanilla pod, sugar and mascarpone to a simmer. Take off the heat, remove the vanilla pod and add the gelatine and rosewater to the pan. Stir until dissolved.
Divide the mixture into little dishes and chill in the fridge for at least 1 hour. Meanwhile, make the coulis. Soak the gelatine leaf in ice cold water, then squeeze dry. Put 1 tbsp boiling water in a small bowl, dissolve the gelatine and then stir into the fruit coulis. Spoon over the panna cotta and set in the fridge for 5 mins. Decorate with the small diced Turkish delight and the fruit.
Where to buy these ingredients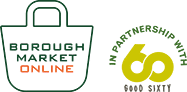 Borough Market Online
If you can't make it to the Market, Borough Market Online offers a wide selection of traders' produce, delivered direct to your door.