Seasonal mushrooms & greens on cheesy polenta
Bettina Campolucci Bordi
A hearty vegetarian dish that gives seasonal produce a chance to shine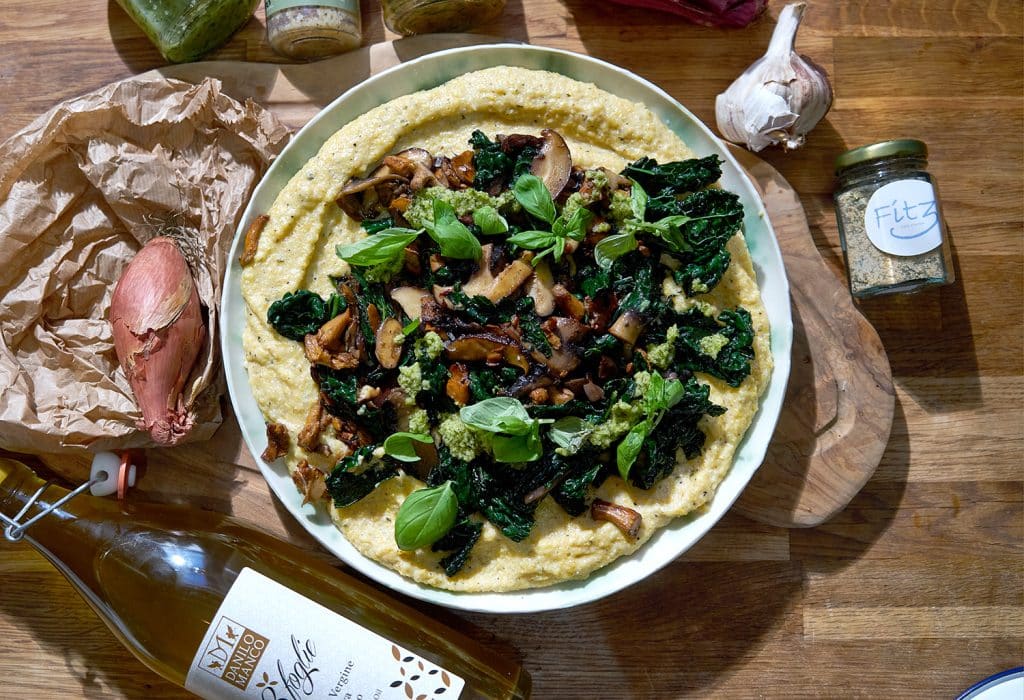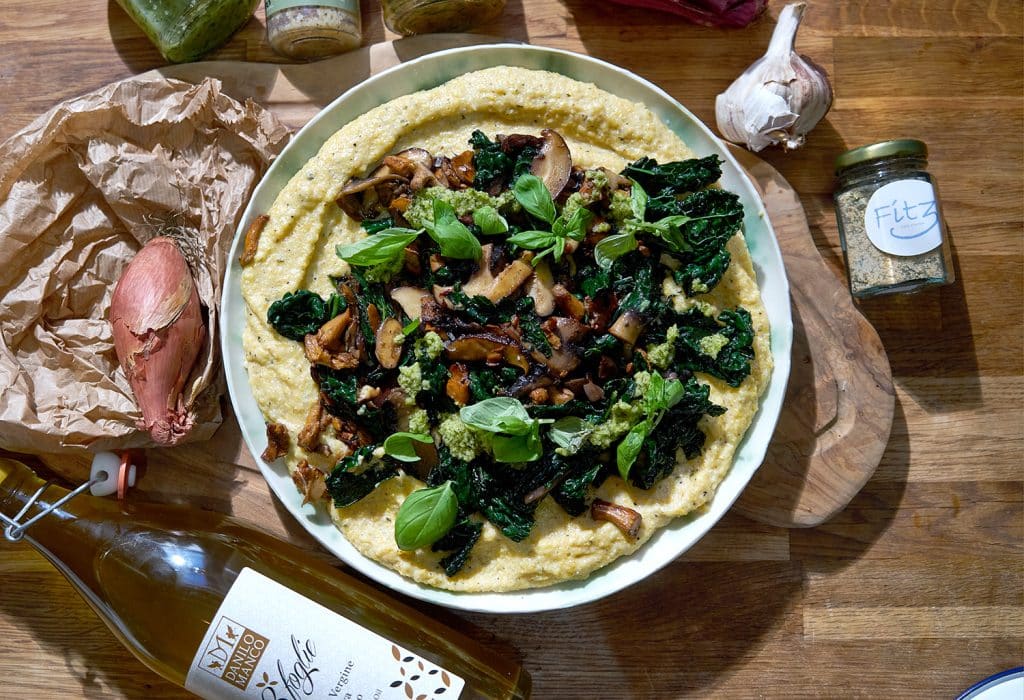 Ingredients
For the mushrooms and greens
A handful of chanterelles, sliced
A handful of shiitake mushrooms, sliced
1 portobello mushroom, sliced
1 handful of cavolo nero leaves
1 tbsp chilli jam
For the cheesy polenta
1 shallot
Herb salt
160g polenta
3 tbsp mascarpone
100g gruyere, grated
1 tbsp truffle butter
To finish
Method
For the polenta, first slice and fry off the shallot in olive oil. Flavour with a little herb salt from Fitz Fine Foods. Add the polenta, pour over 960ml water and bring to a boil. Reduce the heat right down and cook for about 30 mins. Keep stirring as the mixture thickens. Once thickened, remove from the heat, add the mascarpone, gruyere, salt and pepper to taste, and a generous tablespoon of truffle butter. Mix well, then serve immediately.
After the polenta has been cooking for about 15 mins, heat some olive oil in a pan, then add your sliced mushrooms. Cook for at least 10 mins, until all the mushrooms have taken on a nice colour. Add 1 tbsp chilli jam for flavour, season with salt and pepper, then tear in the cavolo nero leaves. Mix well, then pile on top of your beautiful cheesy polenta. Top it all off with some La Pepia salsa – they have a spicy and a not-spicy version!
Where to buy these ingredients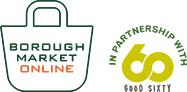 Shop online
If you can't make it to the Market, Borough Market Online offers a wide selection of our traders' produce, delivered direct to London addresses and, where available, by post to the rest of the UK. The service also includes a range of Best of Borough Market hampers and meal boxes.