Tian
Ursula Ferrigno
A versatile Provencal dish of potatoes, greens, eggs and cheese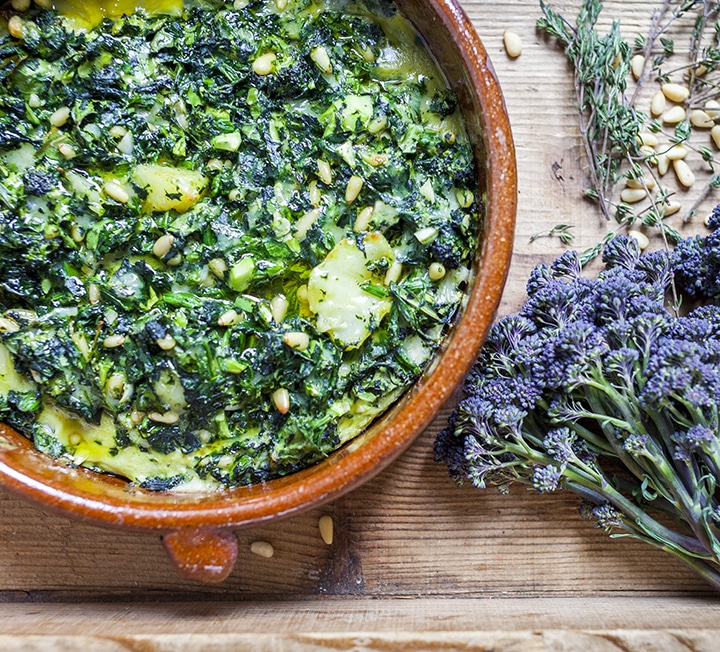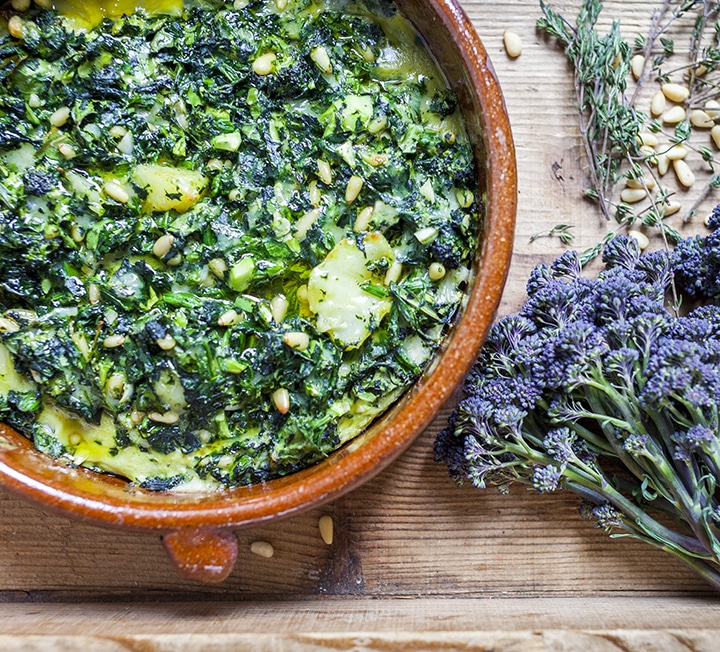 Ingredients
6 even-sized medium potatoes, maris piper, king edward, pentland crown are good examples
600g unwashed spinach
250g purple sprouting broccoli
4 sprigs of lemon thyme, leaves only
3 cloves of garlic
2-3 tbsp olive oil
4 large eggs
200g Bermondsey Hard Pressed or equivalent
75g pine nuts
Method
Preheat the oven to 200C. Wash and dry the potatoes, prick the flesh with a fork and bake for 25 mins on a baking tray.
Meanwhile, wash the spinach well, removing tough stems and roots if attached. Wilt in a large pan over medium heat for 4 mins. Remove from the pan, squeeze dry and chop on a chopping board with the broccoli, cloves of garlic and thyme leaves.
Remove the potatoes from the oven when done. Peel and cube, place the flesh in the tian, casserole or 20cm Pyrex dish. Drizzle the with olive oil and return to the oven.
In a medium bowl beat the eggs well, add the grated cheese and pine nuts, season and add the spinach mixture.
Remove the hot potatoes from the oven and pour the spinach mixture over, mix well and return to the oven for 20 mins. The finished dish should have a golden brown fluffy crust and a most enticing smell.
Enjoy with a good hunk of bread to mop up any juices.
ALTERNATIVE: When I was experimenting, I did add four anchovy fillets, much to my husband's disdain – he thinks they are evil, but I feel that they add an extra punch.
Image: John Holdship
Where to buy these ingredients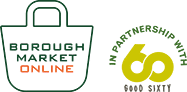 Borough Market Online
If you can't make it to the Market, Borough Market Online offers a wide selection of traders' produce, delivered direct to your door.