Vietnamese summer rolls
Jenny Chandler
A recipe to get children helping out in the kitchen from new book: Green Kids Cook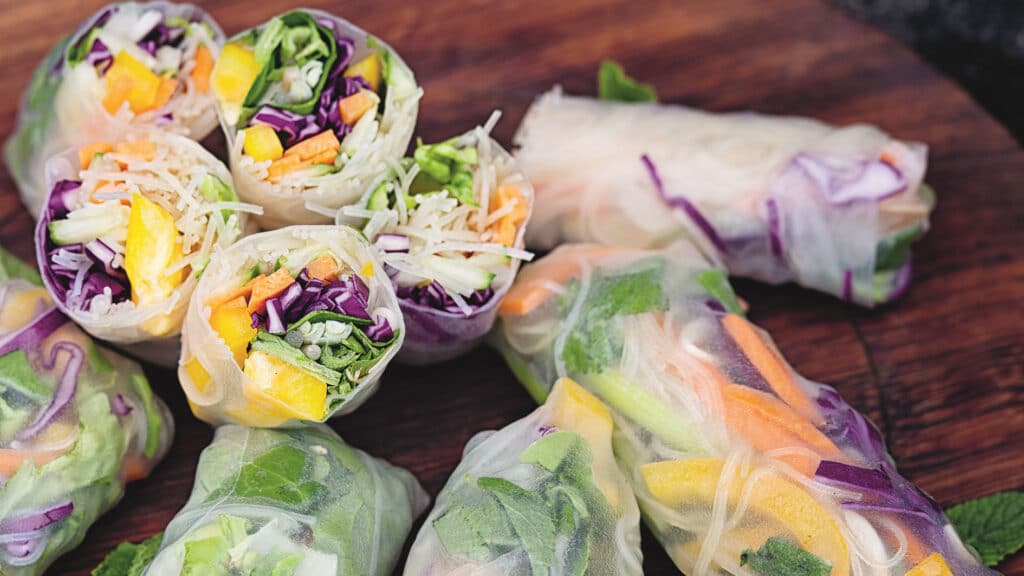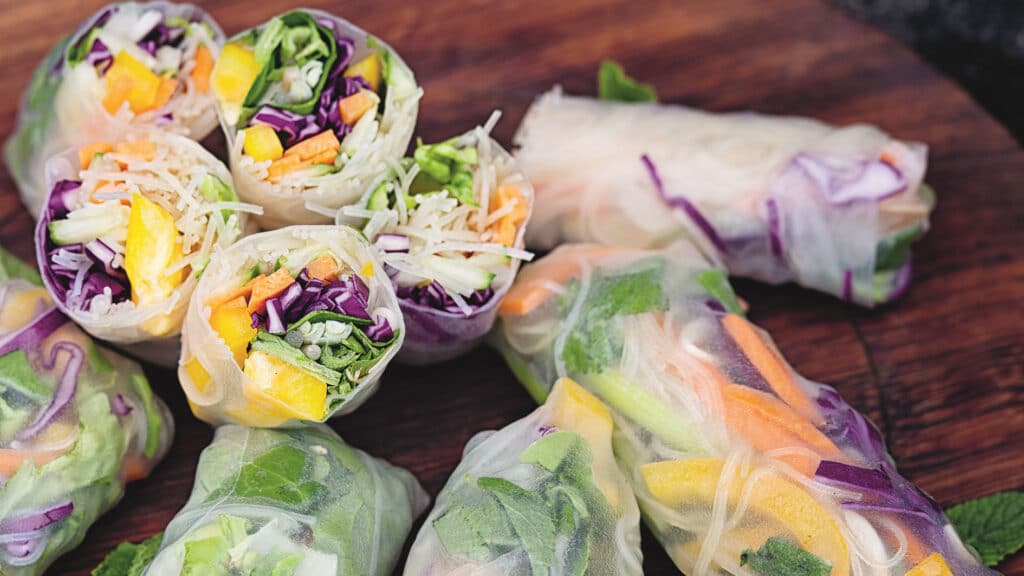 Ingredients
100g dried rice vermicelli noodles
1 tbsp light soy sauce
½ tsp sesame oil
A pinch of sugar
24 mint leaves
24 coriander leaves
12 x 20-cm rice sheets (sometimes called spring roll wrappers)
For the veggies (choose at least 6)
3 spring onions
1 large carrot, peeled
½ cucumber
1 red or yellow pepper
12 small lettuce leaves
A handful of beansprouts
Your chosen dipping sauce
Method
Put the noodles in a bowl and cover with boiling water. Leave for about 5 mins or until they soften, then rinse and drain them in a sieve under cold running water.
Put the noodles back into the bowl and sprinkle over the soy sauce, sesame oil and sugar.
Slice your chosen vegetables into matchsticks, or thin slices if it's easier, and place in neat piles on a tray, along with the mint and coriander leaves.
Half-fill a roasting tin with warm water. Dip a rice sheet into the water until it begins to soften (about 15 secs), then lift it carefully across to a clean chopping board.
So here we go: herbs plus veggies plus noodles plus more veggies and now it's time to wrap and roll! Remember: practice makes perfect (and if they do collapse, you could always get a bit of practice in with your chopsticks). Place a small pile of the fillings in the lower third of the rice sheet and roll it up.
Serve your summer rolls with one of the dipping sauces.
ALTERNATIVE: Other vegetable alternatives includes 2 handfuls of shredded red cabbage, 1 avocado, 6 radishes, 24 mangetouts or sugar snap peas
Wrapping and rolling rules
Once you've cracked this technique, you can wrap and roll all sorts of combinations.
— Imagine that your wrap is a round face.
— Place the filling where a mouth would be. Don't over-fill.
— Then… chin up. Fold the bottom of the wrap up, pushing the edge of the wrap right over the filling.
— Ears in.
— And roll.
— And that's a wrap… boom!
Image: Kirstie Young
Recipe from Green Kids Cook by Jenny Chandler (Pavilion Books)

Where to buy these ingredients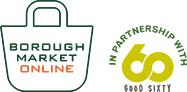 Shop online
If you can't make it to the Market, Borough Market Online offers a wide selection of our traders' produce, delivered direct to London addresses and, where available, by post to the rest of the UK. The service also includes a range of Best of Borough Market hampers and meal boxes.