Summer pudding
Roopa Gulati
Plump seasonal berries shown off in a classic British summer pudding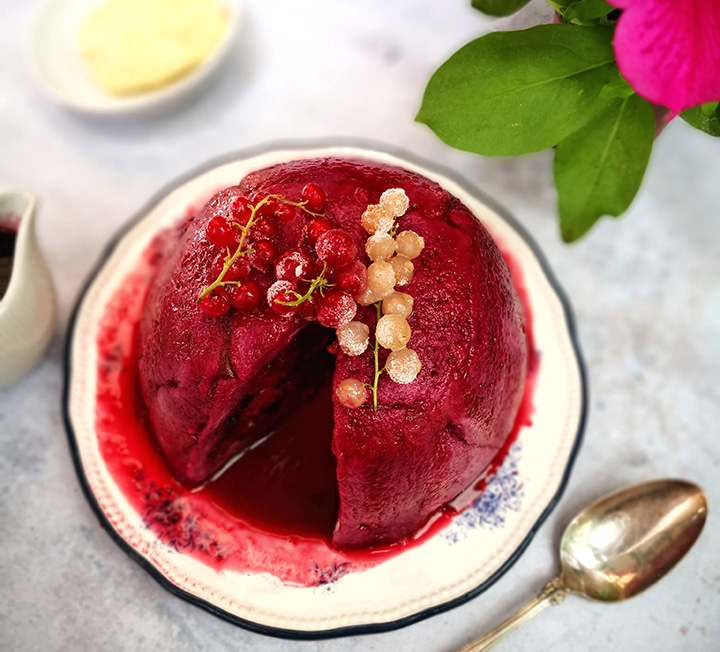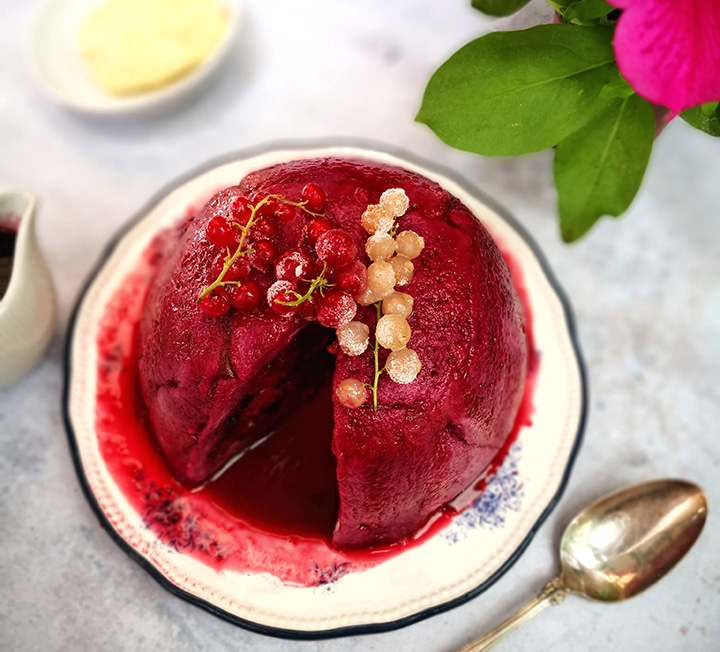 Recipe Meta
Prep
35 mins (plus chilling)
Ingredients
750g mixed summer berries (cherries, blackcurrants, redcurrants, white currants, blackberries, blueberries, raspberries, strawberries), stalks removed, cherries pitted
4 tbsp caster sugar, or to taste
4 tbsp crème de cassis or water
8 slices of brioche or white bread, 1 day old
Clotted cream, to serve
Method
Put all the fruit apart from the raspberries and strawberries in a big pan. Add the sugar and liqueur or water, and simmer the berries for about 2-3 mins, until the juices run. The fruit should still hold its shape. Turn off the heat and add the raspberries and strawberries, quartering the strawberries if they are large.
Set a big sieve over a bowl and tip in the fruit and any juices. Line a 750ml pudding basin with plastic wrap, making sure that there's plenty of extra overhang.
Cut off the crusts from the bread and quickly dip each slice in the juice and use to line the bottom and sides of the prepared pudding basin. Hold back two slices for the top.
Spoon the fruit from the sieve into the centre of the pudding and fill up the bowl. Dip the remaining two bread slices in any remaining juice and use to completely cover the top.
Cover the pudding with two layers of clingfilm. Put a side plate on top and weigh it down with heavy tins. Chill overnight.
Turn the pudding out and pour over any leftover juice. Serve with clotted cream and extra berries.
Where to buy these ingredients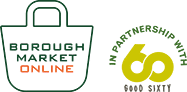 Borough Market Online
If you can't make it to the Market, Borough Market Online offers a wide selection of traders' produce, delivered direct to your door.