Watercress crusted lamb rack with broad bean & pea ragout
Lesley Holdship
A tender cut of meat with a vibrant sauce of broad beans, peas and cream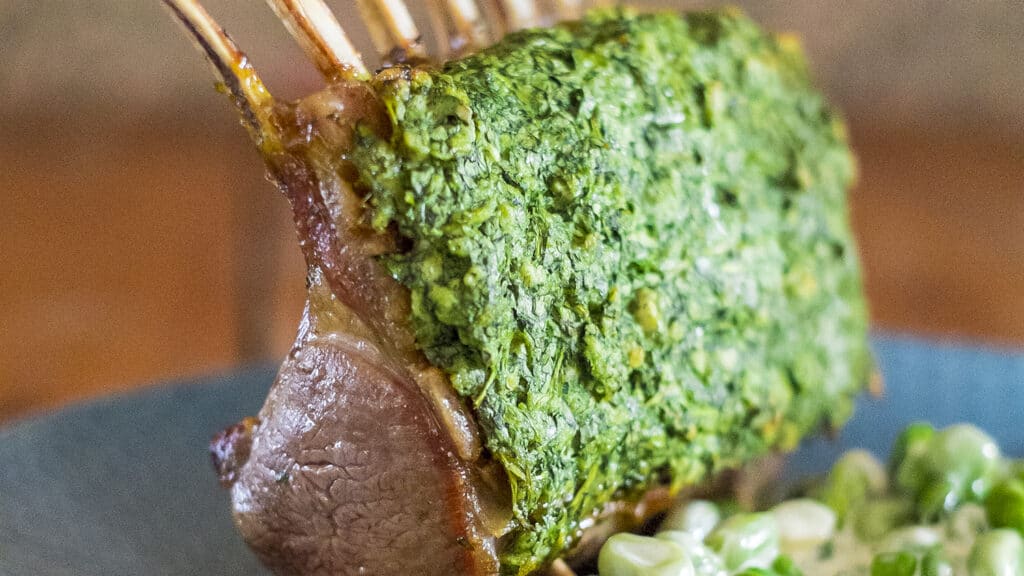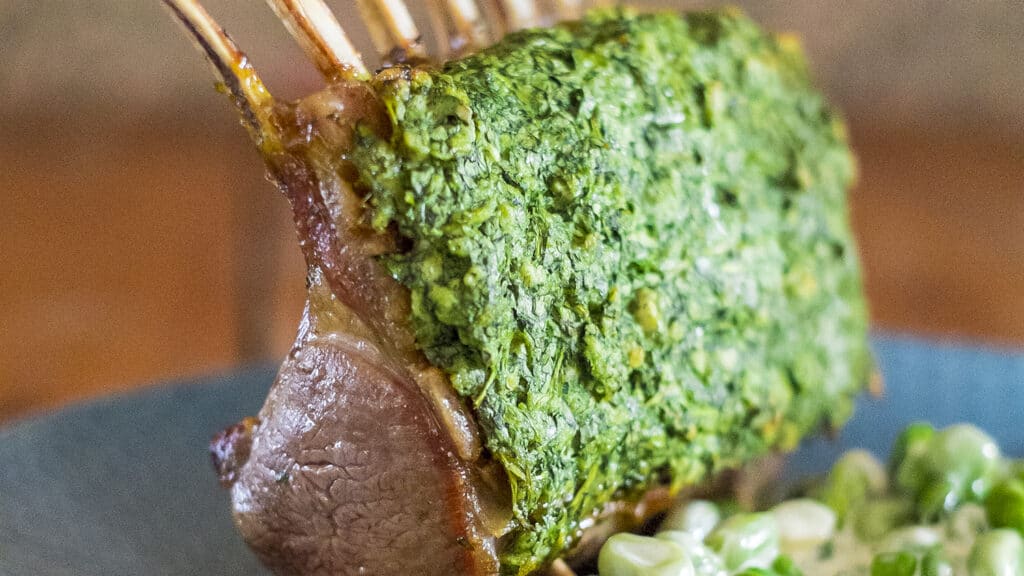 Ingredients
100g watercress
75g white breadcrumbs
2 racks of lamb, French trimmed, skin scored into diamonds
3-4 heaped tsp mint or redcurrant jelly
A good hunk of butter
2 cloves garlic, peeled and crushed
1 banana shallot, peeled and finely chopped
50ml white wine
300ml double cream
175g broad beans
125g peas
Juice of ½ a lemon
2-3 stems mint, leaves only, finely chopped
Method
Preheat the oven to 200C. If you have a food processor, whizz the watercress until very finely chopped. If not, just use a knife. Mix together with the breadcrumbs, 3 tbsp olive oil and a touch of seasoning.
Heat a tiny drop of oil in a large pan and brown the lamb on as many sides as you can, making sure the skin is given special attention so the fat renders out.
3Cool the lamb a little then spread the jelly over the scored, seared skin. Press on the breadcrumb mixture, compacting it down until it's all used up. Roast for 20 mins for rare, 25 for medium and 30 for well done.
4Meanwhile, to make the ragout, melt the butter then add the garlic and shallot and cook gently until softened and smelling really luscious.
Pour in the wine, bubble for a minute or so, then add the cream, broad beans and peas. Season generously then bubble for 7-8 mins until reduced and silky. Squeeze in the lemon juice, adding the mint too. Have a little taste and adjust the seasoning if you want to.
Once the lamb is cooked, let it rest for a few minutes then carve the racks into cutlets and serve 3-4 per person on a bed of the lovely creamy ragout.
ALTERNATIVE: You can adjust this recipe to use up whatever is in your fridge. Try a different leaf or soft herb in the crust – for example, sweet curly parsley will work brilliantly, as will a mix of herbs, of the kind you would use to make a classic salsa verde.
Image: John Holdship
Where to buy these ingredients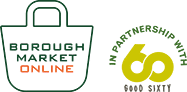 Borough Market Online
If you can't make it to the Market, Borough Market Online offers a wide selection of traders' produce, delivered direct to your door.