Welsh cakes
Lisa Fearn
A classic Welsh treat for St David's Day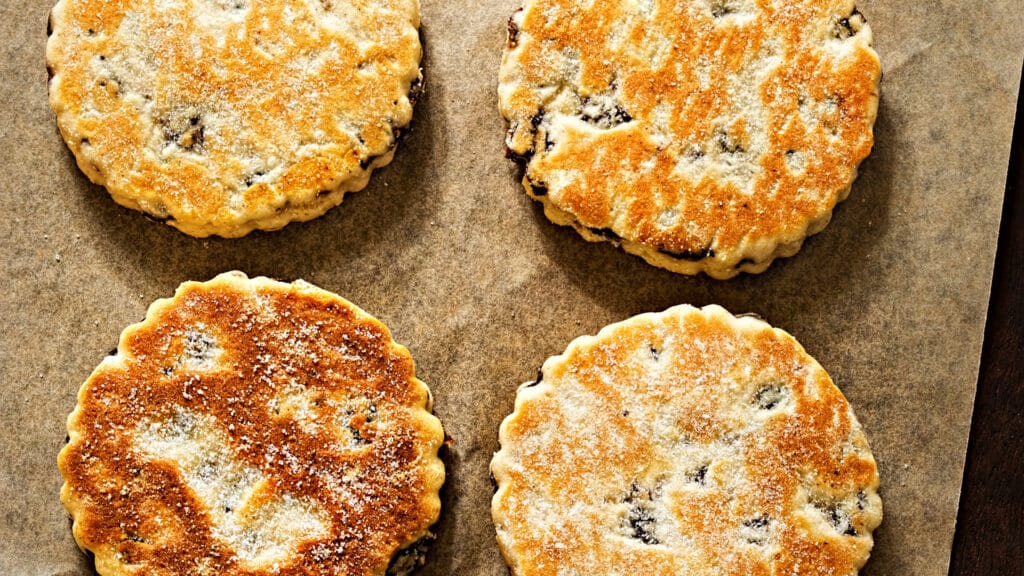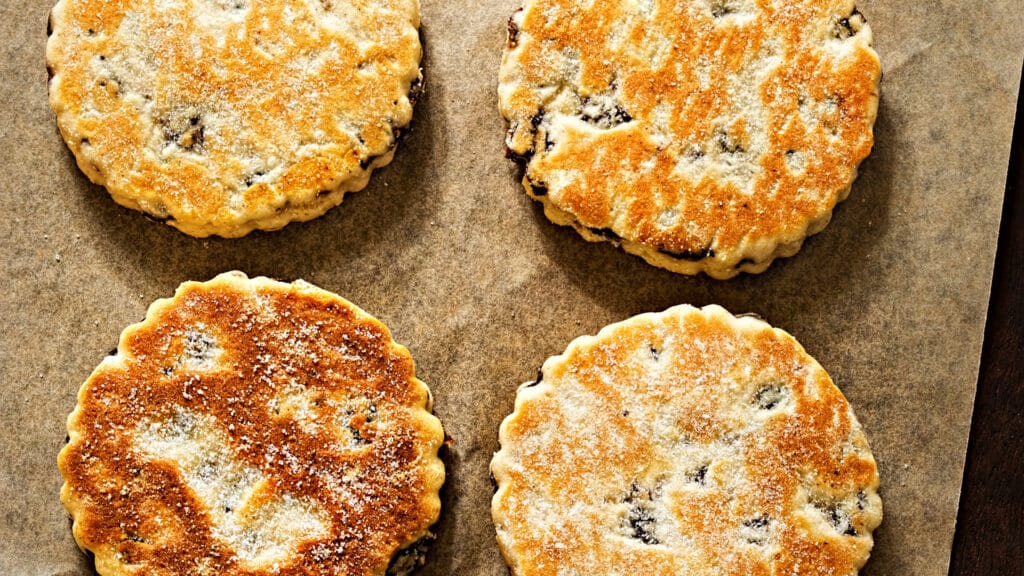 Ingredients
225g self-raising flour
A pinch of salt
110g butter
80g sugar
50g dried fruit
1 egg
1 orange, zest and juice
A few drops of milk
Butter and caster sugar to serve
Method
Sift the flour and salt into a bowl and rub in the butter. Stir in the sugar and the dried fruit. Whisk the egg and add to the mixture. Add the orange zest and juice.
Mix to a firm dough, adding a little milk if needed. Roll out to 5mm thickness on a floured surface, then cut into circles.
Place onto a hot griddle or frying pan and cook until golden, turning once.
Add a little butter, sprinkle with caster sugar and serve warm.
Mmmm!! Mwynhewch!! (enjoy!)
Where to buy these ingredients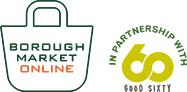 Shop online
If you can't make it to the Market, Borough Market Online offers a wide selection of our traders' produce, delivered direct to London addresses and, where available, by post to the rest of the UK. The service also includes a range of Best of Borough Market hampers and meal boxes.