White asparagus with manchego & marcona almonds
Jenny Chandler
A simple dish of white asparagus and tasty Iberian accompaniments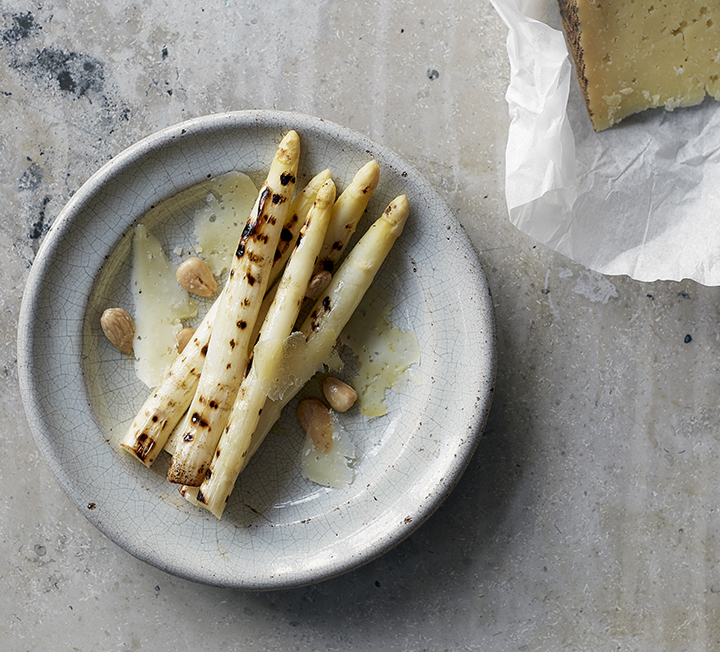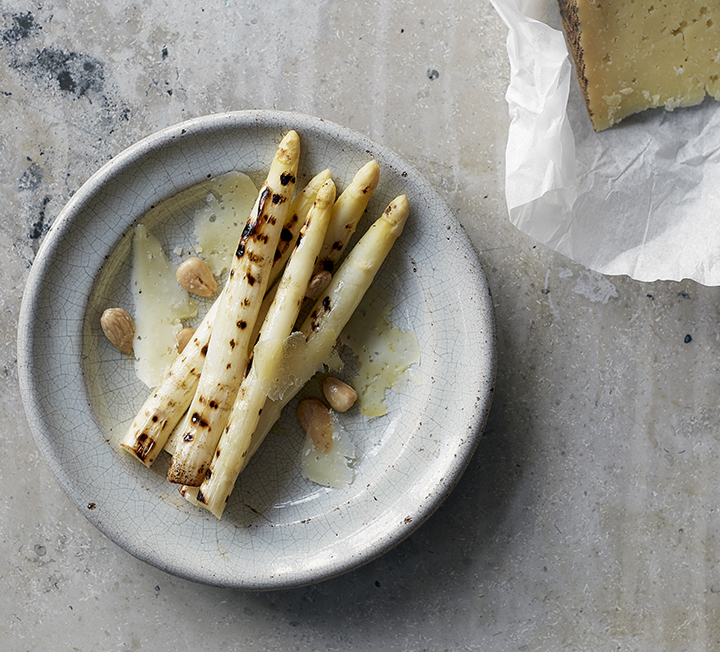 Ingredients
12-15 spears of fresh white asparagus (thickness can vary, as can appetites)
100g manchego cheese
75g marcona almonds, fried and salted (as sold by Brindisa)
150ml extra virgin olive oil
Juice of ½ lemon
Method
Slice the woody ends from the asparagus spears and peel off any thick skin from the lower end of the stalks. Boil the spears in salted water for 5 mins and then drain on kitchen paper.
Heat a large griddle pan or barbecue. Place the asparagus on a tray and drizzle over 2 tbsp oil – you don't need much, just enough to help the caramelisation process. Roll the stalks over to cover in a thin layer of oil. Lay the spears over the hot griddle in one layer (you may need to cook in a couple of batches) and turn them with tongs as they begin to colour. Cook until tender to the point of a knife.
Use a potato peeler to shave manchego in thin slithers over the asparagus, sprinkle with the almonds, the extra virgin olive oil, a splash of lemon juice and a little salt and pepper.
Image: Kim Lightbody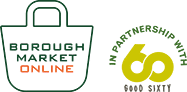 Borough Market Online
If you can't make it to the Market, Borough Market Online offers a wide selection of traders' produce, delivered direct to your door.