A view from the stalls: Germana Forlenza
Ten insights into life at Borough Market from Germana of Gastronomica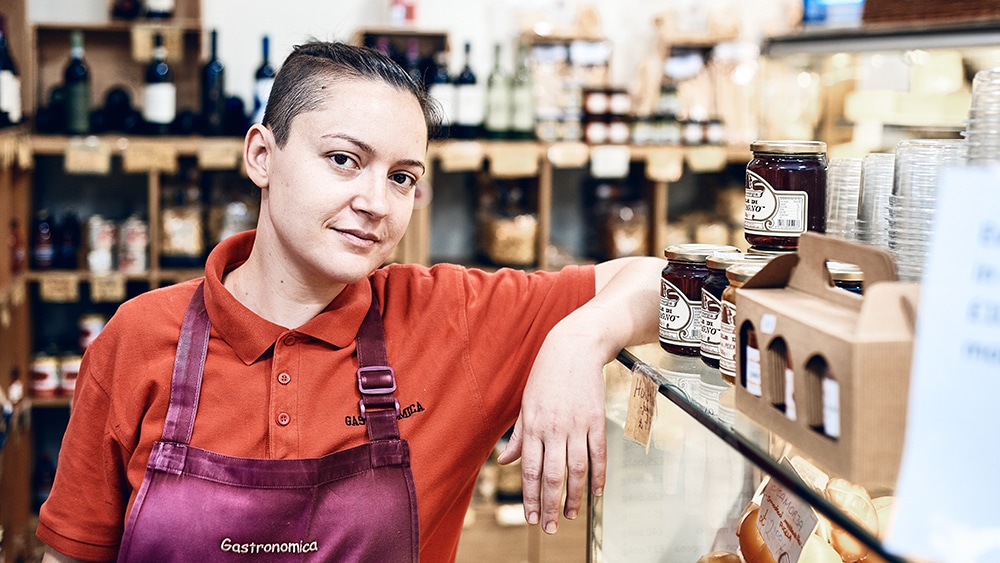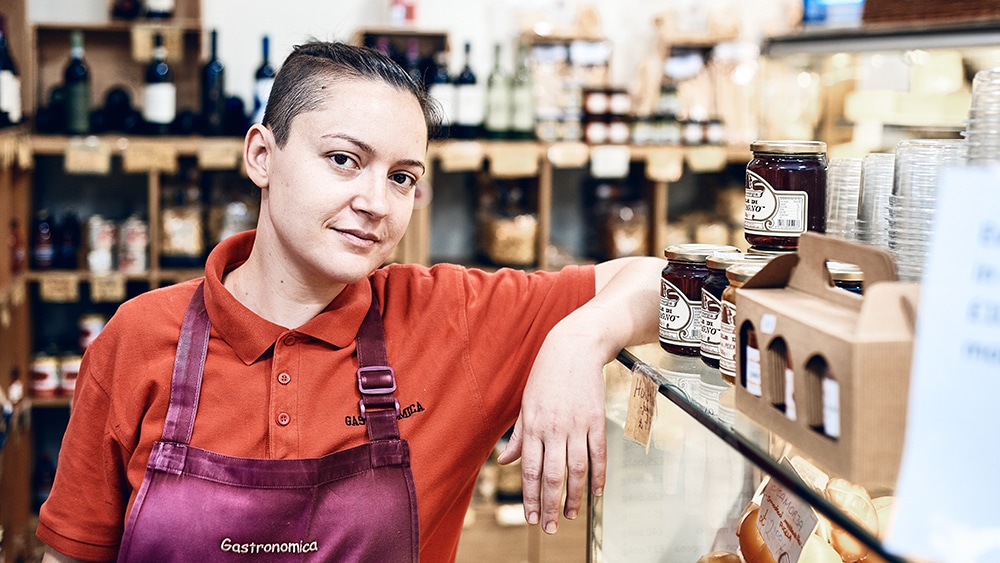 "WINTER IS MY FAVOURITE SEASON IN THE MARKET. IT IS THE BEST TIME FOR EATING CHEESE – AND I ABSOLUTELY LOVE CHEESE"
Interview: Viel Richardson / Image: Christopher L Proctor
1. I knew while I was still at school that I wanted to work in restaurants and hotels. I started in the kitchen but soon realised that I wanted to move front of house because I liked dealing with people – that's why I love this job so much.
2. I decided to come to London because of a missed opportunity. I had a chance to work in a hotel in northern Italy and went to the interview with a friend of mine. There was only one position and they gave it to my friend because he could speak better English. So I said, "Okay, I will go to London for three or four months to improve my English." I never went back. I started at Borough Market in 2009.
3. Working here, you have the chance to talk with customers and build relationships with them. For example, an Australian regular was here earlier and he stayed for half an hour talking about his life, what he's up to, it's really nice. At Gastronomica, we have regular customers from many parts of the country, they know a lot about food and they like to try different things. The nice thing is every day we have something different to recommend for them.
4. It is really important for me to know our products. I need to know the seasons, how things should look and taste. Sometimes the transport might damage the product and I need to be able to spot when this happens, whether it has affected the look, flavour or texture. I need to know the shelf life and how to store things. I love this level of involvement. This is why I am still here after nine years.
5. For me, the nice thing about autumn at the Market is the way it comes to life again after the summer when people are on holiday and things are a little quiet. You see the energy beginning to build up again.
6. One of the things I would recommend is a cheese called testun al barolo, made with 40 per cent goat's milk and 60 per cent cow's milk. Before it is aged, it is covered all over in the grape must left over in the barrels from making nebbiolo wine. It is a very rich cheese, with the dark red colour of the must infusing the cheese with its flavour and the edges with its colour. Gongonzola dolce is also wonderful in the autumn – its intense tang goes very well with the sweetness of the pears and apples that are also coming into season.
7. Winter is my favourite season in the Market, though. It is the best time for eating cheese – and I absolutely love cheese: eating it and talking about it. Once I start talking about cheese, it is difficult to get me to stop.
8. One of the best things about working here is the relationships you build with other stallholders. The guys from Northfield Farm, who sell wonderful meat, are good friends. The people at Ginger Pig, Brindisa, La Tua Pasta, Ted's Veg and Paul Wheeler, too. We buy some products from Grovers, the wholesalers. And Turnips – they are very good friends of my boss.
9. There is a real community with the traders. We all buy products from each other. When we have new products, we ask each other to come and try them. You discover so many new things this way. We usually meet other traders after work on Saturdays to have a beer and talk about the week.
10. It's very hard to leave Borough Market because working here is unique. I have seen people leave for other jobs but many of them return. It's completely different to anywhere else. Each morning I spend half an hour getting through the Market and into work. I drop by to say hello to my friends from other stalls. Every evening, I leave from the other side, because I need to say hello to the people working over there. It's a kind of routine: if I don't, people will wonder what's happened.