Batch of the day: onions
Jenny Chandler expounds on the benefits of batch cooking as a way of saving time and money, through cooking one ingredient in bulk and using it for myriad recipes. This time: onions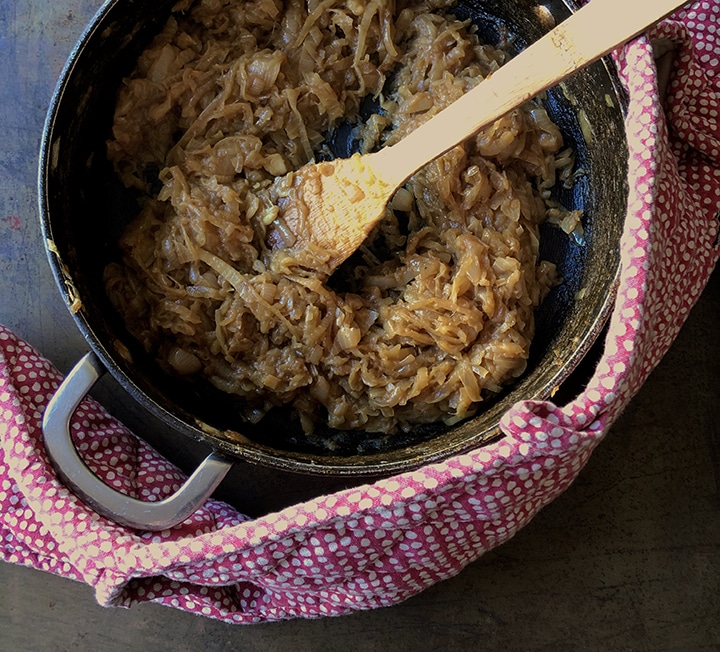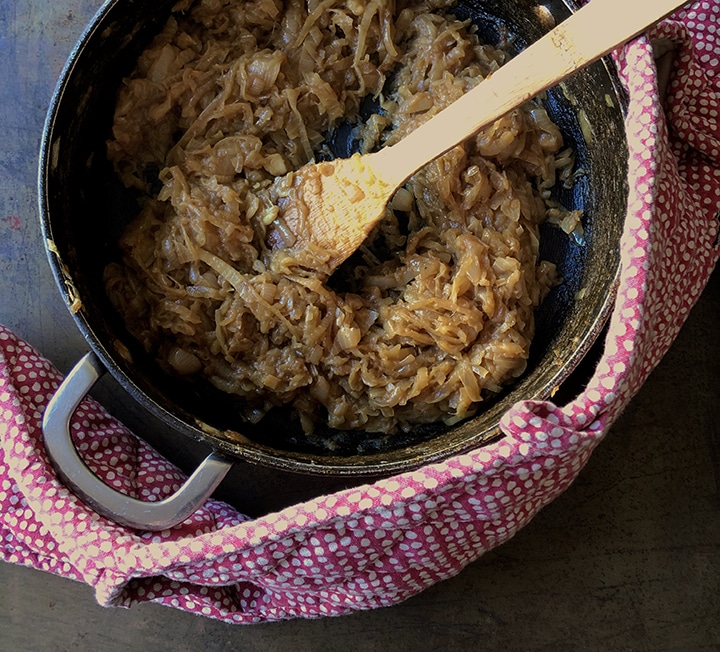 "ROBERT J COURTINE WROTE THAT 'THE ONION IS THE TRUFFLE OF THE POOR' – THIS HUMBLE INGREDIENT CAN REALLY SING"
Batch cooking is a great habit to get into. There are certain ingredients and recipes that just make sense to cook in large quantities and then stow away as building blocks for quick after-work suppers, packed lunches or just adding the special touch to a simple weekday meal. It often takes no longer to cook a double batch and so you'll be economising on time, effort and energy too.
In his Larousse Gastronomique, Robert J Courtine wrote that "the onion is the truffle of the poor" and I'm with him – given the right treatment and plenty of patience, this humble, ubiquitous ingredient can really sing. Fried onions, by which I mean the soft, browned onions served in your hot dog at the fair, (rather than those deep-fried battered onion rings that do absolutely nothing for me), can be absolute heaven.
Cooking the onions until golden and caramelised in a little butter or olive oil is pure alchemy, but it does take around 45 minutes to an hour and so, I take my largest sauté pan (a heavy frying pan will do) and cook around three kilos of onions in one go and I'm set up for any number of meals.
It's best to opt for the huge Spanish onions if you can get your hands on some. We have another month or so before their season comes to an end, so now's the time – not only are they sweeter but, weighing in at around 500g each, there's so much less peeling and slicing to do too (though red or brown onions will also do the job).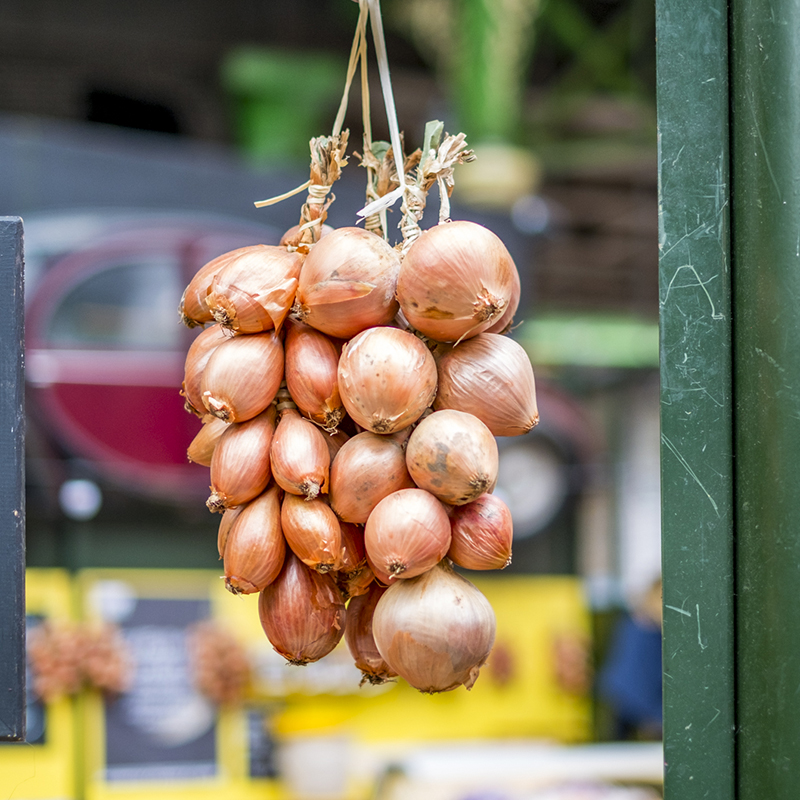 Once halved, be sure to remove the first layer of rather leathery onion below the skin (you can reserve this for making stock) as it never softens properly. You may be a fan of the food processor or the mandolin (I'm terrified of removing a finger) but I prefer to slice my onions finely with a large knife. If you're the sensitive sort and really prone to crying over your onions, with this kind of quantity it may be a moment to reach for the swimming googles. Breathing through your mouth helps too, so I usually crank up the volume with Barry White and have a sing along.
Set your pan over a low heat and add around 30g butter or 2 tbsp olive oil (or a mix) per kilo of onions. If you're having problems squeezing the onions into your pan don't worry, as they will soon soften and collapse – just kick off with half the quantity and add the remainder after about 10 minutes. Add a good pinch of salt to help bring the moisture out of the onion, enabling the flesh to sweat rather than brown too early. Give the onions a stir every five minutes or so – a square-ended wooden spoon is ideal for the job, making sure that you get right into the edges of the pan.
After about 40 minutes, once the onions begin to turn a pale, straw-y colour, you'll need to stir regularly. The idea is to create a golden layer on the bottom of the pan each time, scraping it up and stirring it back in with the rest of the onions. Don't allow them to catch and burn as they will taste bitter. Once the onions are a deep gold, almost copper, and have collapsed to about a third of their volume, have a taste – you may like to add a touch more salt, maybe a splash of balsamic vinegar and perhaps a spoonful of sugar too.
The onions will keep for five days in the fridge or around three months in the freezer (most usefully frozen in small portions).
---
How to use your cooked onions
— Make pissaladière: simply roll out some ready-made puff pastry and top it with the fried onions, herbes de provence, anchovies and black olives, and bake.
— Stir them into cooked brown lentils with roasted cumin, lemon juice and top with mint and yoghurt.
— Make a 'gravy' with the addition of a little flour, rosemary and red wine—perfect with toad in the hole or for veggie roasts.
— Top a piece of sourdough toast with the onions and a slice of young goat's cheese.
— Mix with wilted spinach to serve with polenta and dolcelatte cheese.
— Serve with cheese and biscuits. Or, opt for the most traditional of all, a have a go at my French onion soup recipe.