Cup of kindness: wine
Clare Finney talks to Borough Market's traders about wines produced using ingredients and methods that put sustainability front and centre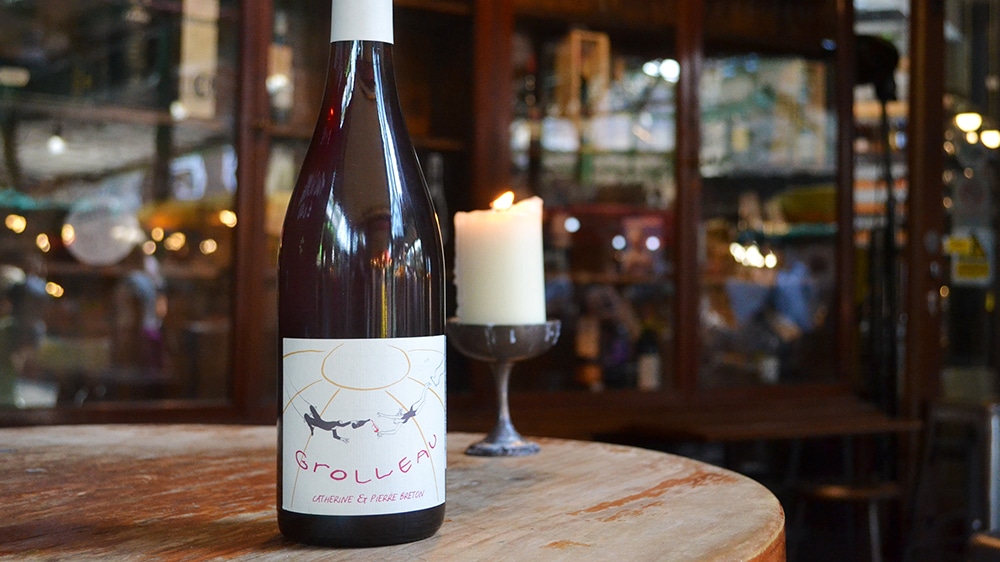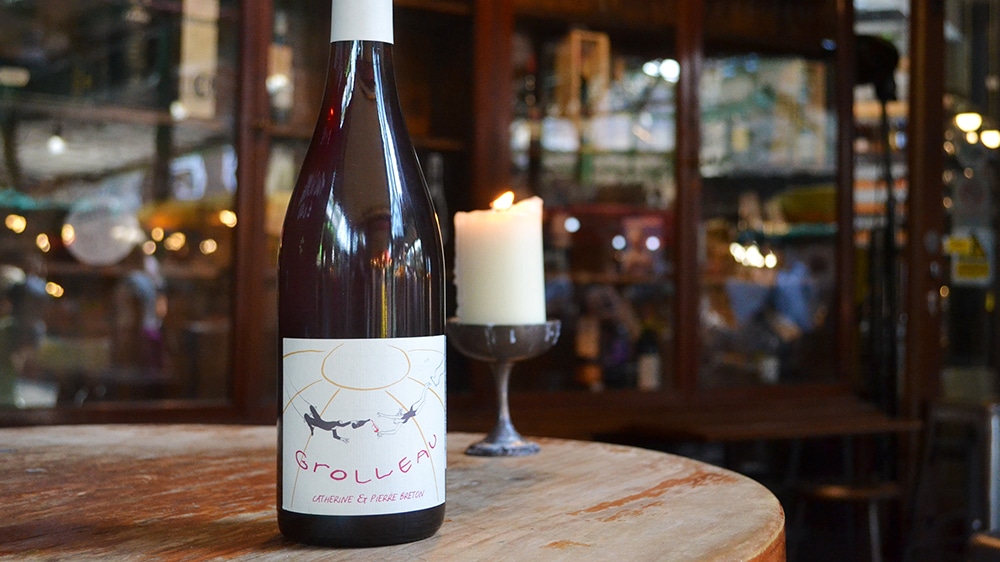 "IF YOU BASE ANY DAY-TO-DAY DECISIONS AROUND CARING FOR THE ENVIRONMENT, WINE SHOULD BE AN EXTENSION OF THAT"
"We're most interested in good wine," says chef James Lowe of his Flor restaurant in Borough Market. It seems a fairly obvious statement. But when James talks about good wine and its importance to him and his restaurant, he doesn't just mean good to drink. He means good for the environment, for producers and – in moderation, of course – for his customers. "We looked for the same philosophy in our wine makers as we have in our farmers," he continues. "One of the things that comes up more often than not is that they see themselves as farmers – farmers who are very much part of their landscape and terroir. They want to continue producing good wines and they understand that there's a link between the health of the land and soil and the wine."
Flor is one of a number of Borough Market traders that believe in 'good wine', as James defines it, grown with respect for the land that produces it. After all, "if you are basing your day-to-day decisions around caring for the environment, which I believe we all should, then wine should be an extension of that," argues Isabelle Legron, the sommelier at Elliot's. Elliot's wine list is entirely natural, meaning it's organically farmed and produced without additives or processing agents. Isabelle chooses it not just because she thinks that added yeasts and sulphites tend to mute a wine's flavour, but because it's better for the environment to grow grapes organically.
But wine can be organic without being 'natural', says Bedales of Borough wine manager Angelo: "Organic means the grapes are grown without chemical products – pesticides, fertilisers and so on – whereas natural means organic and low or no intervention in the winemaking process." Whereas natural is about flavour and the principle of "making wine that expresses the land, not the winemaker", organic is about "the impact on the environment and the soil". Without pesticides and other chemicals, soil sustains millions of bacterial organisms, as well as insects, herbs and flowers, which in turn sustain bees and birds. To remove these is to imperil not just the area's biodiversity, but the long-term sustainability of the vines themselves. "If you kill everything off you won't have any more life – and if there's no life you can't grow vines," says Angelo simply.
Bedales does stock some natural wines – such as the all-natural, slightly funky, red-fruited Catherine & Pierre Breton Grolleau Val de Loire – but the majority are simply organic, such as the Blaufrankisch Horitschoner, produced by Franz Reinhard, who has been cultivating under strictly organic management since 2006. "It's a medium-bodied red, easy drinking, not too powerful. This malbec from Chateau du Cèdre in Cahors," says Angelo, picking up another bottle, "is natural, and is perfect for summer: high acidity, fresh and, because it's natural, a quite specific acidity that makes it particularly good slightly chilled."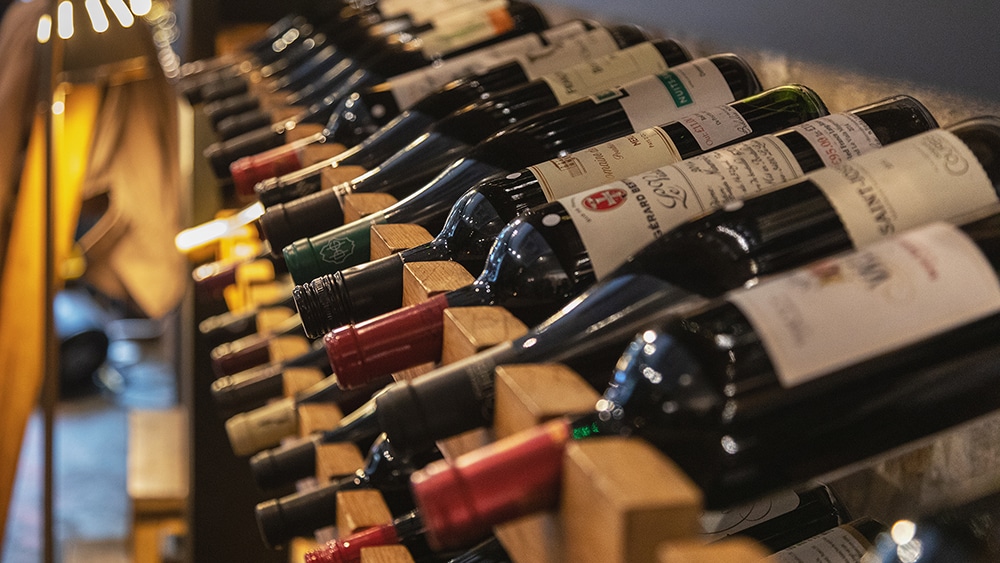 "We're not producing stuff to feed the planet, so I don't understand how we can let wine producers pollute the waters, reduce biodiversity and damage the natural landscape," Isabelle exclaims. Elliot's' natural wines include a Rio Rocca spèrgle produced in Emilia-Romagna, Italy. It's the colour of honey, but not too forceful, with notes of orchard fruit. Isabelle strongly believes the large-scale, industrial growing of vines has become a "social drain", thanks to vast monocultures devastating biodiversity and the threats posed by chemical run off. If we're concerned about buying organic meat and vegetables, she argues, why do we stop at wine?
"We pick good wines from people who care about what they do, in the same way that we buy good coffee from people who care about what they do. We make sure the money goes back into the land and to the people who are farming, and that all our produce comes from those sorts of people – because the result is better," agrees James. "You lose that with scale." A typical Flor wine is the Ktima Ligas moshomavro from Pella in Greece, produced in a vineyard where the natural ecosystem is encouraged to flourish, including the naturally occurring turf. The vines do well out of this system, as does the environment. Though Ktima Ligas uses modern technology in the production of wine, they have gone to great lengths to resurrect old indigenous Greek varieties of grapes and historic winemaking techniques – making it an example of sustainability in a social as well as ecological sense.
The culture of "working with the land and trusting it to repair itself" is a virtuous circle, says Toby Cartwright of Cartwright Brothers. "The less need there is for pesticides, the better the soil, the better the vine and grapes and the less need there is for intervention in the winemaking process." The organic process has been used to rescue even old, diseased vineyards, says Toby, that "weren't producing any grapes, and now they're restored." There's not an abundance of fruit because the vines are old, but it is "excellent tasting". Cartwright Brothers has a range of wines at a range of price points that fit the sustainability bill, from organic to full blown biodynamic and natural offerings. "A few years ago, a group of top sommeliers and masters of wine put taste to the test: they blind tasted 10 organic, biodynamic wines and 10 standard wines," Toby smiles. "Nine of the 10 they chose as being the best were organic and biodynamic."