Q&A: James Lowe & John Ogier
James Lowe and John Ogier, the partnership behind Flor, on their approach to sourcing, the difference between price and value, and why they're so fascinated by bread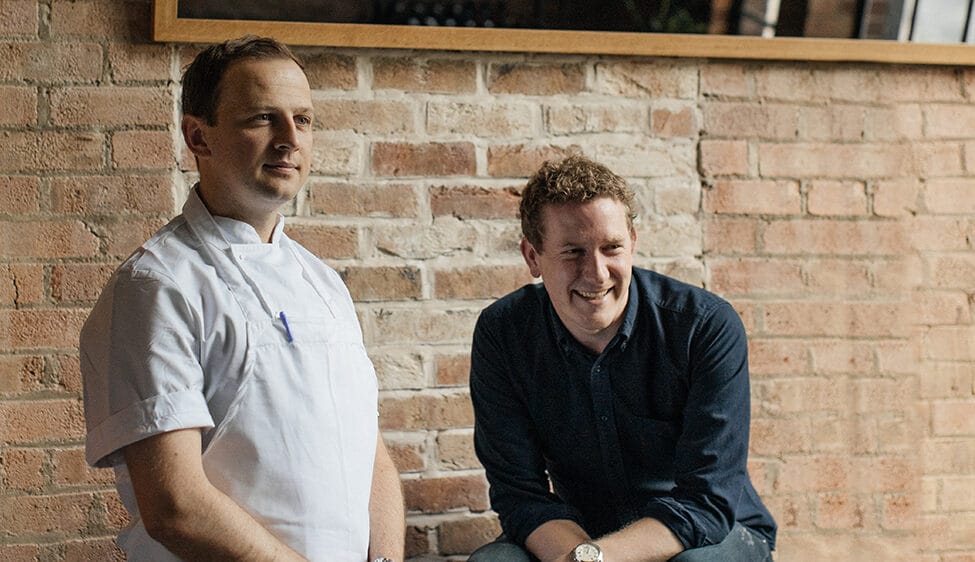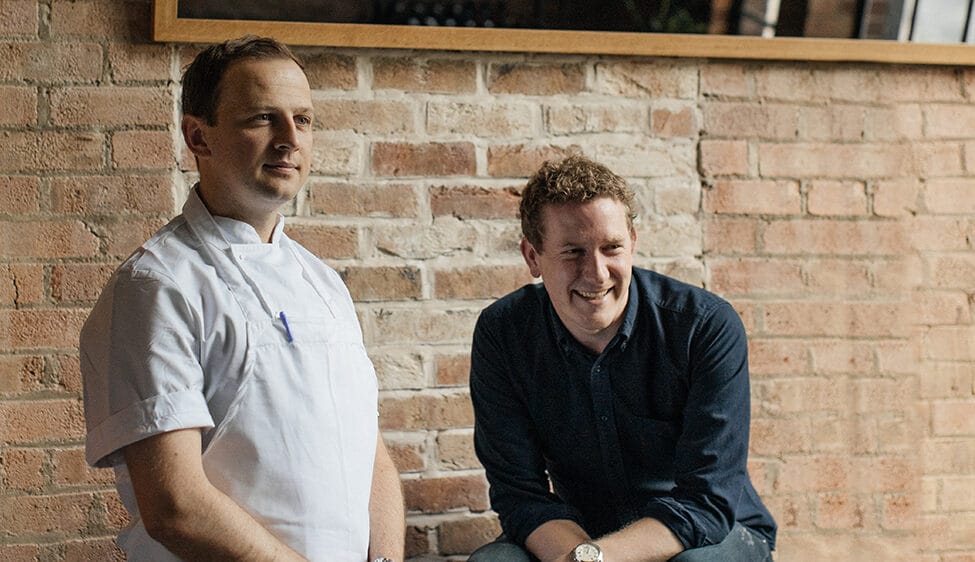 "WE'RE NEVER GOING TO CHANGE THE WORLD, BUT WE BELIEVE THAT THINGS CAN AND SHOULD BE DONE IN A CERTAIN WAY"
Interview: Ellie Costigan / Images: Maureen M Evans
When head chef James Lowe and manager John Ogier opened Lyle's restaurant five years ago, it was very quickly met with critical acclaim: pared back, inventive, highly seasonal British cooking at its very best. The Shoreditch restaurant was soon awarded a Michelin star – which it has retained, as it has its presence on the World's Best Restaurants list. Not surprisingly, when the pair announced the opening of their second restaurant, Flor in Borough Market, hopes were high. Part restaurant, part wine bar, part bakery, it serves up freshly baked breads and pastries along with a selection of typically appealing small plates made using ingredients sourced and cooked with the highest level of care and attention. However daunting the level of expectation, it hasn't disappointed.
How did you both come to work with food?
James Lowe: I'd just finished university and didn't have any money. I got a job as a waiter at The Wapping Project in east London. Their goal was to be the east London River Café. I started as front of house and then got quite involved in the prep, picking herbs and vegetables and things like that. I got on very well with the guys in the kitchen, I loved their drive and passion. It was a good, small, tight crew, with really good chefs. Every day the menu was new and different and exciting. At the same time, I started eating out a lot, and between those meals and working at The Wapping Project, I decided I wanted to open a restaurant. First I had to learn to cook, so I started planning my route through kitchens – St John, River Café, Fat Duck – in amongst a load of overseas experiences, internships and a lot of reading. I worked with some very good people, all of whom were doing something different. They were restaurants that stood out and continue to stand out. That's what we wanted Lyle's to be and I hope Flor will be, too.
John Ogier: I've always been involved with food. My parents catered in pubs; my dad was a cook. Unlike James, I had no burning desire to be in the kitchen – far too hot and uncomfortable. I wanted to spend my time looking after people. I was washing pots at 12, 13, then worked as a waiter for a bit. I couldn't wait to be 18 so I could get behind the bar. I was always desperate for the next thing. I ran my first pub when I was 18, which was interesting – I don't know how well I handled that responsibility! Then I went off to university, but throughout university I was working in restaurants in Manchester. There was a lack of options there 15, 20 years ago, so I moved down to London.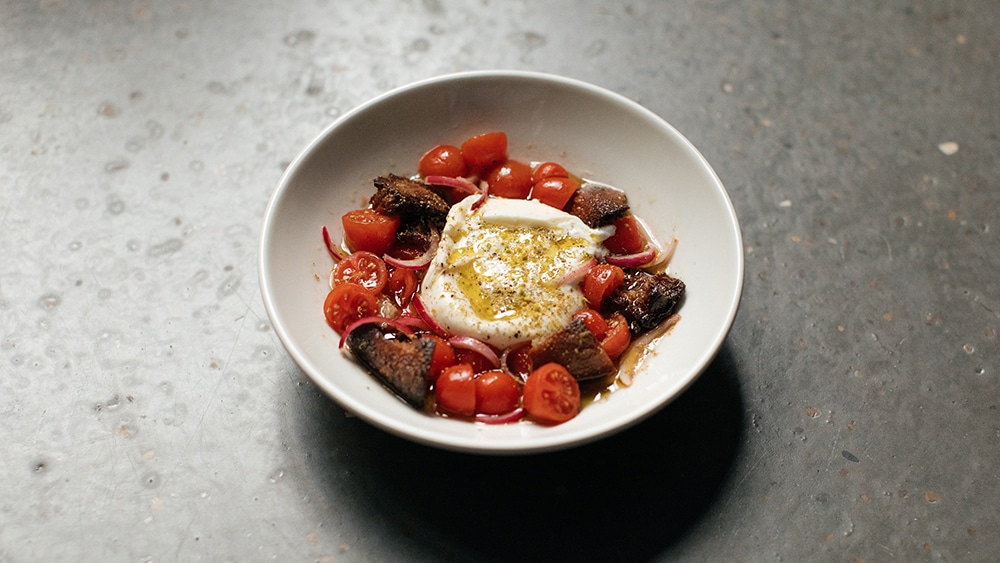 How did your paths cross?
James: At St John Bread and Wine. I came in as a sous chef, then six months later the head chef left to do his own thing, so I took his job. John came in as assistant manager. About three weeks after that the manager left, so John took over as manager. That's how our friendship started, through working together. We were both young: John was 24, I was 26. We knew we could work together in the future, but it was too early to do our own thing.
John: I certainly felt I had a lot to learn. I went to work with the Draper's Arms, then I did the hotel with St John. I wanted to experience all the various incarnations of service – to work in every little aspect of the industry.
James: One of the things we saw at St John was the importance of having an overriding philosophy: that's true of everywhere I've worked. The Fat Duck, as well. That's why I went to work at those places, because they really stood out to me. They're very individual and I feel we are too.
John: Working with Fergus Henderson and Trevor Gulliver at St John, we learned a huge amount – particularly their philosophy of being true to what you believe in. I think that certainly is something that has followed through to Lyle's and now Flor.
So, what is your philosophy?
James: When we opened Lyle's, we just wanted to do nice food at a good price, made by nice people. Really, what we want to do is create places that we would want to eat in ourselves – that means places that have variety on the menu and are owned and operated by people with a lot of passion for the industry and for learning. That's what we try to impart in our team. I hope that whatever somebody comes to Flor for, they discover something else that makes their experience even better: they came in for a loaf of bread and ended up getting a pastry and thought, oh my god, I've never had a pastry like that before. Or they came in for dinner and, because it was recommended to them, they tried an ingredient they didn't know, and it was fantastic.
John: We see Flor as the slightly more relaxed little sister of Lyle's – somewhere that's fun to be. Whether they come here for a pastry and a coffee in the morning, or they've sat here for five hours and sensibly drunk two bottles of wine and worked their way through the whole menu, I want people to say: "That was really good, I had fun."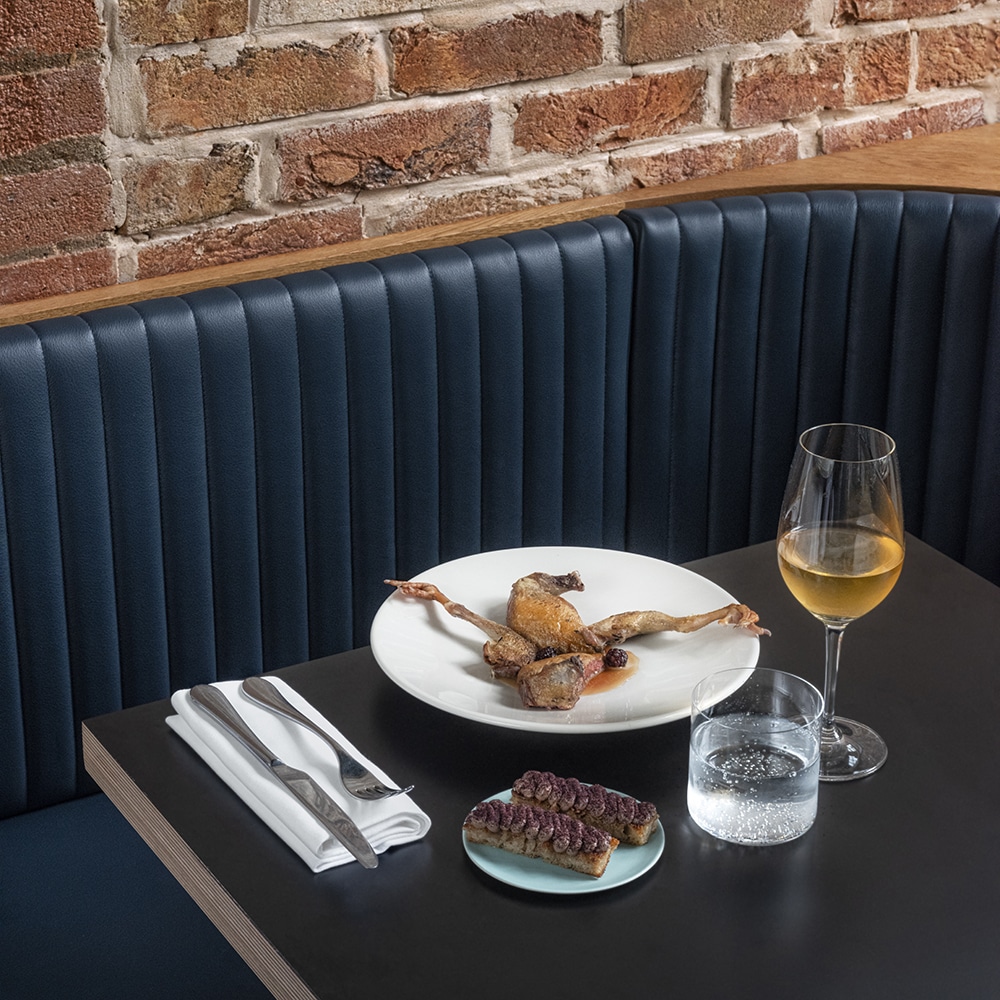 James: The dinner menu at Lyle's reflects what I think is the best of British produce at any given time. The food there is very simple but with interesting elements of creativity. The same is true at Flor, but I think our menu here represents more of London. The city is a global distribution hub. It's incredibly multicultural. Borough Market itself is a reflection of that, and I want to embody it in the restaurant. That has meant loads of fun for me, writing the menu. There are lots of things I like to eat that I could never make at Lyle's, because the suppliers are all British. We support Neal's Yard Dairy very strongly and at Lyle's we only buy cheese through them. I absolutely love comté, though, and here I can use Borough Cheese Company, which basically started buying comté in the late nineties. It feels like the restrictions are off in a way, in that where we source from is not so specific to the UK, but it is still specific in that it's only what fits in with the Market. You do have more scope with that, but our approach to farmers and producers hasn't changed much – we still use the very best people we can.
What do you look for in a supplier?
John: We're never going to change the world, but we believe that within our remit things can and should be done in a certain way, in terms of environmental impact and quality. There are lots of suppliers who think the same way that we do, so we try to connect with them. James has been doing this a long time and it's been a lengthy process. It's particularly tricky with wine, coffee, tea – I was guilty years ago of not giving the sourcing of these things the same level of care and attention I might to meat or fish, but now it seems simple: why wouldn't you? With distributors, it's about working with people you trust, people you know will look closely at who they're sourcing from, and then going out as much as you can to see them at work. You can always do better, and understanding that is fundamental.
James: We look for the same philosophy in our winemakers as we do in our farmers. In fact, good winemakers tend to see themselves more as farmers – people who are very much part of their landscape and terroir. They understand that there's a link between the health of the land and soil and the wine. You lose that with scale. We pick good wines from people who care about what they do, in the same way that we buy good coffee from suppliers who care about what they do and make sure the money goes back into the land and to the people who are farming it. All our produce is sourced with this in mind. In turn, there's an understanding and respect on our side for the time and effort these things have taken. We feel a responsibility to not mess it up. But it's easier to produce good food with good ingredients.
You mentioned your commitment to offering good food at a good price – presumably for both supplier and customer. How do you balance that?
James: Value for money is really important to us – but it's important to understand the difference between cost and value. Something can be expensive, because it cost a lot to produce, but still be great value. That's what Lyle's is. We're not a crazy expensive restaurant; compared with other places with Michelin stars, we're one of the least expensive in London. I'm not going to say it's cheap, though, and I'm not going to say a lot of things here will be cheap – but they will be great value. Fingers crossed people see that.
John: There is sometimes a disconnect between the price people think they should pay and the true cost of an ingredient. We believe in our food and we know what it's worth. If someone thinks that's too much money, that's ultimately their decision. It's a really difficult thing to talk about, though. If you buy a chicken from a butcher and that chicken grew up in a nice open space and was fed the right things, it costs maybe £15 – considerably more than a supermarket chicken that wasn't reared in that way. It's not our place to tell someone who can't afford to spend £15 on a chicken that they shouldn't buy the £4 chicken – that's a much bigger welfare conversation, and I have never and will never be preachy – but we can help to build awareness of what it takes to produce things with a high standard of welfare, in terms of the environment, animals and people.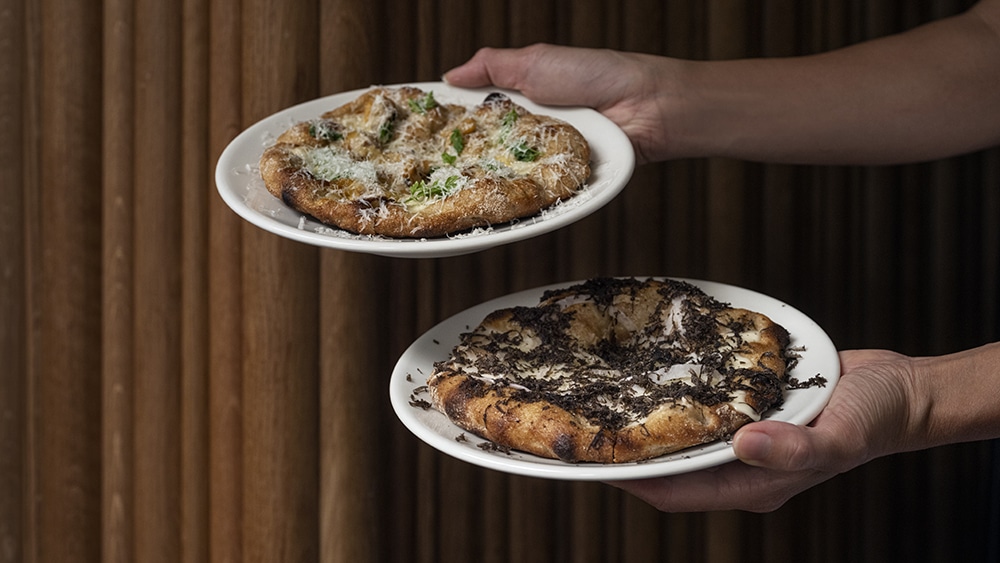 Baking is a big part of what you do at Flor. What's the thinking there?
James: I love bread. I am fascinated by it. It informs the way we think about food generally, in that it's comprised of very simple, humble ingredients, which when treated in the right way become something incredible – far more than the sum of their parts. I love the process, from start to finish. All our flour is stone milled: we have table-top mills to mill all our flour fresh for our pastry production. I'm hoping people will be really amazed at the difference that makes. It's a very interesting time to be doing bread, because more and more farmers are growing heritage wheat. We are driven by flavour, but also this idea of being the best we can in terms of agricultural responsibility – it turns out that not only are these wheats tastier, they're better for the soil. We want to go back to basics; look at every element and make it as good as it can be.
At Lyle's we've always done bread, but we've never had a proper bread oven before. Whatever came next, we were always going to get one. It's just nice to have it at the heart of the restaurant. I love it – the bakers start before the chefs come in and the whole restaurant smells amazing and feels warm, cosy and welcoming from the word go.
What's striking about both restaurants is the relaxed and convivial atmosphere. How do you go about creating that?
John: James and I have always wanted to create restaurants where people can walk in without knowing anything about food, without knowing anything about us, and feel welcomed and looked after. Striking the balance between attentive and overbearing service is the hardest line to walk. People come in with different expectations: if you skew one way, service can look really bad, really quickly – sloppy, disinterested. The worst thing for me in all the world is giving the idea that the guest is lucky to be dining at that restaurant. But on the other side, do I want to go to a restaurant where I've got someone standing over my shoulder and every time I take a sip of water, it's topped up? No. I believe grown adults can pour their own wine and have the ability to drink at their own pace; I don't need to force that.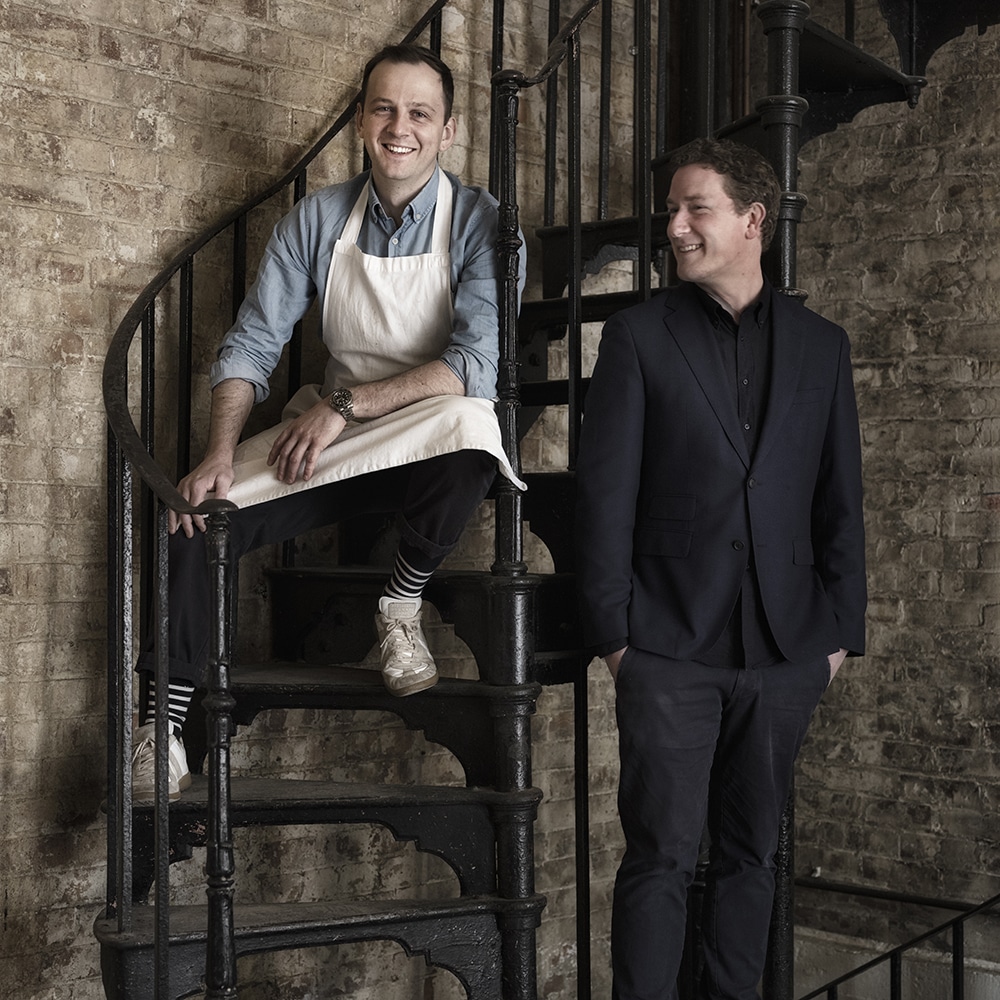 It's about trying to be aware of each individual table, gauging when they're really into it and want more detail and when they aren't interested and just want to eat – both of which are absolutely fine. We give people enough information to explain the dish, but we have way more to tell them if they want us to: "The meat's been aged for three months and it comes from Warren's in Cornwall, we then hang it for a further two months and it's cooked on our chargrill", or "These peas were picked by James who gets up at 3am to drive to Doncaster to pick them." The story is there for nearly everything: does everyone want to hear this story? No. Do we know the story to tell people who want to know? Yes.
Having the right staff must be vital.
James: We have a very strong team. All the management and, bar one, the kitchen team have been with us for years. Anna, who came with me from Lyle's, is fantastic – she's been our head baker and pastry chef for more than four years. We keep good people by giving them responsibility, which hopefully again creates longevity in the restaurant.
John: I want to work with informed, knowledgeable people who care about what we're doing. I try to encourage them to pursue their own interests and learn new skills. I've got a guy who's been working with me for years who's just set up his own little brewery, making bitter from English hops, and it's one of two beers we do here. When people want to try things like that, James and I generally don't say no, but we do ask that they do it properly and do it well. We try to be as open as possible and because of that, they buy into the way we do things. That starts by looking after your staff and believing in them.