The herb guide: coriander
Ed Smith, author of The Borough Market Cookbook, looks in depth at the many fresh herbs available in the Market. This time: coriander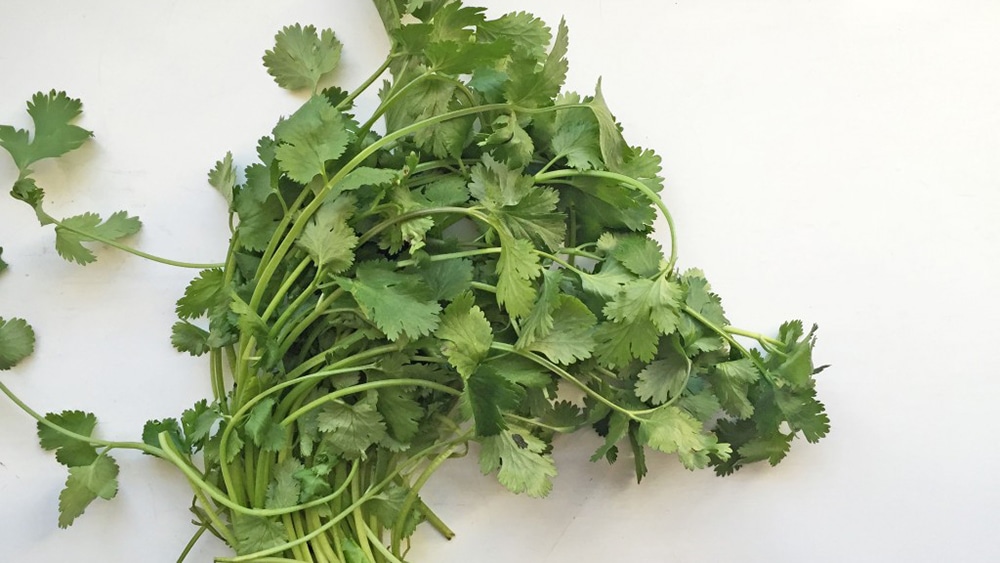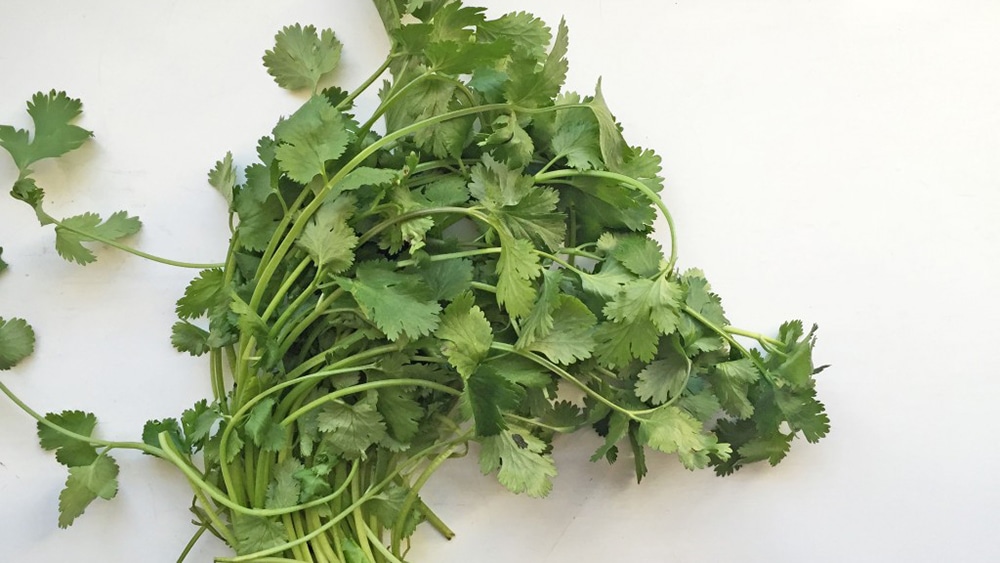 "TO ME, CORIANDER SCREAMS SOUTHEAST ASIA: THINK THAI GREEN CURRY, MALAYSIAN LAKSA OR VIETNAMESE PHO BROTH"
Image: Ed Smith
You're either a lover or a hater. Of coriander, that is.
Most of us love the distinctive earthy, buttery, citrus, floral notes that are so synonymous with the foods of the Indian sub-continent and south-east Asia. But around 10-15 per cent of us are genetically predisposed to thinking it tastes like soap.
I'm afraid there's very little I can do to improve things for those who think eating coriander ('cilantro') is like consciously swallowing fragrant bath water. Sorry about that. For everyone else, though, read on.
---
Storage
I'm sure we've all found ourselves with a bag of mostly unused coriander that's turned in the blink of a fridge light, from meal lifting magic herb to brown, liquid mush. As always, I suggest you follow the wet towel approach to keep the herb fresh for as long as possible.
Perhaps more than any other herb, I'd say the best thing to do to get the most out of coriander is to use it liberally and often. To my mind, there's little or nothing to be gained from trying to freeze or dry coriander. You could blitz it with olive oil to prolong the herb's use, though that'll turn black and unappealing soon enough.
---
Cooking tips
In most instances, it's the leaves that you want; the stems are stringy and are not enjoyable to eat, though they do carry a lot of flavour (more on this below). If a recipe calls for fresh coriander, really you need to pick the leaves from the stems and then chop them or use whole as required, reserving the stems for another purpose.
Of course, your first thought at an instruction to 'pick the leaves' will, no doubt, be to ignore it, because life is too short. Yet unless you're using huge quantities, it's not really that time consuming, and is often quicker and more efficient than finding yourself picking through a tangle of stems later on (we've all been there).
Like basil, the leaves are delicate and don't take direct heat very well, losing much of their impact when cooked, so you'll find most recipes suggest adding the leaf at the end of the process/as a garnish.
As mentioned, though, the stems do have loads of flavour and are also happy in a hot pan. I tend to chop them finely and add to a stir fry or curry base at the same stage as onion, ginger, garlic and/or chilli. They'll also provide depth to a chicken, beef or pork stock.
---
Classic uses
To me, coriander screams southeast Asia: think Thai green curry, which relies on this green herb, Malaysian laksa or Vietnamese pho broth, which makes use of the stems in the broth and the leaves as a vital garnish. In fact, think of pretty much anything Vietnamese: summer rolls, carrot and chicken salad, herby crepes and omelettes, banh mi baguettes. It's an omnipresent, fresh, lifting staple.
You'll also be familiar with coriander if you've travelled through central America. Mexican salsas often make the most of its floral presence, often (as in south-east Asia), matched with zesty, acidic lime juice.
While there's great variety in the food of the Indian sub-continent, they're often linked by the use of coriander through the cooking process and as a seasoning at the end. I can still taste a butter crab dish from a restaurant in Mumbai, to which just a sprinkle of coriander added the final, perfect, touch.
If you read the likes of Claudia Roden, Anissa Helou and Yotam Ottolenghi, you'll know that coriander is a key ingredient in Middle Eastern cooking too. As with the cuisines mentioned above, that's often as a garnish on a tagine, rice or grain-led dish. But it plays a major role, too, for example in schug, a hot pepper and coriander sauce from the Yemen.
On a similar theme, north African cooking relies on coriander for chermoula, a marinade used for fish, sea food and meat (most often: coriander, preserved lemon, garlic and paprika). Of course there are many more national dishes that take advantage of coriander, but the ones above stand out.
In terms of specific ingredient matches, how about carrots, quick fried pepper squid, crab, chicken and lemongrass, eggs, chorizo, chorizo and eggs, aubergine, yoghurt, lentils, avocado, lime, onions.
Coriander is, I think, the only herb of this series that I wouldn't personally recommend in a dessert. Though I suspect there are some options out there (with mango?).
---
Market herb hero
There are a number of options for Borough's biggest users of fresh coriander, not least among the Borough Market Kitchen's hot food vendors such as Horn OK Please and Gujarati Rasoi (and, of course, all the greengrocers). However, my hero on this occasion is Borough Olives, which uses coriander to great effect alongside a few wonderful olives.
---
A recipe suggestion
My winter slaw takes inspiration from the flavours of Vietnamese and Thai cooking (coriander, lime, chilli and fish sauce), and matches them with the great British cabbage. It's vibrant and quite punchy (particularly if you can get your hands on a Japanese black radish). You could partner this slaw with many things – not least a buffet or as padding to a baguette – but definitely consider some crunchy on the outside, fatty and unctuous elsewhere, roast pork belly.
See Ed's recipe for coriander cabbage slaw.